Mothers Are FOR their Children with Disabilities and Special Needs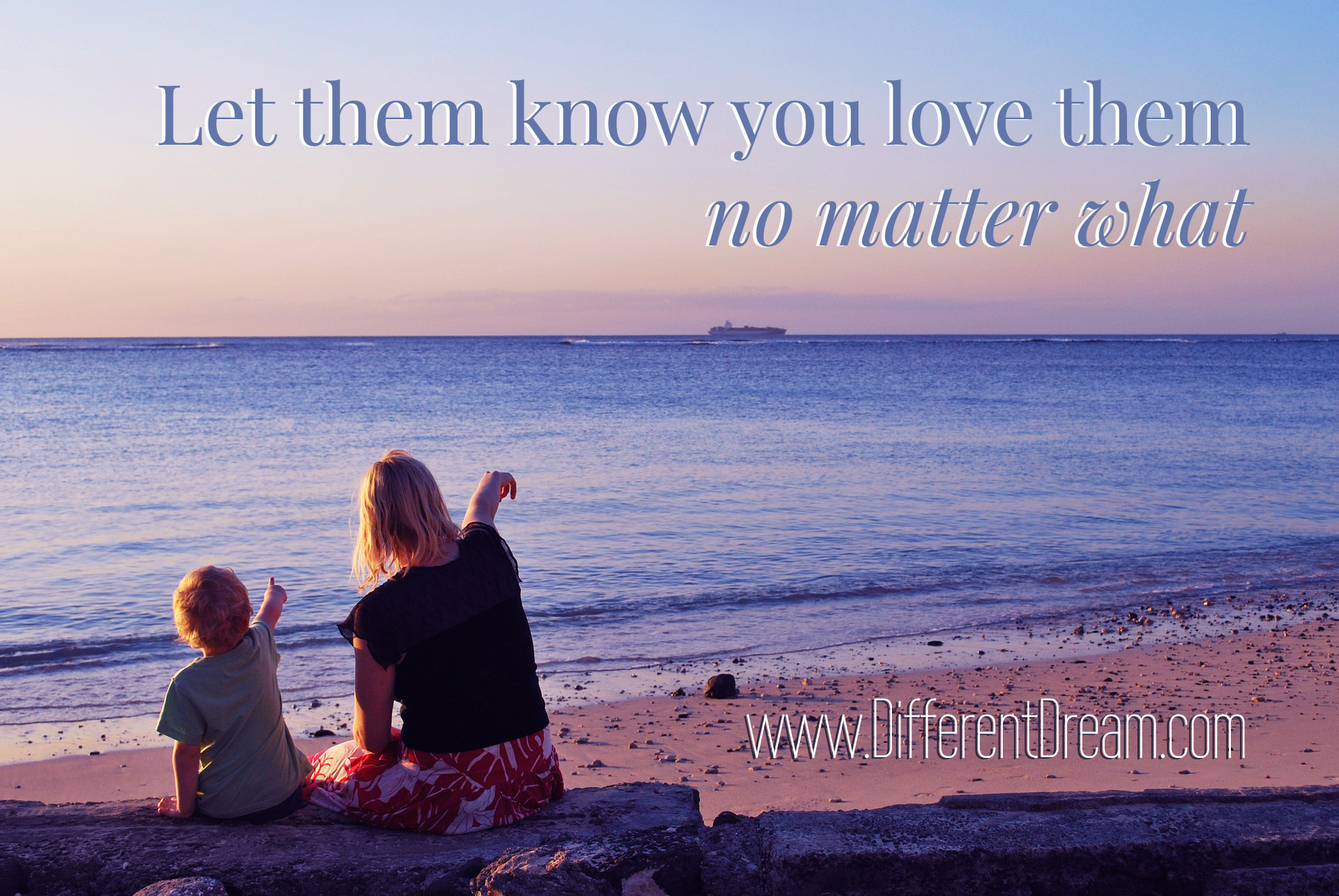 Mothers are FOR their children. Moms may think they convey this truth well, but sometimes kids with disabilities and special needs have to hear that message loud and clear. In the second post in her ongoing series, guest blogger Heather Braucher explains the whys and hows behind assuring her son that she is always FOR him.
On one particular day, I was waiting for my son as he was getting off the school bus. As he descended the steps, another boy raced to get to me first. This child wanted to make sure I knew that my son had teased him. I had a sense that the other child was not completely innocent. And if I'm honest, I was getting fatigued by this after school routine repeating itself day after day. I briefly acknowledged the other child's complaint and began walking my son home.
I remember looking at my son while we were walking, and I could tell he was getting himself ready for another talk.
Having a talk with Garrett has become as frequent as having coffee. The most common precursor to these infamous talks were the phone calls we would receive from his school. For example:
Mrs. Braucher, Garrett cut his classmate's hair.
Mrs. Braucher, Garrett peed in the grass during recess.
Mrs. Braucher, Garrett won't stop kissing the girls.
Mrs. Braucher, does Garrett have a lunch account? He continues to get school lunches and claims they can "put it on his tab."
Over the years the phone calls started to get more impressive:
Mrs. Braucher, Garrett has a ladybug stuck in his ear.
Mrs. Braucher, Garrett says that he was stung by a bee, a wasp, and a hornet simultaneously.
This sweet boy of ours makes me laugh and smile bigger than I ever could have imagined. At the same time, he makes me want to shout his name with the same energy that the names Alvin the Chipmunk and Dennis the Menace have been shouted before. If you have a child like Garrett, a witty, clever, brilliant child that can manipulate like the best of them, you know what I mean!
Well, on this particular day with this particular complaint, I looked at him and said, "I need you to know, I am on your side, Buddy."
He looked surprised and even a little confused. And then he hung his head and said, "No, you're not."
I stopped walking and placed my hands on his shoulders and told him, "Whether you made a mistake or not, I am for you. I am on your side. Whether I need to teach you what you did wrong, whether there is a consequence, or whether the other kid started it, YOU are MY son. I am here for YOU. I am FOR you."
And that was the end of our talk.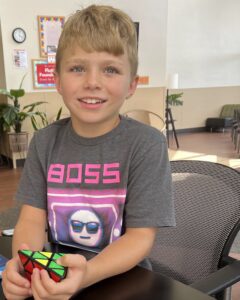 This sweet boy has taught me so much.
My biggest challenge parenting my special boys has been trying to identify when their behavior is or is not a result of their unique struggles. This matters because it directly impacts which lesson is most necessary as a follow up. There are all too many opportunities for teaching and training in this realm of parenting. But one that I never ever want to forget is to teach them that no matter what, I love them and I am FOR them. That one is above all else.
Mothers are FOR their children with disabilities and special needs. I hope you find ways to speak this truth to your kids often and clearly. Come back next time, when I dive into how we can be FOR our spouses!
Part 1: We Are FOR Parents and Children
Part 2: Mothers are FOR their Children with Disabilities and Special Needs
Part 3: Caregiving Spouses are FOR Each Other
Part 4: Caregiving Moms are FOR Other Caregiving Moms
Part 5: Jesus is FOR Caregiving Parents
Do you like what you see at DifferentDream.com? You can receive more great content by subscribing to the monthly Different Dream newsletter and signing up for the daily RSS feed delivered to your email.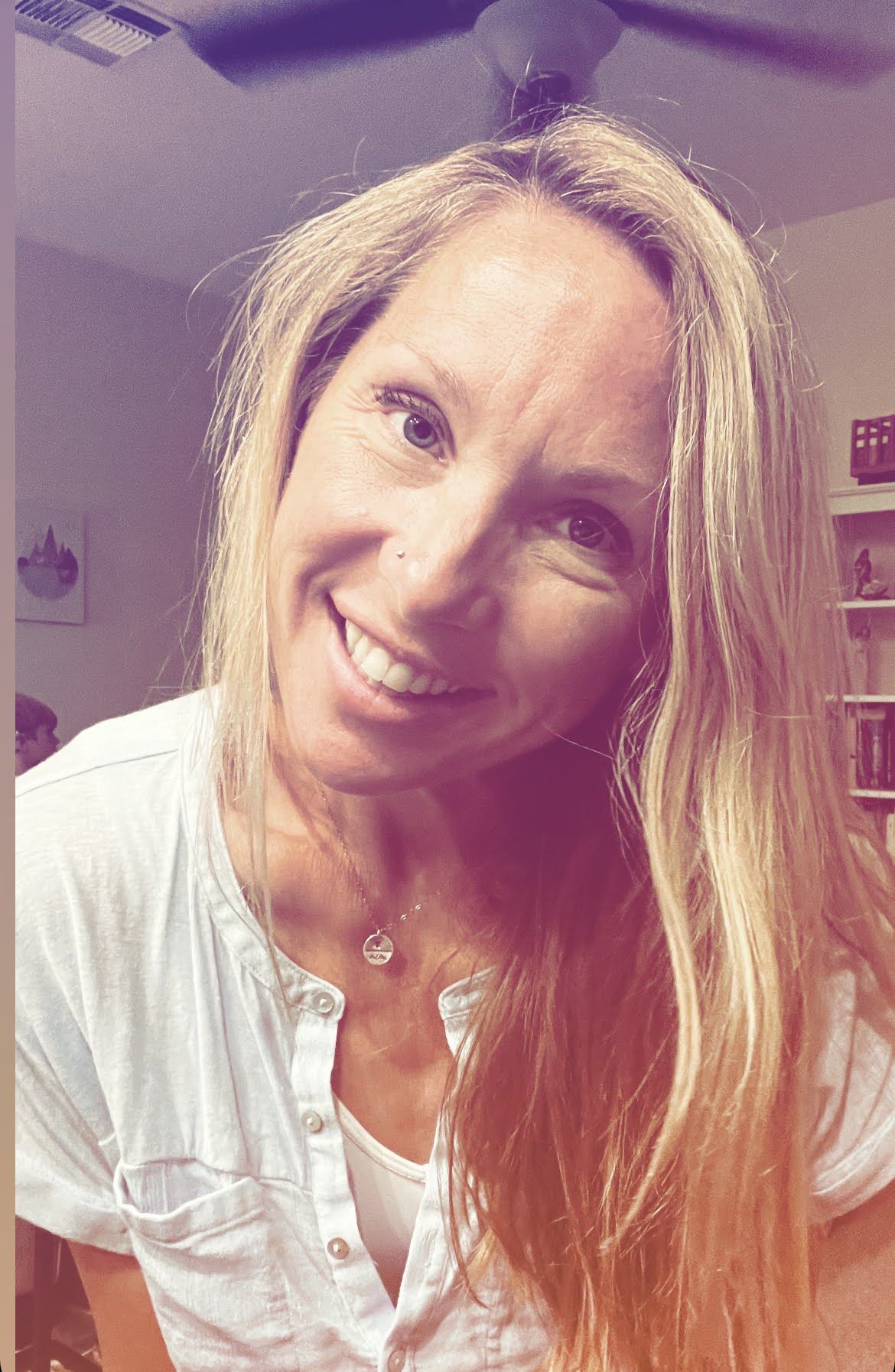 Heather Braucher is a member of the "Braucher Bunch" aka her energetic family of 5. The bunch includes her husband and their three children, all of whom are dominant and extroverted and are going to change the world (if she can keep them alive!) She has always held a passion for writing, but motherhood has given her a reason to share her experiences, heartaches, and victories with others. In her writing you will hear stories of hope as well as grief, as her family has navigated life in ministry in the US and overseas, all while discovering that 2 of her children have special needs. Her desire is to provide others with connection, understanding, encouragement and laughter, all washed with the love of Christ.
Subscribe for Updates from Jolene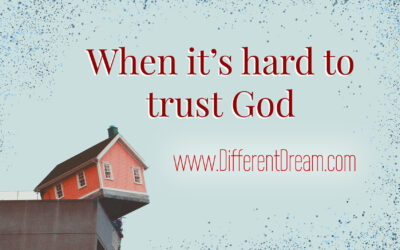 Guest blogger Kelly Simpson explains how surrendering our children with disabilities to God can bring peace and comfort.
read more