How To Fund a Special Needs Trust: A Guide for Parents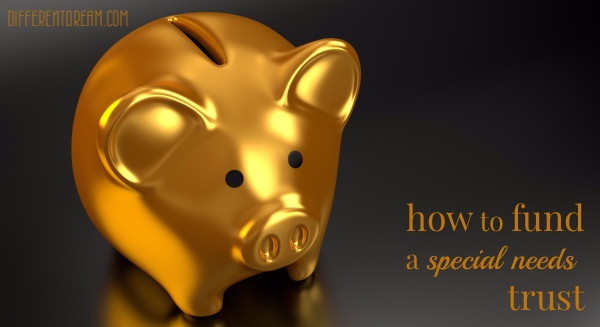 A special needs trust can contribute to the future well being of adult children with disabilities. In this post, certified financial planner and special needs consultant Minoti Rajput points to details parents should address as they create a special needs trust.
If you have a child with special needs, you may have or perhaps are in the process of planning for the future of your child. Special needs planning entails both financial and legal planning. The quality of life of a person with special needs is often dependent on the funds/ income available from a special needs trust.
When parents start the planning process for a child with special needs, they usually work under the perception that if they create a special needs trust, the child will be taken care of and the needs will be met. Unfortunately, the creation of a trust alone does not ensure that the child will be taken care of and funding the trust is just as important as creating it. In addition, parents always have to be educated that their own financial planning is extremely important in the entire process of funding a special needs trust.
Parents are recommended to keep a record of how much they spend on their child now and project what will be the child's expenses in the future. It is equally important to weigh in on what expenses the child will have that will not be covered by the government. Parents should keep in mind how the aging process of the child and the potential insufficient government resources might impact the quality of life of the person with a disability. These exercises will help determine the child's needs and the amount of money needed to fund the special needs trust. In the end however, planning for a special needs trust funding should be done based on the parent's ability to pay for it.   
Most special needs trusts are planned to be funded upon both parents passing with a portion of their remaining assets. Parents may need their savings and investments for their own retirement and health care. It is possible that they may exhaust their assets from living long or due to long term care needs. In such cases, there may not be enough assets to fund the special needs trust. A very large number of families plan to fund the special needs trust by acquiring permanent life insurance on the parents or sometimes on the grandparents of the child with disability and name the special needs trust as a beneficiary. Life insurance death proceeds are income tax free and use leverage to create a larger asset.    
In addition to the above information, there are a couple of other elements to think about when it comes to planning for a child with special needs. First, parents with large retirement assets may be able to leave them for the special needs trust. However, the document has to have specific language to hold the IRA on a tax-favored basis. Lastly, once the trust is funded, the trust becomes irrevocable upon both parents' death. Irrevocable trusts have compact taxation requiring tax efficient investment strategies.
Special needs planning is complex and challenging. It is best to have a team of legal and financial professionals experienced in this area to guide the families.*
*Because tax laws vary from state to state, parents should work with a special needs trust professional in their state of residence. Use the special needs professional locator to help you find someone from your area.
Do you like what you see at DifferentDream.com? You can receive more great content by subscribing to the quarterly Different Dream newsletter and signing up for the daily RSS feed delivered to your email inbox. You can sign up for the first in the pop up box and the second at the bottom of this page.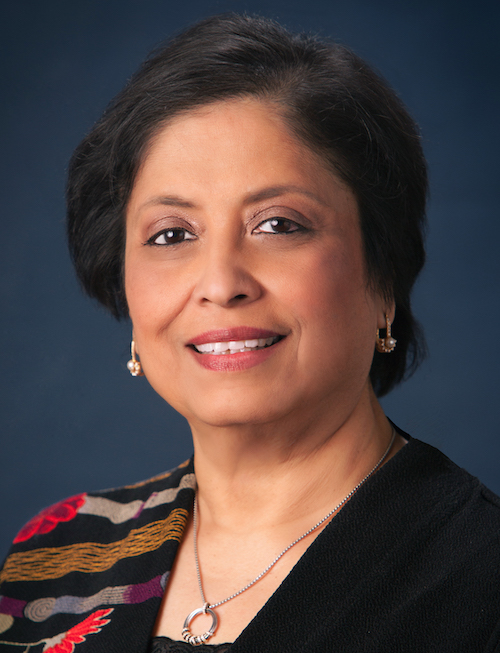 Minoti Rajput, a Certified Financial Planner and Special Needs Consultant, has served as the founding president of Secure Planning Strategies for nearly three decades. Rajput, born and raised in India, studied finance and worked in banking before her arrival to the United States in 1980. She formed her firm offering comprehensive wealth planning with a subspecialty of life planning to families of special needs children. Her firm has counseled more than 1,500 families. Minoti can be contacted at her website, www.secureplanningstrategies.com. Her book, Beyond a Parent's Love: Lessons Learned in Life-Planning for Special Needs Children, is available on Amazon.
Subscribe for Updates from Jolene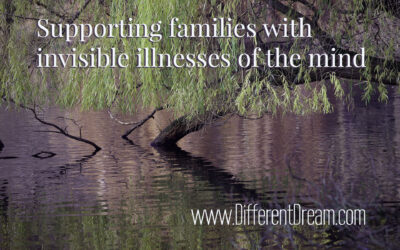 Christians parenting the mentally ill need other believers to support them. Lisa Pelissier introduces a new blog to support such families.
read more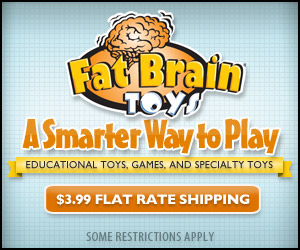 Today's post is dedicated to two companies that make fantastic, fun toys for kids with special needs recommended by special education expert Katie Wetherbee.
read more