The Importance of Self-Care for Caregivers, Part 2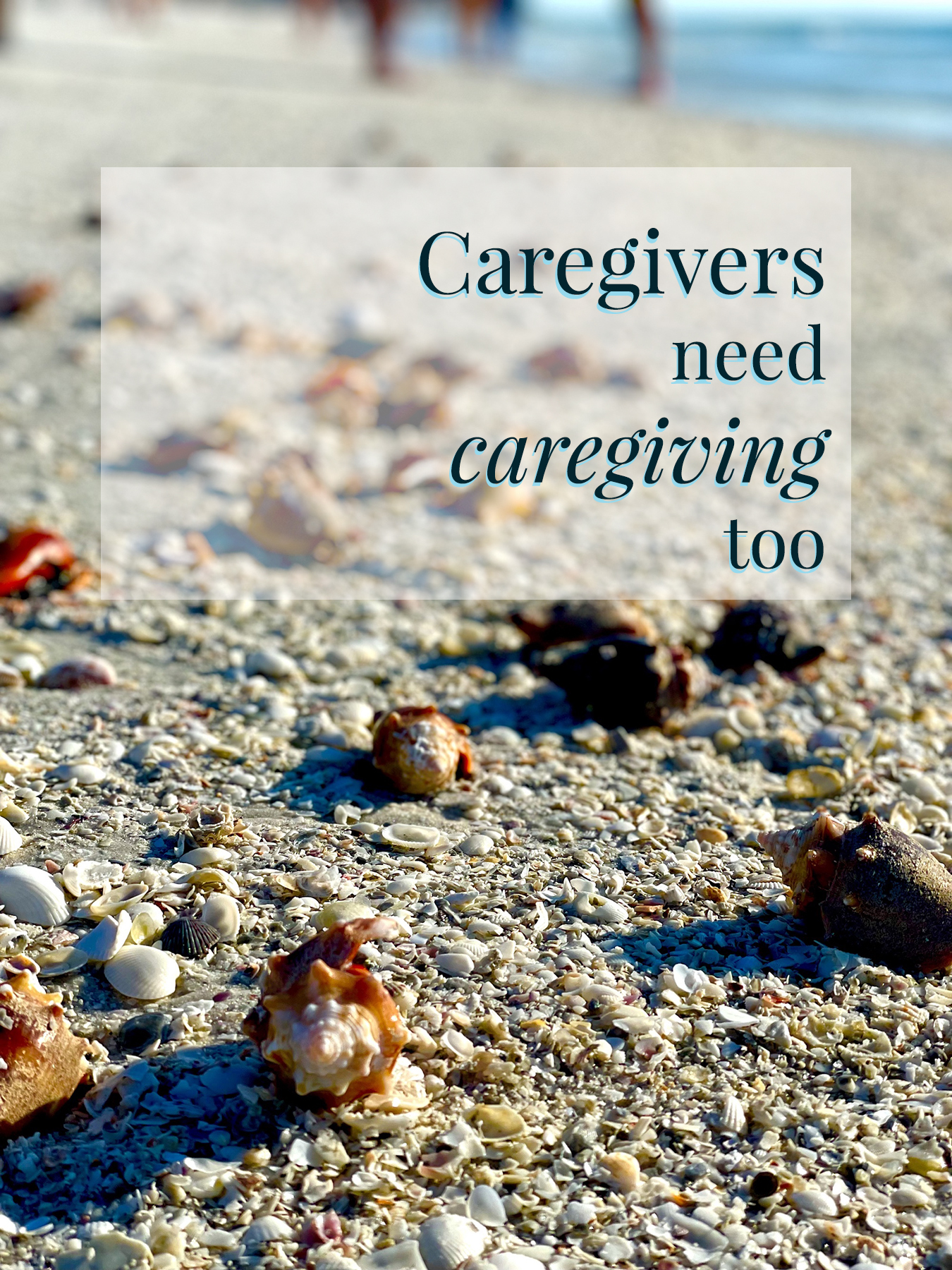 The importance of self-care for caregivers is a reality Heather Johnson has learned to deal with in her own life. She shared that story In Part 1 of this series. Today she finishes the series with specific, practical ideas for caregivers like you and me.
In February, I wrote about a lesson learned from fighting conchs washed up on the shore, desperate for compassionate, gentle care. As caregivers for family with special needs, it's easy to neglect our own mental, physical, and relational needs—something that is detrimental for all.
Over the twenty-five years of raising three kids with invisible disabilities, I've learned the importance of self-care for caregivers. These mental, physical, and relational self-care practices are helpful to me. I hope they can help you too.
Mental Health
Challenge your thoughts. Is what you're saying to yourself or another true? Regardless of feelings, focus on truth because truth sets us free.
Be gentle with self-talk. Perhaps thoughts or actions need adjustment, but judgment is not only unnecessary, it's unhealthy for us and others.
Avoid the poison of comparison. Everyone has their own path, and every life is precious.
If you need help, get help. Self-advocacy for mental health is a sign of strength, not weakness. Depression and anxiety have many root causes. There's no need to feel shame. (You can use my motto, if it'll help: Others' opinions of me are none of my business.) It's true!
Practice gratitude. Focus on what you do have more than on what you don't
Physical Health
Eat healthy. Eat whole foods as much as possible. Minimize refined sugar, processed foods, and ingredients that cause stress on our systems.
Exercise daily in ways you love. Regular exercise offers positive mental health benefits.
Go outside. Fresh air in your lungs and sunshine on your face are good for you.
Practice gratitude. Yes, gratitude has positive effects on physical health too.
Relational Health
Spend time with someone you trust. Someone who can empathize, someone who can listen without offering advice. Sometimes having a shoulder to cry on and an ear to hear is the best self-care of all.
Treat others as you would want to be treated. You are precious and have a combination of strengths and weaknesses. So does everyone else. If you want others to treat you gently without judgment, offer others the same. Even if they don't respond well, your mental and physical health will benefit and the possibility of others' hard shells softening increases substantially.
Practice gratitude. Everyone can annoy us at times. But we are free to focus on annoyances or something positive about every person. What we feed our minds about others affects our relationships with others, both positively and negatively. Find and focus on the good and you will gain.
All life is precious and deserves compassionate care. If we recognize the importance of self-care for caregivers and practice it in simple ways every day, we are able to offer our loved ones the best care. What do you do to practice self-care? Let us know in the comments below. We can all benefit by learning from each other.
The Importance of Self-Care for Caregivers, Part 1
Do you like what you see at DifferentDream.com? You can receive more great content by subscribing to the monthly Different Dream newsletter and signing up for the daily RSS feed delivered to your email.
Heather MacLaren Johnson and her husband have three kids, all five and under when adopted from Russia. Now young adults, all need regular help with their multiple, permanent, invisible disabilities stemming from prenatal exposure to alcohol (FASD).
Heather has B.S. in Education and a doctorate in Clinical Psychology. She is the author of Grace, Truth, & Time: Facilitating Small Groups That Thrive and has published personal essays in The Wonder Years: 40 Women Over 40 on Aging, Faith, Beauty, and Strength (Kregel Publications) and Your Story Matters: Finding, Writing, and Living the Truth of Your Life (NavPress). She's writing a memoir about her family's journey through hidden disabilities and mental illness to encourage others to greater intimacy with God and each other through times of desolation and lament.
Heather and her husband of 27 years live with two horses, two dogs, two barn cats, and a bunch of silk plants she just dusts. Heather writes and photographs at www.truelifewithgod.com.
Subscribe for Updates from Jolene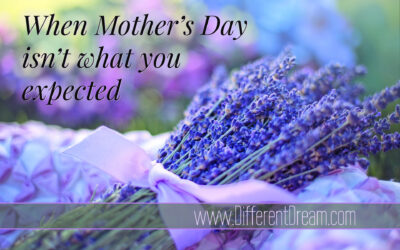 With her mother ailing, Jolene knows it's going to be a different kind of Mother's Day—one like when her son was small and fragile.
read more