The Importance of Self-Care for Caregivers, Part 1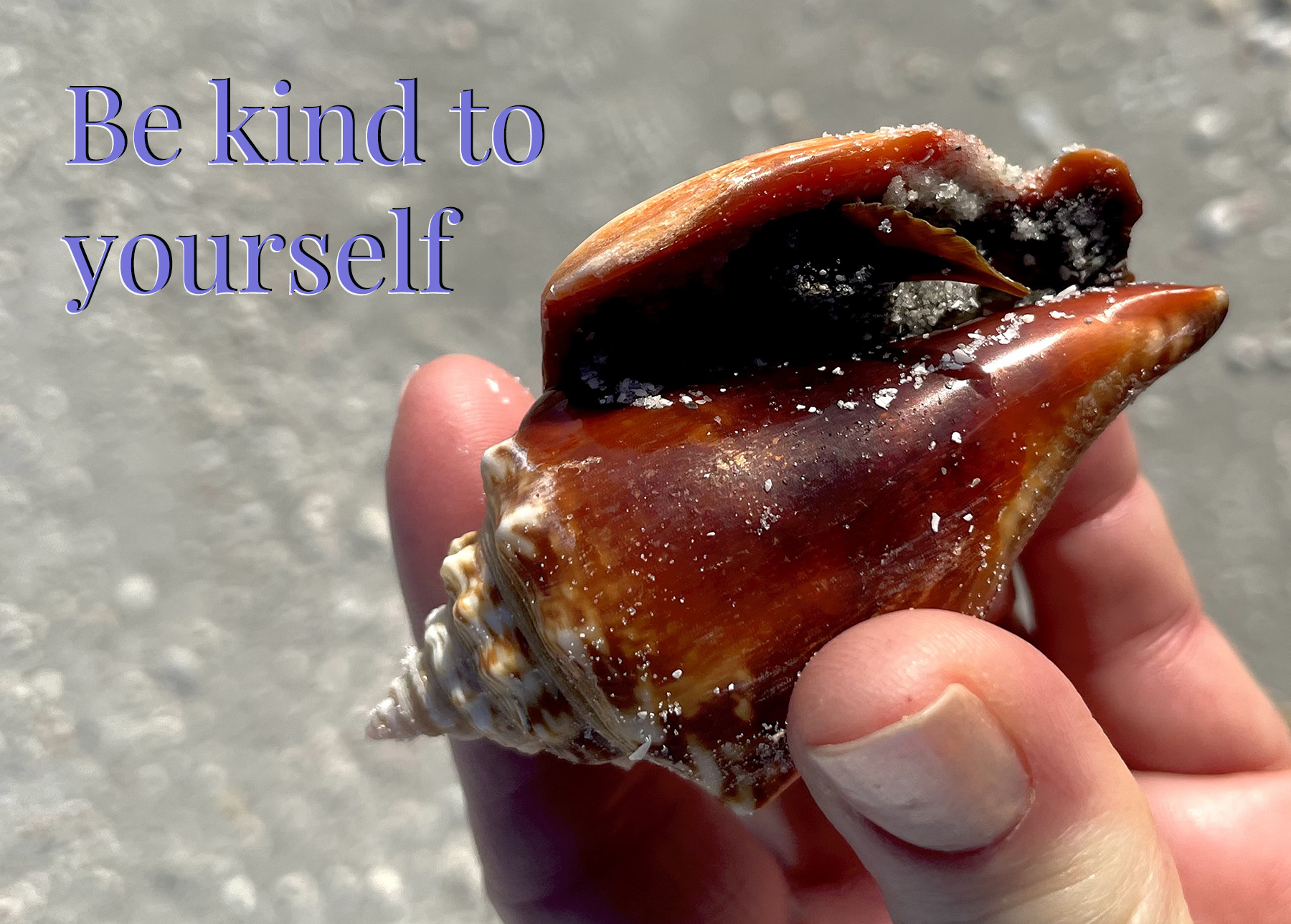 The importance of self-care for caregivers is a reality Heather Johnson lives with. In this post she tells how her efforts to save fighting conchs on the beach reminded her of the importance of self-care for caregivers.
As I walked along Marco Island's shore, I saw hundreds of fighting conchs brought in by the tide with life inside their shells. I knew I couldn't save them all, but I scooped up all my hands could hold. All had special needs.
You see, fighting conchs try their best to survive being beached. Sometimes they try to claw themselves closer to the water where high tide will take them home. But sometimes they are washed up with their shell openings facing up. Only a sweep of high tide might save. Or someone might notice and help.
Had I simply thrown the fighting conchs back into the sea, they would mostly likely have died from the impact. Fighting conchs are fragile creatures despite their hard exteriors. They must be placed gently onto their soft seabed to recover their strength.
Cradling them in my cupped hands, I stepped into the salty water, past the surf's pushing and pulling, and placed them where they would not just survive but thrive.
After turning and walking back to the beach, I thought about the three children my husband and I scooped up in our arms and carried gently to their new home far from the Russian orphanage near the Bay of Finland's shore.
Our quarter-century family journey has had its ebbs and flows, its crashing and calm as I'm sure all families have. Within a couple years, however, our family had files full of testing reports with numerous diagnoses—all three kids had invisible, permanent disabilities stemming from fetal alcohol exposure. Specialists and therapies became a permanent part of our family. Many still help us today, now that our kids are adults.
But our kids aren't the only ones with special needs. Trying my best to take care of our kids, I neglected my own needs and developed my own disability—debilitating depression with agonizing anxiety. My brain defied me. I felt washed up, desperate, and vulnerable as a fighting conch unable to claw its way back to sea. I'm thankful for the compassionate care of family and friends along with medication and therapy that brought me gently back to health. And I learned the importance of prioritizing self-care so I'm able to offer the best care long-term to those I love.
Where are you today with self-care? Swimming along just fine, living well with the stress of life? Or are you washed up, in desperate need of compassionate care from yourself and others? If you're anything like me, sometimes it's hard to let people see beyond your shiny shell to care for your sometimes fragile soul. Might I gently encourage you to take care of you?
Be kind to yourself by taking care of yourself. Seek health in all forms—mental, physical, and relational. You work so hard at helping others. Do them the best favor by giving yourself the same compassionate care.
For tips on specific ways to improve self-care mentally, physically, and relationally, see The Importance of Self-Care for Caregivers, Part 2.
Do you like what you see at DifferentDream.com? You can receive more great content by subscribing to the monthly Different Dream newsletter and signing up for the daily RSS feed delivered to your email.
Heather MacLaren Johnson and her husband have three kids, all five and under when adopted from Russia. Now young adults, all need regular help with their multiple, permanent, invisible disabilities stemming from prenatal exposure to alcohol (FASD).
Heather has B.S. in Education and a doctorate in Clinical Psychology. She is the author of Grace, Truth, & Time: Facilitating Small Groups That Thrive and has published personal essays in The Wonder Years: 40 Women Over 40 on Aging, Faith, Beauty, and Strength (Kregel Publications) and Your Story Matters: Finding, Writing, and Living the Truth of Your Life (NavPress). She's writing a memoir about her family's journey through hidden disabilities and mental illness to encourage others to greater intimacy with God and each other through times of desolation and lament.
Heather and her husband of 27 years live with two horses, two dogs, two barn cats, and a bunch of silk plants she just dusts. Heather writes and photographs at www.truelifewithgod.com.
Subscribe for Updates from Jolene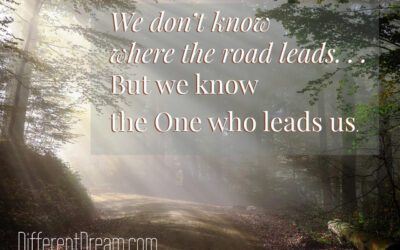 Jolene explains how in our circumstances, no matter how dire, God uses whatever it takes to grow our reliance on Him.
read more