The Little Lion that Listened: Author Interview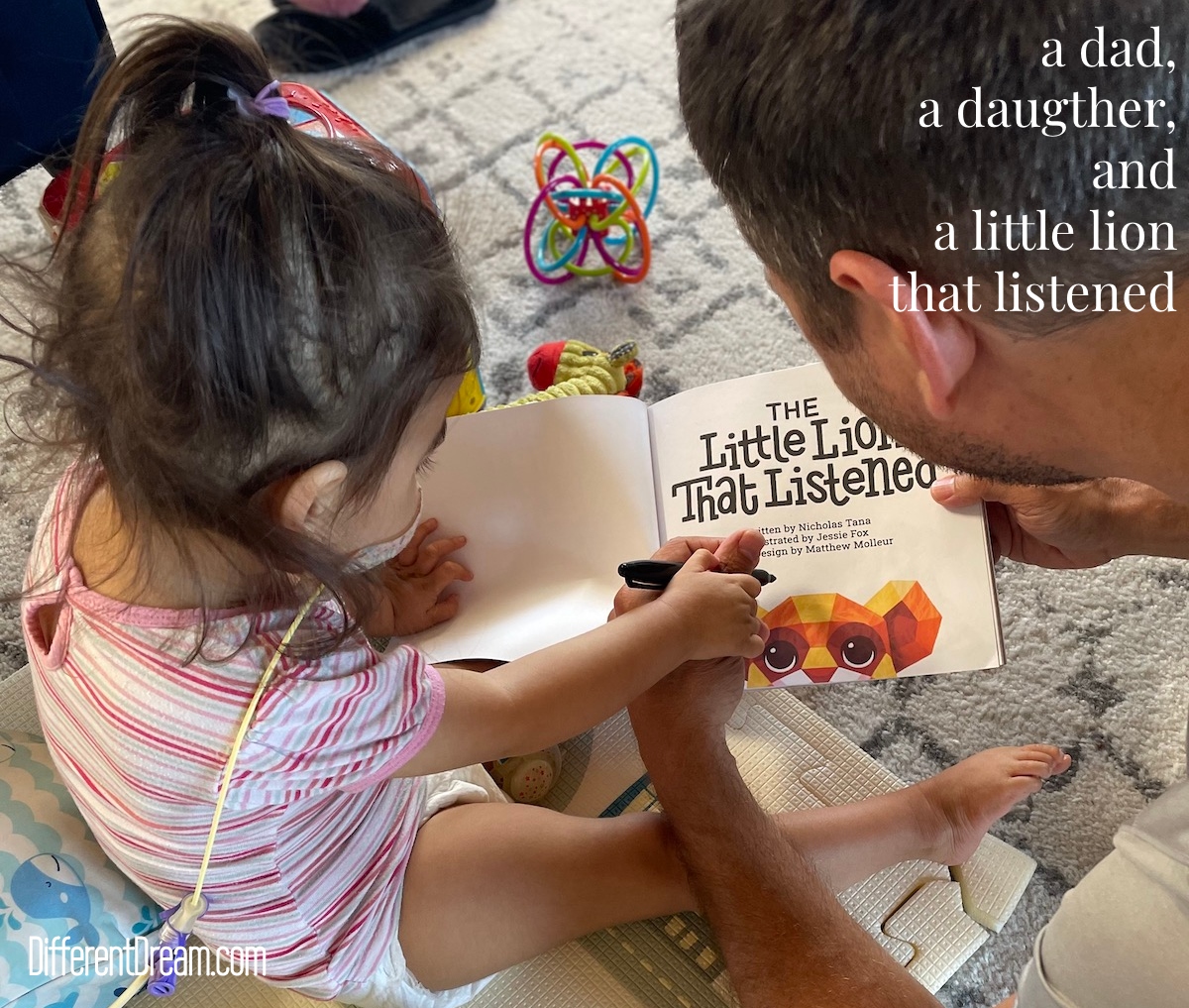 The Little Lion that Listened was written by Nicholas Tana, whose daughter lives with a rare disease. Today he shares what he's learned from his daughter and why he wrote this children's book.
As a parent of a child with special needs, I often draw parallels between the questions I ask myself while navigating the troubled waters of caring for a child with a disability and those I ask myself as an author. As a writer, you boldly make sense of the world through the stories you tell. As a parent of a special needs child, you often try to make sense of the world through the stories you tell yourself.
What's the point?
My daughter Catalina lives with a disease similar to Dravet Syndrome. Her condition is so rare, there is not yet a name for it. It severely impacts her development. At two years old, she doesn't walk, talk, or crawl. Faced with this struggle, I have to find a way to give meaning to what can often feel meaningless. I do this by finding ways to alleviate her pain and learning about things I can do to help others on similar journeys. In a way, purpose comes from how we rise heroically to alleviate others' suffering, despite it being an inevitable part of life. But how do I accomplish this if I don't know what she wants?
What do the characters want?
Understanding what a child wants is not always easy for parents of disabled children, especially if a child is non-verbal. In our case, the wants and needs of Catalina often come first. She has a complex medicine schedule and requires tons of physical therapy and doctor visits. But I can't neglect the needs of my partner (her mom) or myself. By paying attention to what we all want, we stay tuned into how our characters will change, and we can do our best to plan for that change and care for each other along the way as our story unfolds.
How will the characters change?
Change is always happening. Parents of children with disabilities have to plan ahead to run through the scenarios of what could happen, in order to anticipate what might go wrong so as to be prepared. This is similar to how a writer has to imagine the future in order to plan their tale. How will the characters evolve with time and what does that mean for the story? Though change can feel scary, character arcs are what drive the plot and give rise to those conflicts that keep the story interesting.  If one views such life alterations as a mystery to be experienced, one which creates a page turning life, it can help to put a positive spin on what can often feel intimidating, frustrating, and overwhelming.
What are the conflicts?
As things change, we face new conflicts. Depending on the disability, the types of struggles we face can vary greatly. Whether it be a life-threatening seizure, falling while going down the stairs, or an increased risk of infection due to hospital visits. Sometimes it's the emotional struggles that arise from anxiety and depression. These challenges are what gives the hero something to battle and surmount. However, too much strife can feel impossible. But as a parent of a child with special needs, if you focus on the little wins, you can marshal your will to keep going until the end, much like an author who must overcome writer's block and fear to get to the end of the story. And this leads us to the ultimate question.
How will the story end?
Like any good author, parents of a child with special needs must imagine the future and try to control how the story unfolds; perhaps even guide it toward a favorable outcome. But the truth is we don't know how the story will end when we are in the middle of writing it. Still, we must approach the blank page with a sense of mystery. Despite our fears, we would do well to have faith that the story will unfold as it should. And we should try not to rush the ending. Instead, it is better to take things one page at a time. If we do this, the story will have a way of writing itself.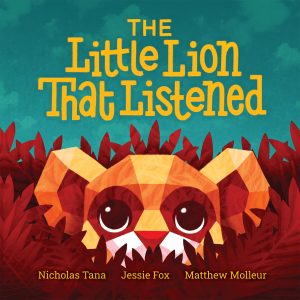 Information about how to order The Little Lion that Listened can be found at the publisher's website, www.newclassicsbooks.com. 
Do you like what you see at DifferentDream.com? You can receive more great content by subscribing to the monthly Different Dream newsletter and signing up for the daily RSS feed delivered to your email.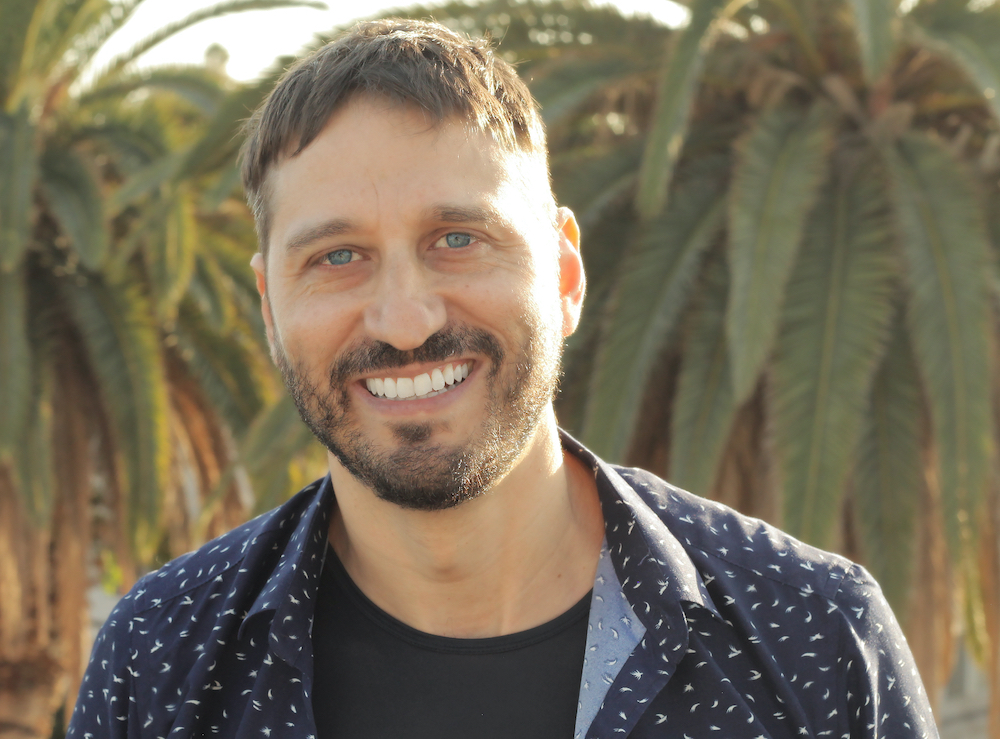 Nicholas Tana is an award-winning writer, director, and musician. He is the writer of the comic books Hell's Kitty and Lost Angel in Los Angeles, which became an award winning web-series before being adapted as a feature film and musical. Tana is the author of the children's books, Monsters Are Afraid of Babies, The Kitten, The Cat, and The Apple, The Kingdom of Glee, and The Little Lion That Listened. Tana's original Snow White story, Snow White and The Wishing Well appears in Disney's 5 Minute Easter Stories.
Subscribe for Updates from Jolene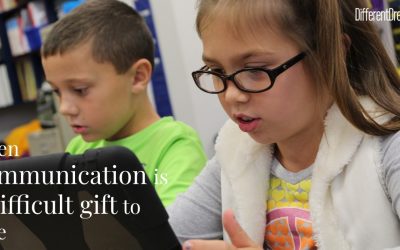 Communication is a gift we can give our non-verbal children. Kimberly Drew describes 3 ways they offer that gift to their sweet daughters.
read more