5 Day Programs for Those with Special Needs Made Me Cry Tears of Joy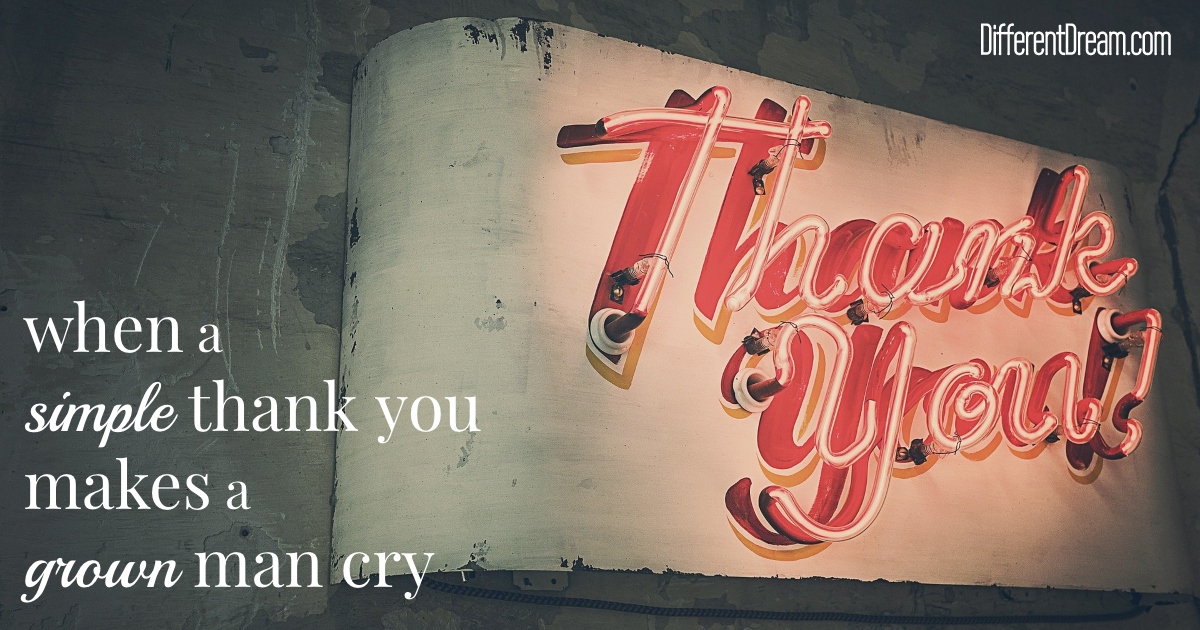 5 day programs for those with special needs don't always lead to to tears of joy. But when guest blogger Jim Gaven showed up for on his last day at a non-profit he worked for, he began to cry. Here's why.
A clear box sat on a small raised platform next to my office computer on my last day of work. It was a collection of thank you card and well wishes from many of the individuals I served and supported at the 5 Day Program for those with special needs I had conducted across New Jersey for the past 4 years. The programs were established to better serve and support adults with developmental disabilities in achieving their goals–to become the best versions of themselves through developing life skills and taking on more independent responsibilities. 
Each program addressed a specific need. For instance, one was a mainly medical day program, while another was a strictly behavioral program. One encouraged independent living. One was at a thrift shop, another was more community-based one, and one was at a bakery. Even though they operated separately, they were connected in their mission of service and independence for each individual. 
These programs were 30-45 minutes away from each other. To collect these handwritten notes, the effort had to have been put into place months earlier. I couldn't believe it. Each note filled my heart with gratitude, love, peace, and joy. The deeper I dove into the box, the more intense the emotions were. I had tried to impact their lives, teach them about music–how to play instruments and how to sing. More often than not, we talked about life and what mattered to them.
They matched and surpassed what I did for them. I realized the 5 day programs for those with special needs didn't make me cry. The people in the programs did.In honor of them, I published a picture book and wrote a song, both titled Just Like You and Me. You'll find the book here and the song here. 
Watch out, they might just make you cry!
Do you like what you see at DifferentDream.com? You can receive more great content by subscribing to the monthly Different Dream newsletter and signing up for the daily RSS feed delivered to your email.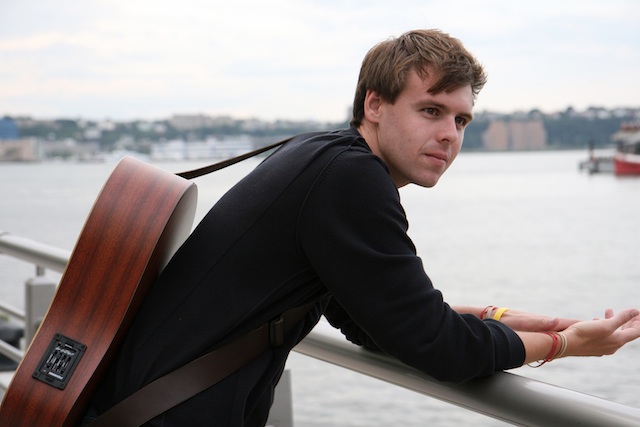 To learn more about Jim and his business which exists to improve the quality of life for those in a time of need, head to Key of Awesome Music. You can follow and share Key of Awesome Music's on Instagram and Twitter here: @keyofawesomemusic. You'll find free daily Facebook Live programs geared towards and children and those with developmental disabilities at his Facebook page. To sign-up for the monthly newsletter go to http://eepurl.com/dwPEGH. To contact Jim, email him at jim.gaven@gmail.com.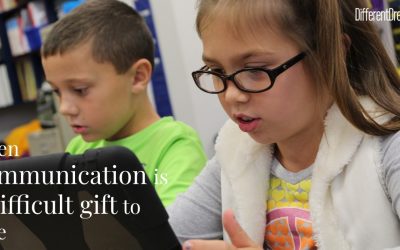 Communication is a gift we can give our non-verbal children. Kimberly Drew describes 3 ways they offer that gift to their sweet daughters.
read more