Moriah and Friends: A New Kind of Book Series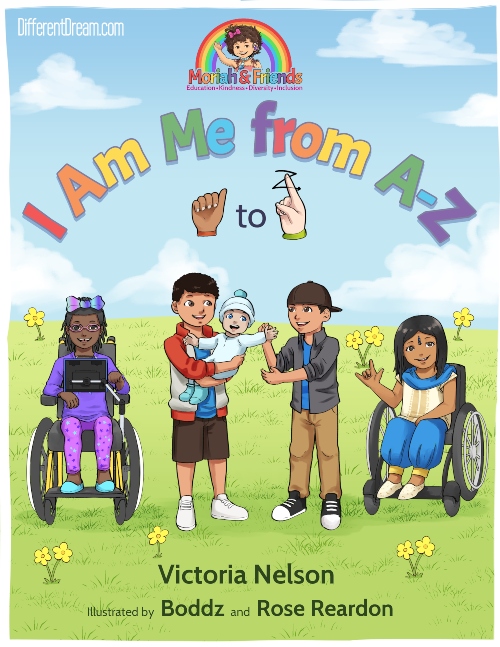 What is your new series, Moriah and Friends?
Moriah and Friends is a disability-inclusive children's book series that incorporate the themes of Education, Kindness, Diversity, and Inclusion. So far, the series consists of Hiya Moriah and I Am Me from A-Z, but I aim to create more books in the future.
My hope for this series is that children with disabilities can see themselves represented in the characters, and will be able to identify with them. There aren't too many books out there that represent children with trachs, g-tubes, or with augmentative and alternative communication devices – just to name a few. I provide education around many medical and adaptive devices, and try to have the illustrations detailed so that children can learn about them and recognize them in their surrounding world. I believe knowledge and empathy are powerful tools, and can help break down social barriers we have when making friends who are different from us. Lastly, the underlying themes encourage kindness and respect towards every human being, and celebrate the worth and value in everyone – no matter what our differences may be.
What is I Am Me from A-Z about?
It's a book that celebrates the value in every child and the power in every word! Moriah and Friends take you on an empowering journey through the alphabet–in sign language. Through a series of positive affirmations, children will learn to recognize their own amazing qualities and appreciate the things that make everyone wonderfully unique!
Like Hiya Moriah, this book provides a bonus picture glossary of medical and adaptive devices, an ASL Alphabet chart, and an activity sheet where you get to celebrate the way you were made to be with positive words from A-Z.
How is this book different than Hiya Moriah?
Hiya Moriah really focuses on Moriah's journey with Charge Syndrome, and encourages children to say "hiya" when they meet a boy or girl like Moriah–rather than just stare or walk away, which was the response Moriah got many times throughout her life. I Am Me from A-Z includes Moriah and her friends, and focuses on the worth and value of every child through the power of "I am" affirmations. This time, I include children not only with various disabilities but those who are ethnically-diverse, including those who have impacted my own life. There is a section in the back of the book with pictures of featured friends in the story, and you might just recognize a few–or have the chance to meet some new friends. In the end, both books are educational, promote diversity, and encourage kindness and inclusion.
What inspired you to write I Am Me from A-Z?
My kids were behind the idea, dedication, and motivation for this book.
THE IDEA
I wrote the manuscript for I Am Me from A-Z before Hiya Moriah was even published (March 2019). I envisioned reading this book to Moriah, or any child for that matter, while in the NICU, wanting to speak truth over her as she was born fighting for her life. I believe there is power in the words we speak to our children – especially when they might be hearing a bunch of "can nots and never wills" in the hospital.
THE DEDICATION
But, I dedicated the book to my other daughter, Olivia, because I wanted to always remind her of her worth and value. I wrote this in simple, short verses so she could read the words herself, memorize them, and carry the affirmations with her throughout the day (as I saw she memorized Hiya Moriah).
THE MOTIVATION
Lastly, halfway through the creation process of the book, my youngest son, Shane, was diagnosed with autism. I couldn't be more motivated to put out a book for him after being told that "God didn't intend for him to be that way (autistic)." Instead of listening to others, Shane can hold onto the truth that God created him perfectly, that he is uniquely and wonderfully made, and that he is amazing…strong…eXtraordinary!
This book has my heart poured into it – on so many levels and layers. I hope and pray it impacts children on all different walks; that these words will encourage them and meet them wherever they are.
Victoria is sponsoring a drawing to win a free copy of I Am Me. To enter, leave a comment below about why you'd like to win by midnight on October 20, 2020.
Do you like what you see at DifferentDream.com? You can receive more great content by subscribing to the monthly Different Dream newsletter and signing up for the daily RSS feed delivered to your email inbox. You can sign up for the first in the pop up box and the second at the bottom of this page.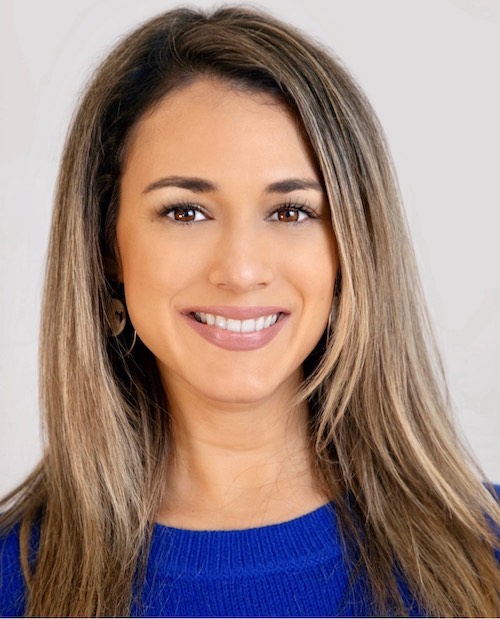 Victoria Nelson was born in Singapore, grew up in Southern California, and now lives in Arizona. She is married to her high school sweetheart, Justin, and is a proud mom to four children. Her youngest son has autism spectrum disorder, and her oldest daughter, Moriah, was born with CHARGE syndrome and passed away at the age of seven. Through her books, Victoria hopes to honor Moriah's legacy, increase representation for children with disabilities, and encourage kindness and respect for all. For more information, visit www.moriahandfriends.com, Instagram @moriahandfriends, or Facebook page Moriah & Friends.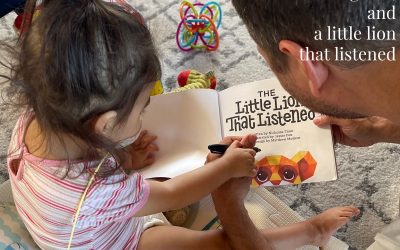 Author Nicholas Tana tells readers about the little girl behind his new children's book, The Little Lion that Listened.
read more