The Real Story of Pregnancy and CMV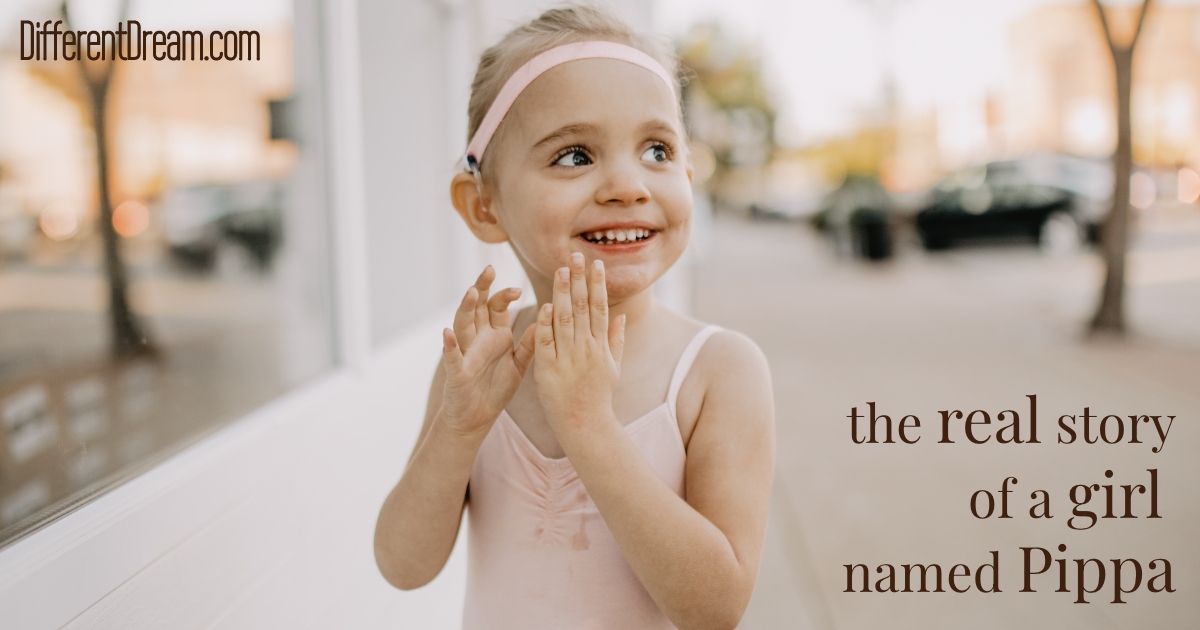 The real story of pregnancy and CMV needs to be told often and well. Today guest blogger Amanda Devereaux is here to tell you the story of how Cytomegalovirus (CMV) affects her family and how to avoid passing it on to an unborn child.
One of the strangest things about learning your child will have a disability is how the diagnosis seems to come out of nowhere. In general, women do everything they can to have a healthy pregnancy, and most of them expect to have a healthy baby. Interesting, considering about 1 in 33 babies in the US will be born with a birth defect. Many times we, as a society, avoid the idea of having an atypical child because we don't want to worry expecting parents. Also, there's often nothing a parent can do before birth to prevent the health condition in the child.
But what about the times when a condition could be prevented? The real story of pregnancy and CMV in our family illustrates how important prevention is.
Our daughter's birth defects stemmed from a preventable infectious disease called Cytomegalovirus, or CMV. I, like most people, had little-to-no knowledge about CMV before it caused permanent damage to my daughter's brain in utero. We found out after our 20 week ultrasound that I had caught CMV early in my second pregnancy and passed it to our unborn child.
A Common Threat
CMV is a common virus, and most people have been infected by the time they are 40. Young children are thought to be hot zones for CMV. They carry it if they catch it outside the womb, and many pregnant women who catch the virus have come into contact with it while caring for children. When the virus crosses the placenta and reaches the unborn child, it can cause permanent damage to their body and brain. Common diagnoses for these children are hearing loss, cerebral palsy, vision loss, epilepsy, and more. One in 1000 children born in the US will have a permanent birth defect or health condition due to CMV. 400 children will die each year.
Preventing CMV
Because CMV is a contagious virus that passes through direct contact with bodily fluids, it can be prevented. Vaccine work has been ongoing for decades with no vaccine yet approved. Until we can prevent CMV with a vaccine, diligent hygiene by pregnant women and women planning a pregnancy should be practiced. This starts with talking about CMV, not keeping it a secret. Prevention steps include:
Not sharing a toothbrush
Not sharing food, utensils, drinks, or straws
Never putting a pacifier in your mouth
Avoiding contact with saliva when kissing a child
Washing hands, especially after wiping a young child's nose or drool, changing diapers, feeding a young child, or handling children's toys
These simple prevention tips are the things I wish I had known while I was pregnant—not because we love Pippa any less, but because birth defects are a risk for any woman having a child. Without an accurate picture of a world with disabilities from pregnancy forward, we aren't acknowledging the diversity of life or the ways we can care for our children and prevent them from undue challenges.
A Different Dream
Our daughter, Pippa, is almost 5 years old now. CMV caused her irreversible brain damage in utero. She began walking at age 2.5. She does not talk, but certainly lets us know what she is thinking in other ways. She is a happy, wonderful child and she makes us laugh every day. She likes going for walks and bike rides, and loves Daniel Tiger. Our dreams for her are different than they once were, and that is okay. We are learning to embrace this. However, we often think about what her life—and ours—might be like if we had known about CMV during my pregnancy. We have realized part of our dream is to help others avoid the struggles we have to face and to embrace a fuller picture of childbearing. We hope that someday CMV may be prevented, and one day, all pregnant women will know CMV by name. That's why I'm sharing the real story of pregnancy and CMV in our family.
Do you like what you see at DifferentDream.com? You can receive more great content by subscribing to the monthly Different Dream newsletter and signing up for the daily RSS feed delivered to your email inbox. You can sign up for the first in the pop up box and the second at the bottom of this page.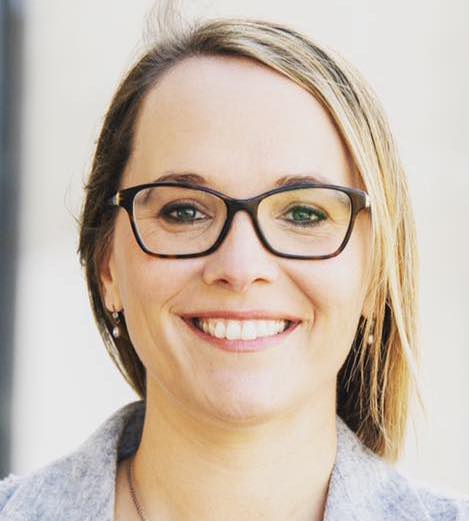 Amanda graduated with her Bachelor's Degree in Nursing in 2007. She has worked in public health for 11 years, most recently focusing on maternal child health. Currently, she works as the Program Director for the National CMV Foundation. Amanda became passionate about eliminating congenital Cytomegalovirus (CMV) when her daughter was born affected by the virus in 2015. In 2017 Amanda and her family successfully lobbied for CMV awareness and screening legislation in Iowa. Amanda lives in Des Moines, Iowa with her husband, Paul, and 2 children Atticus and Pippa.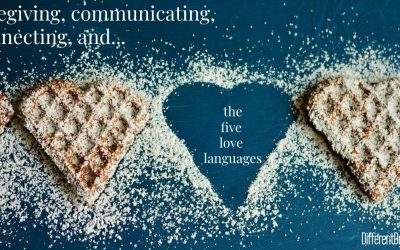 Fostering communication and connection between caregiving parents gets a little easier with these love language ideas.
read more