Count Your Blessings: A Way To Stay Sane in a Crisis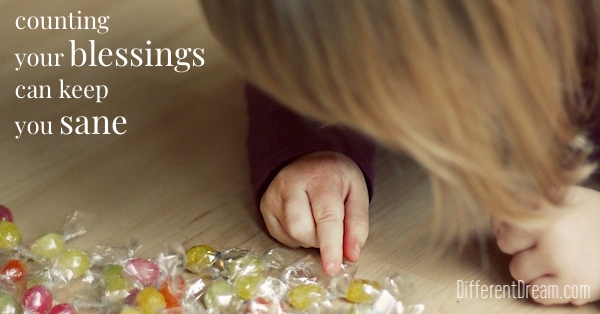 Count your blessings, name them one by one,
Count your blessings, see what God has done!
When I was much younger, I rolled my eyes every time we sang this hymn at church. To my mind, the lyrics touted a solution far too simplistic for the troubles our family faced. 
Even when I did as instructed, life didn't get better. 
My dad was sick and getting sicker. My mom shouldered too much stress as she worked to feed and clothe us. The trend continued after the birth of our son. Five years and seven surgeries into his young life, life was hard and getting harder. 
So far as the count your blessings thing went, I told God to count me out.
Then, one day the beginning of Zechariah 4:10 caught my eye: For who has despised the day of small things? (NASB) 
Hmmmmm.
If my response to the lyrics of Count Your Blessings was any indication, I had been despising the day of small things for years. Maybe even decades.
Not good. Not good at all.
An attitude change was long overdue, and it was a hard change to make. But as I began to look for small blessings, it was easier to see and delight in them.
And then, along came COVID-19.
The temptation was strong to stop searching for small and good things while living through such a vast pandemic. But for my own mental and spiritual health, I kept looking for and found these 10 tiny and precious treasures.
To read the rest of the post, visit the Hope Anew website.
Do you like what you see at DifferentDream.com? You can receive more great content by subscribing to the monthly Different Dream newsletter and signing up for the daily RSS feed delivered to your email inbox. You can sign up for the first in the pop up box and the second at the bottom of this page.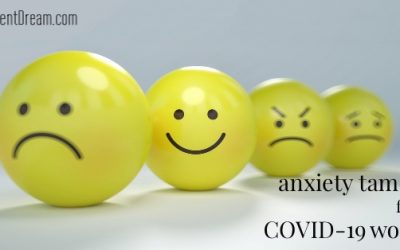 The coronavirus has turned daily life upside down for many caregivers. These 3 anxiety tamers for a COVID-19 world can help you navigate our new abnormal.
read more