How to Connect with Other Special Needs Parents
As a special needs parent, feeling alone is par for the course. Breaking through life's busyness to build relationships can be hard. Today, guest blogger Kristin Faith Evans provides suggestions and resources for special needs parents so that you can find the support you need.
Our compassionate God "comforts us in all our troubles, so that we can comfort those in any trouble with the comfort we ourselves receive from God" (2 Corinthians 1:3-4, NIV).
Caring for a child with a chronic illness or disability often isolates special needs parents. Yet, social support is a critical factor in helping disability parents thrive. Sometimes it takes energy, courage, and creativity, but there are many ways that special needs parents can connect.
Barriers to Connection
Possibly two of the biggest hurdles to spending time with other special needs parents are the constant caregiving demands and maybe even the medical fragility of your child. You may feel exhausted just thinking about lining up caregiving, planning for your child's needs, or packing up all their gear to go somewhere. These can be difficult barriers to overcome. But it's not impossible.
You might also wonder, "What's the point? No one can understand what I'm going through." I felt this way when my medically complex daughter, Bethany Grace, was little. Every caregiving parent has their own unique story. However, though your experiences may not be exactly the same, there are other parents who can relate to what you're going through and empathize with you.
Benefits of Support:
Social isolation can increase mental health symptoms, strain relationships, and impede adapting, but special needs parents who do find social support:
Become more resilient
Lower their stress levels
Improve their mental health
Strengthen their relationships
Cope and adapt better
Find new perspective
Support Groups
If you aren't already, I encourage you to attend a support group. Ideally, you could attend in person, but sometimes that's just not feasible, or there may not be a group in your area. If this is the case, there are also live online groups. By attending a support group, you can:
Feel understood and encouraged
Receive grief support
Process faith questions and struggles
Learn tips and discover resources
Help encourage other parents
Build new friendships
These are some possible places to find a support group in your area:
Churches with disability ministries (find a church at Key Ministry

)

Local children's hospitals
Pediatric therapy centers
Local Facebook groups
Your child's syndrome organization regional chapter
Other ways to connect:
Strike up a conversation during your child's therapy session
Meet other parents at your child's school
Enroll your child in Special Olympics to talk on the sidelines
Go to a special needs family camp or retreat
I hope that you're able to connect with other special needs parents in more meaningful ways.
What's one way you find support from other parents? Please share your idea in the comments.
Blessings,
Kristin
Additional Resources:
Especially for Dads (since there are fewer resources):
Dads on Special Assignment (DOSA)
Special Needs and Disabilities Life of Dad FB Group
Do you like what you see at DifferentDream.com? You can receive more great content by subscribing to the monthly Different Dream newsletter and signing up for the daily RSS feed delivered to your email.
Photo by Clay Banks on Unsplash
Kristin lives with her husband, Todd, and their two children in the Nashville, TN area. She is an author, speaker, mental health counselor, and a mom of two children with rare genetic disorders and complex needs. Her greatest passion is teaming up with her husband to empower other parents of children with disabilities, mental health disorders, and medical complications. She hopes that you may find encouragement and support on their website www.DisabilityParenting.com.
Subscribe for Updates from Jolene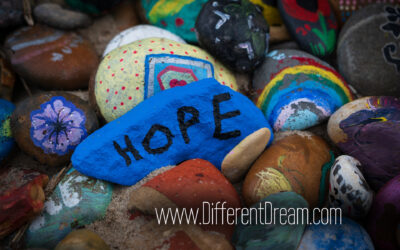 Guest blogger Kelly Simpson turns to God for answers when her heart asks, "Why did this happen to my child?"
read more