Our EA TEF Adventure: A Journey with Our Son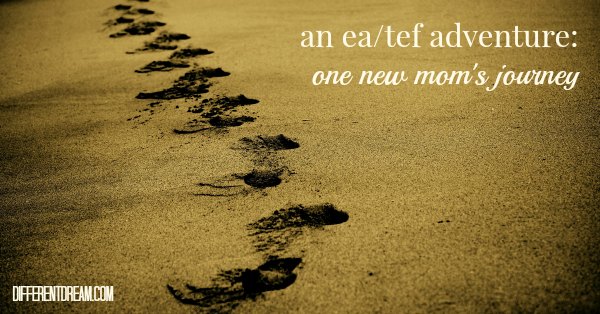 EA TEF adventure abounds when kids are born with this life-threatening birth anomaly. Guest blogger Maheen Tarver shares her family's EA TEF adventure in this post in honor of EA TEF Awareness Month. 
Our EA/TEF Adventure: A Journey with Our Son
Our EA TEF Adventure Begins
After another night of near sleeplessness 31 weeks into pregnancy, I felt something warm and wet going down my leg. I opened my eyes and looked at the time on the phone. 6:59 AM.
"I think my water just broke!" I yelled to my husband, Wil. I stood up and a gush of water came pouring down, flooding our carpet.
The next 45 minutes became a blur as we rushed to the hospital and were escorted to the delivery ward. The doctors tried to halt my premature labor, and  he performed an emergency C-section 2 and a half hours after we arrived at the hospital.
At 10:08 AM on May 27, 2016, our son Waqeed Dean (WD) Tarver was born. I remember asking if he was okay, hearing that he was, and passing out.
Wil began calling family and friends with the news. I lay on the gurney, eager to hold my first born. A nurse grabbed Wil and took him out of the room while a doctor came in to talk to me. WD was being taken to surgery. I asked whether or not he would be okay. The doctor said he would be right as rain.
That night we learned our son had been born with a congenital birth defect, called Esophageal Atresia and Tracheoesophageal Fistula (EA TEF), along with Duodenum Atresia, in addition to typical preemie issues. He needed another surgery in 5 days. I didn't worry much since the doctor had said he would be right as rain.
Our EA TEF Adventure in the NICU
5 days later, I went home without my baby, without having held him in my arms, without having touched him in his NICU isolette. Wil visited our baby daily and cared for me. We were alone in California, taking one day at a time while a few dear friends tried to help us. My parents in Bangladesh felt helpless. Wil's parents in Georgia weren't able to come until later.
I began blaming my obstetrician as I reflected upon my pregnancy. My anger turned into hours of crying. I blamed myself for not being proactive during pregnancy. I quit visiting WD. Wil said I was experiencing postpartum depression, but I was in denial.
I went to see my son when he was a week old. I caught myself wishing my baby had never been born. As soon as I realized what I was doing, I told Wil about it and constantly reminded myself that these feelings weren't my true feelings, but chemical imbalances caused by postpartum depression.
I started visiting WD a couple hours a day and then for entire days. When WD was almost 1 month old, NG tube feedings began. Weeks went by with no improvement in the feedings because of GERD. He developed a wet cough. He had his first esophageal dilation without much success. The NICU nurses hinted about the need for a G-tube. They quit feeding him orally, and his need for oxygen assistance increased. The doctor's "right as rain" promise was a hollow one.
I began researching EA TEF and premature babies. The more I read, the more I realized we needed to ask more questions. I began talking to the doctors and nurse practitioners and not just the NICU nurses. On WD's due date, we finally sat down with the entire care team to discuss his care plan. They explained why he needed G-Tube and Nissen fundoplication surgeries. We asked questions and soon realized WD would come home only after he had the surgeries and that we would need to provide consistent care at home.
During surgery, WD was diagnosed with more anomalies. He experienced several complications during his recovery, but eventually became more stable. We tried to control our excitement and learned feeding tube management as we prepared to bring him home. On the 100th day of his NICU stay, Waqeed Dean Tarver came home.
Our EA TEF Adventure at Home
WD flourished for several months. Wil and I learned new things every day about bottle/nipple compatibilities and signs of retching/gagging. The best part was enjoying our son every minute of every day.
WD improved until October of 2016 when he went from taking most of his food orally to taking no food at all. His reflux returned, and it became evident his Nissen fundoplication had failed. Eventually, we moved to Massachusetts to be closer to Boston Children's Hospital. The doctors there put him on some new drugs, and he is slowly improving. A few more issues have been found, but we are optimistic WD will continue to make progress.
An EA TEF Adventure Should Not Be Attempted Alone
Many parents of kids with EA TEF feel alone because it is a rare defect. It can seem bleak. It can feel like you are the only parent whose child who is not being properly treated or that no one understands your pain. Please know that you are not alone, that others have gone before you and are with you.
We learned much from other EA TEF parents on the internet. I am thankful for all of them. It takes a huge effort for me to share our story. But this is my way of coping–to tell about my son's condition and to assure parents that it is okay to feel what they feel. After all, we are human.
Both my parents and my in-laws told me one thing that stuck with me. "Whatever God gives you, it is to make you a better human being." I truly believe that this experience has a purpose in our lives and is going to make WD and us better human beings. I want you to know that you are blessed with the love of your little one. You too can stay positive and educate others about EA TEF.
Do you like what you see at DifferentDream.com? You can receive more great content by subscribing to the quarterly Different Dream newsletter and signing up for the daily RSS feed delivered to your email inbox. You can sign up for the first in the pop up box and the second at the bottom of this page.
Maheen Tarver is a Bengali Muslim born and raised in Bangladesh.  Before she was a full time, messy bun, no makeup, super-busy mom, she was a project coordinator in Bangladesh educating underprivileged, young garment workers about health, safety and environment. She lives with her husband William and son Waqeed Dean (WD) in Massachusetts. Maheen now spends her researching EA/TEF and encouraging other EA/TEF moms to become advocates for their children.
Subscribe for Updates from Jolene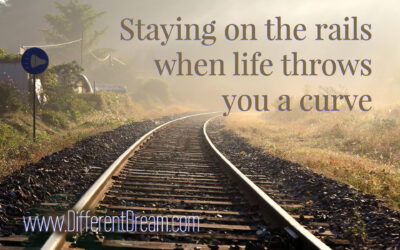 I explain my 4 tips for surviving a special needs train wreck when life as a special needs parent seems overwhelming.
read more