EA TEF Awareness Month Is Here Again!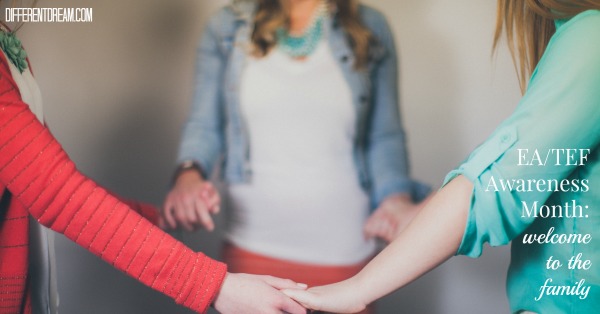 January is EA TEF Awareness Month. If you're not sure what EA TEF Awareness Month is about, Different Dream is the right place to fill in your knowledge gap. The word "gap" was carefully chosen because EA TEF (short for Esophageal Atresia/Tracheo-Esophageal Fistula) is a birth anomaly caused by a gap in the esophagus and trachea of a newborn.
Different Dream makes a big deal about EA TEF Awareness Month because my son was born with the condition in 1982. During past awareness months, I've shared our story. Some of those posts will be featured during January. But for me, the most exciting part of this year's awareness raising are the stories new guest bloggers who are parents of kids with EA TEF are sharing. Posts from bloggers like Matt Allen, whose son was born with with EA TEF just a month ago. Tips from moms of toddlers and young children. Their stories put flesh and bones and faces on the life-threatening medical condition that affects 1 in every 4000 newborns.
I hope you find EA TEF Awareness Month to be informative and encouraging. I hope it offers a peek into life for kids with EA TEF and their parents. Most of all, I hope that if you're the parent of a child with EA TEF find this page. I hope you will leave a comment in the box below to introduce us to you and your child. And I hope you'll find the support and encouragement you need to be the advocate your child needs.
Welcome to the family!
Do you like what you see at DifferentDream.com? You can receive more great content by subscribing to the quarterly Different Dream newsletter and signing up for the daily RSS feed delivered to your email inbox. You can sign up for the first in the pop up box and the second at the bottom of this page.
Subscribe for Updates from Jolene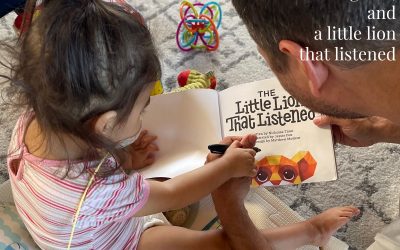 Author Nicholas Tana tells readers about the little girl behind his new children's book, The Little Lion that Listened.
read more