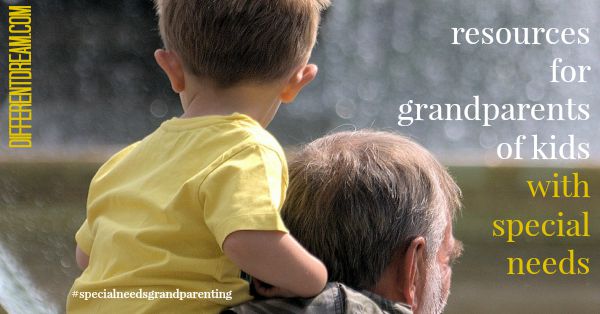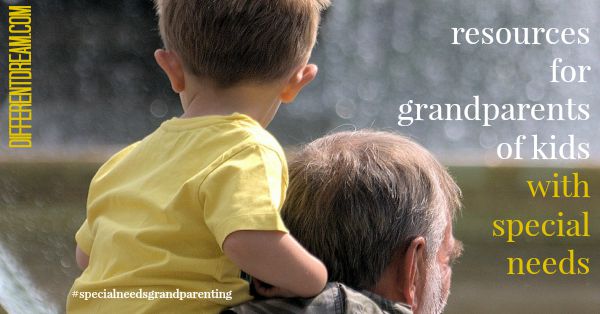 Thank you for stopping by for the last post in our series about special needs grandparents. In this wrap-up, you'll find links to more posts and resources of interest to special needs grandparents.
Links to Articles for Special Needs Grandparents
To start things out, here are links to online articles about and for special needs grandparents.
Links to Books for Special Needs Grandparents
While books for special needs grandparents can't be found in great abundance, here are 2 that have been previously featured at Different Dream. By clicking on the links, you'll go to the original reviews of both books and find links to Amazon where they can be purchased.
Your Thoughts
Do you believe more books about and for special needs grandparents are needed? If so, what would you like to see covered in such a book? Also, if you are interested in being interviewed for a book about special needs grandparenting, please leave a comment in the box below. Thanks so much for following this series about grandparenting kids with special needs.
Part One: Different Dream's Special Needs Grandparenting Series Begins
Part Two: Special Needs Grandparenting 101
Part Three: Special Needs Grandparenting–The First Word Is Never the Last Word
Part Four: The Special Needs Grandparenting Tug of War
Part Five: Special Needs Grandparents Are Part of the Village
Part Six: What's It Like to Be a Special Needs Grandparent?
Part Seven: Special Needs Grandparenting from a Man's POV
Part Eight: Resources for Special Needs Grandparents
Do you like what you see at DifferentDream.com? You can receive more great content by subscribing to the quarterly Different Dream newsletter and signing up for the daily RSS feed delivered to your email inbox. You can sign up for both in the upper right column on this page.