Why Special Needs Parents with PTSD Should Watch Inside Out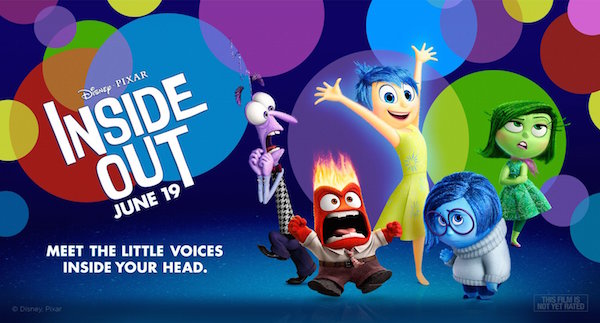 Welcome to another installment in Different Dream's ongoing series about special needs parents with PTSD. (Links to the entire series can be found at the bottom of the page.) In this post, we're shelving the heavy stuff for a little while and going to the movies for a change. You can thank my son-in-law, who lives with and manages his PTSD very successfully, for showing me the trailer for Disney's new movie,
Inside Out
. Before the 2 minute 30 second trailer was finished, I was composing this post in my head.
Now, you may be wondering what a Disney movie has to do with special needs parents with PTSD. Though I've only watched the trailer and poked around at the official website a bit (the movie comes out June 19, 2015), I can think of at least 3 reasons special needs parents with PTSD should be in line when the movie releases…and perhaps purchase the DVD.
#1 Special Needs Parents with PTSD Should Meet the Little Voices in Their Heads
In case you didn't notice, "Meet the little voices inside your head" is the movie's tagline.  When the movie promotion began, the tagline is what caught my son-in-law's ears. And my daughter's. And mine. Because one of the main goals at the clinic where my son-in-law was treated is to help clients identify the voices inside their heads and then learn to manage them as an integrated, whole person. Intensive Trauma Therapy, Inc
.
calls this aspect of treatment "parts work" instead of  "tiny voices." The "parts" are bits of a person that become stuck in the emotions trapped inside their heads during a traumatic event. 
Inside Out
isn't treatment, but it can make special needs parents with PTSD more aware of what's happening inside their heads.
#2 Special Needs Parents with PTSD Should Know They Are Not Alone
The main character in this movie isn't a special needs parents or a child with special needs. The main character is a little girl going through a rough patch growing up, as this summary shows:
Growing up can be a bumpy road, and it's no exception for Riley, who is uprooted from her Midwest life when her father starts a new job in San Francisco. Like all of us, Riley is guided by her emotions – Joy (Amy Poehler), Fear (Bill Hader), Anger (Lewis Black), Disgust (Mindy Kaling), and Sadness (Phyllis Smith). The emotions live in Headquarters, the control center inside Riley's mind, where they help advise her through everyday life. As Riley and her emotions struggle to adjust to a new life in San Francisco, turmoil ensues in Headquarters. Although Joy, Riley's main and most important emotion, tries to keep things positive, the emotions conflict on how best to navigate a new city, house and school.
Kids who don't have good support systems are more likely to be traumatized by rough patches in childhood than those who do. The same can be said for special needs parents who don't have support systems. Or who experience repeated traumas as they care for their kids and make difficult decisions about care and treatments. Inside Out shows that all of us experience trauma. We are not alone in the constant struggle to manage our emotions and move forward when life is hard.
#3 Special Needs Parents Should Laugh More
As was mentioned earlier, trauma and PTSD are heavy subjects. Many special needs parents with PTSD live in this place day after day and find it hard to laugh. But if the trailer is any indication, Inside Out will make us laugh and learn and find hope. Take a look and see what you think?
So, are you laughing yet? Do you plan on going to the movie? Once you've seen in, stop by and leave a comment. I'd love to hear what you think about it.
Do you like what you see at DifferentDream.com? You can receive more great content by subscribing to the quarterly Different Dream newsletter and signing up for the daily RSS feed delivered to your email inbox. You can sign up for the first in the pop up box and the second at the bottom of this page.
Subscribe for Updates from Jolene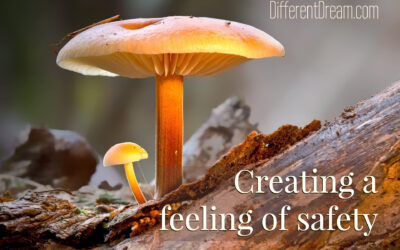 Whether your loved one suffers from trauma or dementia, the best question a caregiver can ask is, "How can I make you feel safe?"
read more