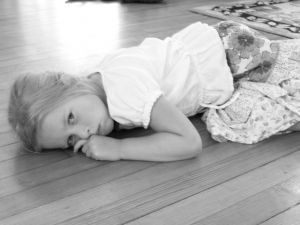 Childhood trauma and PTSD have been in the news frequently of late. That's good news after years of trying to raise awareness about this form of mental illness. For this author, whose book about childhood trauma and PTSD will be released later in 2015, it's good news indeed. It's even better news for parents raising traumatized children. This post highlights four advances in the field that have been in the news during the past several months.
Anxiety Disorders, Childhood Trauma and PTSD
Anxiety disorders are often closely tied to childhood trauma and PTSD. This article at Mom Junction describes 5 types of childhood anxiety. Then, it offers 9 practical ways to deal with anxiety issues in kids. If your child's trauma is manifested by anxiety, you will want to read 5 Types and 9 Ways to Deal with Anxiety in your Kid.
How Teachers Can Help Kids Impacted by Childhood Trauma and PTSD
Next up is a short article at The Atlantic's website. The article suggests five strategies teachers can use to support traumatized children. Why do teachers need to know these strategies? Because, the article says, 1/4 of students have experienced a traumatic event. So you might want to check out How Teachers Help Students Who've Survived Trauma and then pass it on to your child's teacher. Even if your children haven't been traumatized, many of their classmates are.
Childhood Trauma and PTSD Impacts More than One in Four Kids
If you find it hard to believe that 1 in 4 children are impacted by childhood trauma and PTSD, then prepare yourself for an even bigger shock. New research conducted by the Johns Hopkins Bloomberg School of Public Health in Baltimore finds that almost half of children in the United States suffer from traumatic stress. Still skeptical? Then read this Health Day press release to get the whole story.
Preventing Childhood Trauma and PTSD in Medically Fragile Children
And finally, a new program at Children's Hospital of Orange County is being used to prevent or reduce childhood trauma and PTSD in hospitalized children. The hospital has built an Infusionarium. One wall of the Infusionarium, where kids play video games and check their social media accounts while receiving chemo or other infusions, is a huge aquarium. To get the whole story, A Hub for Social Media and Video Games Can Reduce PTSD in Kids Enduring Chemo Treatment, explains the Infusionarium very well.
Other Childhood Trauma and PTSD News?
Have you read other stories about childhood trauma and PTSD lately? Heard about some breakthroughs? Please tell about them in the comment box. Thanks!
Do you like what you see at DifferentDream.com? You can receive more great content by subscribing to the quarterly Different Dream newsletter and signing up for the daily RSS feed delivered to your email inbox. You can sign up for the first in the pop up box and the second at the bottom of this page.