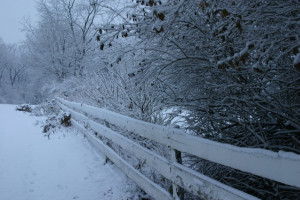 Well, the last two days of EA TEF Awareness Month have arrived. And just in the nick of time Christine Lester managed to bang out a guest post in honor of the occasion. She's been trying to write something since November, but life as the mom of a little boy with EA TEF kept getting in the way.
Why I Almost Missed EA TEF Awareness Month
I've been a bit overwhelmed in my life as lead superhero, advocate, and personal assistant for my child. My intention was to blog all month about everything EA/TEF related. But this year, having EA TEF Awareness Month in January when my child is battling EA TEF complications seems a bit ironic to me. These same January days that we are trying to spread awareness are filled with the obligatory onslaught of yearly appointments and test. Any free time I have is used to hunker down and research new things to hand to the next doctor I see.
GPS Set for Local Children's Hospital
I feel like lately my trusty vehicle's navigation is set on the local children's hospital. Try as I might I can't alter its course.  I can't even assume it's just me, as all my other EA TEF & VACTERL family is doing the exact same thing right now. The onslaught of January appointments has filled nearly every day on our brand new calendar. So much so, it's now trickling into February and March. I pity our referral specialist as I fill her voicemail. When the voicemail box gets filled to capacity, I resort to emailing her. I'm sure she is considering taking a mental health day now.  Ah, a mental health day sure sounds divine. As I'm on the brink of a meltdown, all I can think of is that I have to order checks or I will be unable to pay all these copays!
Seriously, that's how my mind works.
Order checks.
Then have meltdown.
Life in an EA TEF Household
January in any EA TEF household is hectic, including ours. I'm going warp speed through my to-do list and then I see my children trying to thwart my attempts to check some of these items off.  I watch my children gaze out the window willing it to snow. Instead of dreaming of a completed to-do list, they dream of multiple snow days, sledding, snowboarding, snowball fights, snow angels, igloo's and lots and lots of hot chocolate! I even heard a rumbling that they wished we got snowed in!
Forgive me as I place my fingers in my ears and sing "La La La" loudly!
Does Christine lose her mind?
Have a meltdown?
Remember to order the checks?
Ever take her fingers out of her ears?
Tune in tomorrow for the rest of the story…and for the announcement of the winners of the book give away.
In the meantime…

Can You Relate?
Okay parents, can you relate to Christine's experiences over the last few months? (Not just EA TEF parents, but all parents of kids with special needs.)  How often do you feel like you're losing your mind? What do you do to find it again? Leave a comment to show new parents they're in good company!
And come back tomorrow for the rest of Christine's story and to learn who won the book give away in honor of EA TEF Awareness Month.
Do you like what you see at DifferentDream.com? You can receive more great content by subscribing to the quarterly Different Dream newsletter and signing up for the daily RSS feed delivered to your email inbox. You can sign up for the first in the pop up box and the second at the bottom of this page.