DifferentDream.com is building a cadre of guest bloggers who will add their unique perspectives within the special needs community. Scroll down to learn more about the guest bloggers. If you're interested in becoming a guest blogger, contact Jolene for more information.
Meet Scott Newport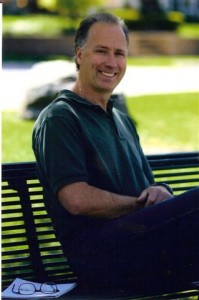 Scott Newport lives in Michigan with his wife, Penni and his three children: Chelsea, Noah, and angel Evan. He's also a carpenter who has a vision for unwanted, damaged wood. His finds are treasures to his soul. Each discovery he makes unfolds into a beautiful piece of furniture for which he finds a home, usually with a child or caregiver of a child with special needs. He writes about the life lessons he learns from his children, especially from Evan who died in November of 2009 after seven years of joyful life. To access all of Scott's guest posts, click on the magnifying glass at the top of the page and type "Scott Newport" in the search box.
Meet Amy Stout
I, Princess Amy, am an ordinary wife, mommy and freelance writer, who, together with my family, is exploring the land of Autism.  I dream of having a spotlessly clean castle but I tend to "nest" and snuggle with my family more than clean (…where is that magic wand anyway???).  I love to travel (in my royal coach, of course) and have a weakness for coffee and coffee houses (book stores too)!!  Most importantly, I love Jesus and want to honor Him with my everything! As a child of the King, there are days when my tiara is missing, dusty, bent out of shape, or crooked, but I will always and forever be HIS TREASURED PRINCESS. You can read more of Amy's writing at her blog, http://.histreasuredprincess.blogspot.com.
Meet Christine Lester
Christine Lester lives in New Jersey with her husband Bill and her 2 children, Billy and Alyssa. She's an artist and painter who gave up working when her first child was born with a complicated series of birth defects referred to as VACTERL Syndrome, including Tracheo-Esophageal Fistula (EA/TEF), and a dozen other medical complications. For more information on EA/TEF please visit http://bridgingthegapofea-tef.com where Christine writes about her struggles of being a parent of a child with multiple birth defects with faith and humor. She is currently working on a book called No Capes Required. It follows the life of her son and her family's journey living with a superhero with EA/TEF.
Meet Kathy Guzzo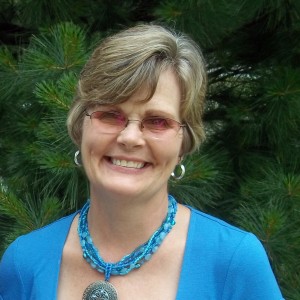 Kathy Guzzo and her husband live in Northern Illinois and have 4 adult children of whom they are extremely proud.  She has a heart to minister to those in need of encouragement. Several years ago while her son was in the Marines she began a support group for women with loved ones in the military. Ten years ago her seventeen-year-old daughter was diagnosed with lupus and Epstein Barr Replication. Another daughter began struggling with depression and OCD in her mid-twenties. Kathy has learned that the role of a parent changes immensely as a chronically ill child becomes an adult. Having been diagnosed herself with Fibromyalgia and Sjogren's Syndrome, Kathy understands the need for her adult daughters to be able to make their own decisions regarding their health, but the nurturer in her sometimes has a hard time letting go. She desires direct those with loved ones in the military as well as parents with adult chronically ill children to the peace and hope that God has abundantly available for them.
Meet Ellen Stumbo
Ellen is a wife, mother, special needs advocate, adoption advocate, freelance writer, and dreamer. Her husband is a Senior Pastor at Orchard View Alliance Church where he gets to preach, lead worship, and care for people. Her 3 little girls share a Rapunzel- themed room and are heard around the house singing songs, dancing, and using Nina's walker as a form of transportation that involves riding rather than walking. Ellen has written for MomSense Magazine, Thriving Families, The Bridge, and she is a contributor to the book Gifts 2: How People With Down Syndrome Enrich the World. Ellen also blogs about writing and her family at www.EllenStumbo.com.
Meet Rebekah Benimoff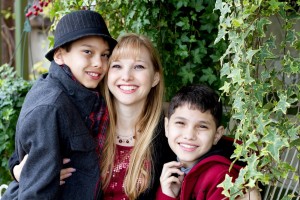 Rebekah is mom to two precious boys; Tyler, who has juvenile diabetes, celiac disease, and an auditory processing disorder, and Blaine, who deals with a multitude of sensory issues that make up SPD- sensory processing disorder. She's also caregiver to her husband, a wounded veteran who has PTSD. The last few years have been a journey towards learning how best to care for her very special family's many needs. She often speaks to wives who are caregivers to wounded veterans and writes in partnership with www.faithdeployed.com and www.ladiesbydesign.com. Her personal blog is: http://justmemama.blogspot.com/
Her mission: to help families embrace the grieving process, and find hope as they heal.
Her motto:  prayer, prayer, and more prayer!
Her ministry: to share the hope she has in Jesus, her healer and sanity on the difficult days.
He is her strength daily as she cares for three specially wrapped gifts: her family.
Meet Rudy and Rachel Cordeiro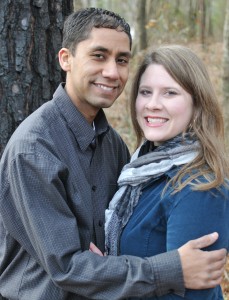 Rudy teaches music and Bible at the Christian school ministry of his church. He's also church orchestra director. Rachel loves being Rudy's wife and considers it a privilege to be a stay at home mom to their three beautiful children—Camelia, Lucas, and Sophia. Rudy and Rachel enjoy serving together in a variety of ways through the music ministry in their church, including the opportunity to play piano duets and sing.
Another large part of who they are involves that of raising their oldest daughter, who is visually impaired, along with developmental delays (a result of her extreme premature birth). They are humbled that the Lord saw fit to entrust her to their care and seek to praise Him for the abundant grace and love which He continues to extend to each of them throughout the journey of their life. You can follow their journey at www.thisjourneyourlife.com.
Meet Becky Hallberg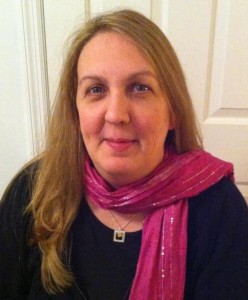 Becky is married with 3 wonderful children. She is mom to a special needs child, and homeschools the children. She juggles the demands of schedules, therapies, activities, and daily life. She's actively involved on the worship team at her church, and serves on an administrative committee. She enjoys writing, knitting, coffee with friends, and dates with her husband.  She's learning the importance of caring for herself in order to be a better care-giver for her children. you can find Becky at rebekahmhallberg.com where she writes about special needs, intentionally choosing joy, and offers encouragement to think and live "outside the box".
Meet Liz Matheis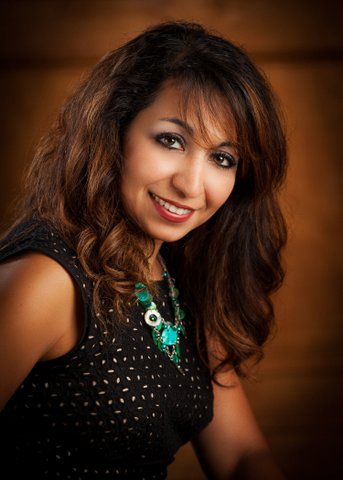 Dr. Liz Matheis is a clinical psychologist and school psychologist in Parsippany, NJ. She offers support, assessments, and advocacy for children who are managing Autism Spectrum Disorders, ADHD, learning disabilities, and behavioral difficulties, as well as their families. She is also a contributor to several popular magazines. Visit www.psychedconsult.com for more information.
Meet Stephanie Husted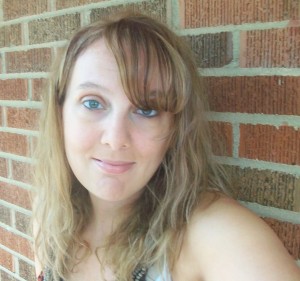 Stephanie lives in Michigan with her husband, and two sons, the youngest of whom was diagnosed with HLHS and Kabuki Syndrome. She is currently a pursuing a degree in the field of occupational therapy. Learn more about her family at her blog, With a Hopeful Heart at www.braedensheartjourney.blogspot.com.
Meet Kimberly Drew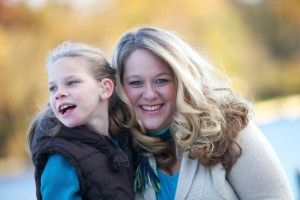 Kimberly grew up and went to college in the small town of Upland, IN. She graduated from Taylor University with a degree in Elementary Education in 2002. While at TU, she married her college sweetheart and so began their adventure! Ryan and Kimberly have three amazing kids on earth (Abigail, Jayden, and Cooper), and a baby boy waiting for them in heaven. Their daughter Abigail (Abbey) has multiple disabilities including cerebral palsy, a seizure disorder, hearing loss, microcephaly, and oral dysphagia. She is the inspiration behind Kimberly's  desire to write. In addition to being a stay at home mom, Kimberly has been serving alongside her husband in full time youth ministry for almost fourteen years. She enjoys working with the senior high girls, scrapbooking, reading, and music. You can visit Kimberly at her website, Promises and Perspective.
Meet Sylvia Phillips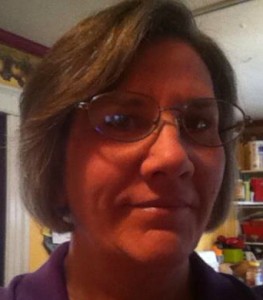 Sylvia is an over fifty Jesus-following wife to one long-suffering husband, mom to nine awesome children, and grandma to one terrific grandson. She's been a homeschooling and home birthing family since way back in the early 80's! She blog about life, unschooling my three children who are still at home, and coping with the challenges of my daughter Bethany's brain cancer, autism, TBI, stroke, and severe epilepsy. Sylvia says every day is a lesson in patience, unconditional love, faith, and reliance on God. You can read more about Sylvia and her family at Living and Learning with our New Normal.
Meet Jared Buckley
Jared is empowering families with special gifts from God through writing, coaching, and speaking. The past 7 years, Jared has been in full time ministry and the past two, the Lead Pastor in Utah. But the Buckley's special gift from God a few years ago, Fayth who was born with Down syndrome, started to reshape his passion towards special families. While Jared focuses on many aspects of special families, he has one unique conviction—empowering special dads. This conviction led him to release his promise letter to Fayth in a powerful ebook, A Special Dad's Promise. Grab a free copy when you sign-up for email updates at his website. Visit Jared at Building SPECIAL Families. You can also find him on Twitter, Facebook, or Google+.
Meet Maggie Gale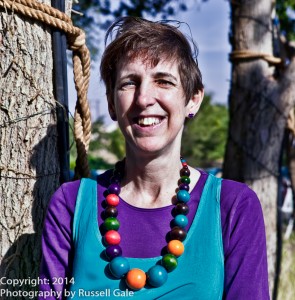 Maggie is British, but currently lives with her family in the Middle East where she is an art teacher.  She is wife to Russell, and mother to Phoebe and Lois.  She has spent many years in Africa, and it was there that T.O.F baby Lois was born.  Many life lessons were learnt through the experience of bringing up Lois in a beautiful but often challenging environment.  Over the past few years, she feels she has "come up for air" and rediscovered some balance in life.  However, she is vividly aware of the path others are still treading.  Therefore, she longs to encourage others through the challenging circumstances of raising chronically ill children.  To this end, she has written and illustrated My Family and T.O.F. available at lulu.com.
Meet Sarah Broady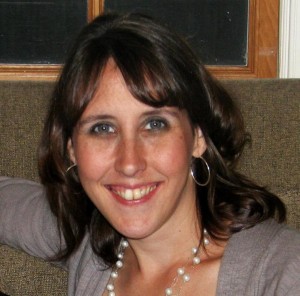 Sarah Broady and her husband have three boys. Their second son is autistic. Sarah is an autism advocate and has spoken to state capitol committees to secure better services on behalf of families living with autism. Her greatest joy comes in being an encouragement to other parents who are walking the same road she is walking. She is a writer and blogs about their life raising a son with autism as they hope and delight in God at Hope in Autism. Sarah writes for Not Alone Special Needs Parenting and leads one of their encouragement groups. She is also writing a book that gives hope in Jesus on the special needs path. She speaks at Christian-related special needs events to reach parents on a more personal level. You can contact Sarah through her blog or by email at sarah@spacelots.com.
Meet Sarah Gray
Sarah Gray lives in Atlanta with her dog, Max. She's also a crafter, an avid DIYer, and a lover of all forms of self expression and creativity. The inspiration for her writing is drawn from the long brave battle her 14-year-old cousin fought with a rare illness which eventually led to his passing. Shining a light on every individual's innate talents and gifts is what motivates her to keep writing.
Meet Brittany Miller
Brittany Miller is a busy, active, stay at home mother from Mesa, Arizona. She has a passion for writing, reading, running, creating memories, planning parties, organizing homes, hosting play dates; basically anything that involves creating joy for her 3 little girls. Balancing the role as special needs mom verses typical mom is a passion she takes seriously, determined to keep the Miller clan as happy and "normal" as possible despite her youngest daughter's medical issues and disabilities. Brittany loves learning from other special needs mothers, and helping fellow special needs mothers learn to advocate for their children. She cherishes her role as mother, and is happy to be where she is today. " Come What May" are her words to live by. Brittany is very excited to guest blog and share what she has learned on a Different Dream. You can read more about or my writing at www.brookiethebrave.com.
Meet Sheri Dacon
Sheri is a wife and mother of four, including a son with autism. When she isn't driving kids around or doing laundry, she spends her time working as a Kindermusik educator and professional pianist. Her passion is helping others–especially special needs parents–find fulfillment, contentment and joy in everyday life. You can visit Sheri's blog at www.sheridacon.com, or find her on Twitter, Facebook or Pinterest.