When Special Needs Parenting Guilt Tries to Steal Your Joy
When special needs parenting guilt tries to steal your joy, how do you react? New guest blogger Lisa Brown is here with a story of what her teenage son has been teaching her about how to answer that question.
I pushed for more until my son finally pushed back.
Over the years, I have often wondered if other parents raising a child with a disability battle guilt like I do. I find that when it comes to setting expectations for my son, it subsequently leads to questioning myself with: just how much is enough . . . or too little? Throw in the stress of balancing everything in life between work, countless doctor appointments, therapies, IEP meetings, prescriptions, surgeries, & hospitalizations (whether planned or completely unexpected).
Expectations can be a slippery slope. Both parents have to compromise when goal-setting for their child. One parent pushes too hard in certain situations while the other seems lenient, and vice versa as they change.
Where's the balance? Am I a bad parent for expecting too much, or for not expecting enough? My brain tells me one thing: we need to push so that they meet their fullest potential, even when it's hard. The responsibility is on our shoulders. Yet, in some situations my heart tells me I am asking too much, and I don't want to push him to a breaking point where he is miserable.
Last year when my son started high school, we knew it would be a challenging year. He had been in all mainstream classes throughout elementary, under special education qualifications for Other Health Impairments: Apert Syndrome, ADHD, and learning disabilities. (You can read more about our family and our journey here.) He had all the accommodations in place, but into the second six weeks he complained of how hard everything was and would say "I can't do it."
When I hear those words, my go-to fix-it is to tackle it with relentless encouragement, accompanied with the phrase, "Yes, it's hard but you have to try."
His teenage rebuttal was, "You don't understand. You're not the one dealing with it."
For the record, the fact that he was 15 loomed in my head. Was this just an attitude because he is 15? Was it just because this was the first year of high school, and he was dealing with adjustment? Is it really time to change his placement in classes? He had some good knowledge, so what if we made the wrong choice, all because he was being a little oppositional?
By the end of the second six weeks, an unexpected medical event happened, and he had his first clonic-tonic seizure in the car after I had picked him up from school at dismissal. After a three-day stay at the hospital, a previous MRI showed scarring tissue on his brain from one of his numerous surgeries, so he started seizure medication. This was a curveball we didn't expect.
After everything settled down, we met with the school and decided that his two core classes, Algebra and ELA, were too fast-paced for him to keep up, even with accommodations in place. After my husband and I had long discussions and agreed that he needed more help, he began Resource classes for the two subjects. I am happy to say that things improved.
It's easy to get wrapped up in trying to look ahead when thinking of your child's future. Are we doing enough? Getting enough therapies? What if I miss something? What will his/her life look like in 3 days, 3 months, or 3 years?
There's nothing wrong with looking toward the big picture so you can set goals for your child. But what I found calming and reassuring was to reflect. I took note of the little accomplishments, which were truly monumental, and the hard times that God led us through. I allowed myself to celebrate them without feeling like I was being complacent. Re-evaluating and accepting the fact that goals may have to change can be a reprieve for the whole family. Expectations may change from currently working on, to this year, to . . . not yet, or maybe, not ever—let's shift our focus to a different goal.
Our children encompass resilience. We can learn from them just as much as they learn from us.
When special needs parenting guilt tries to steal your joy, the struggle can be consuming.
But the battle isn't ours.
Releasing control at the feet of Jesus and trusting His will can be freeing. Proverbs 3:5-6 (ESV) can help you do so.
Trust in the Lord with all your heart,
and do not lean on your understanding.
In all your ways acknowledge him,
and he will make straight your paths.
Give yourself some grace, Mamma.
Give yourself some grace, Dad.
Give your child some grace, too.
Don't let self-blame or guilt steal your joy. Instead . . .
Rejoice always, pray without ceasing,
give thanks in all circumstances;
for this is the will of God in Christ Jesus for you.
I Thessalonians 5:16-18 (ESV)
I believe that we are the lucky ones by getting a peek at God's unconditional love so that we can share it with the world. When special needs parenting guilt tries to steal your joy, celebrate those baby steps. If I completed a marathon, I know I certainly would!
Do you like what you see at DifferentDream.com? You can receive more great content by subscribing to the monthly Different Dream newsletter and signing up for the daily RSS feed delivered to your email.
Photo by Max Bender on Unsplash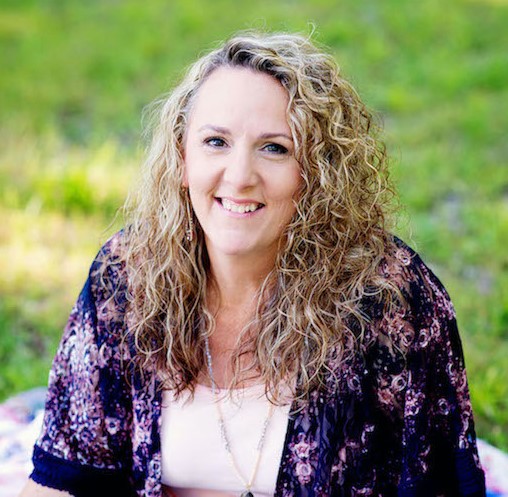 Lisa D. Brown, author of Changing Faces – A Journey of Hope and Perseverance, is a native of Texas, where she lives with her husband, two sons, three dogs, and ten chickens. She taught elementary special education for sixteen years and now works part time in accounting. Lisa began blogging to share progress with family and friends after her oldest son's multiple surgeries. She extended her writing focus to encourage and inspire other families raising children with disabilities. Besides writing, Lisa serves as a ladies' ministry leader and disciple maker in her church. She enjoys reading, gardening, crocheting, and watching true crime docuseries.  
Subscribe for Updates from Jolene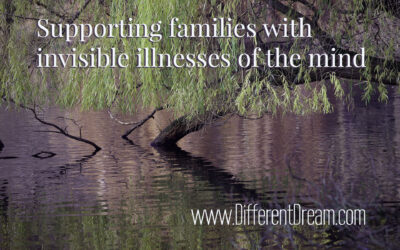 Christians parenting the mentally ill need other believers to support them. Lisa Pelissier introduces a new blog to support such families.
read more