Milestones, Transitions and Rites of Passage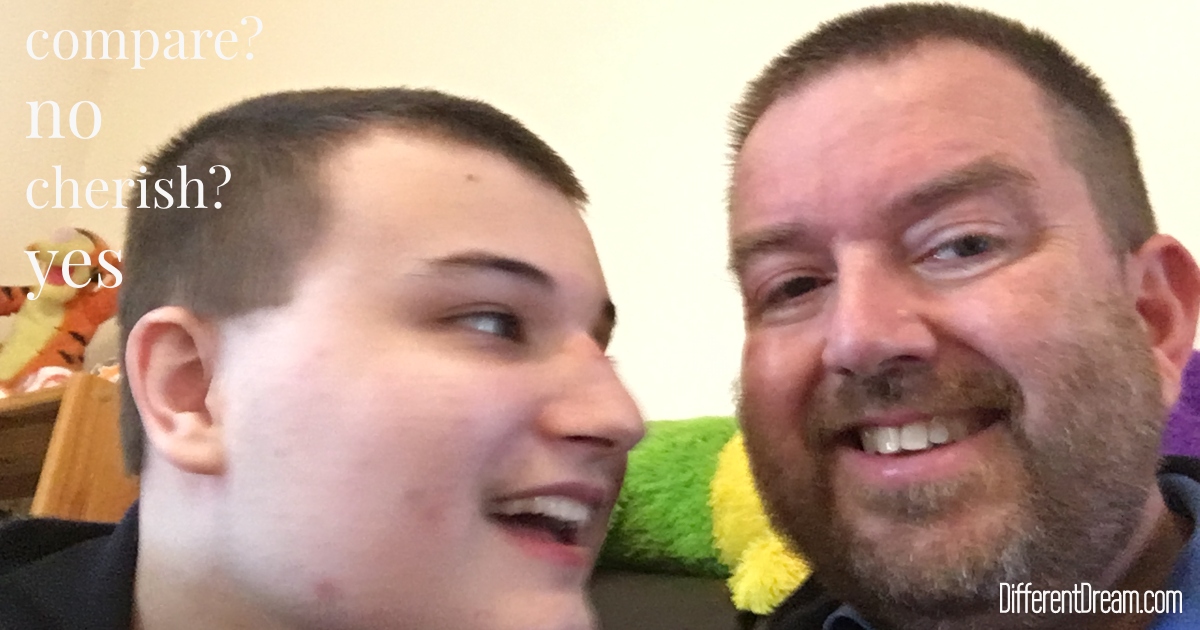 Milestones, transitions and rites of passage are events parents anticipate and cherish. In this pst guest blogger Mark Arnold describes how he reframes those events as he and his wife parent their son who lives with additional needs.
 Milestones, transitions and rites of passage are part of every childhood and adolescence. Many of these events can be fraught for all families. For families of children with special needs they can also be a time of significant worry and sadness. We make unhealthy comparisons and are thrown into a cycle of grief as our children are shown to be different from what society understands as normal.
My own son was 18 last summer. Because of his various additional needs, his path of was never going to be the one of a typical 18-year-old. I have long understood this and love him for who he is. Even so, last August was hard. There was news coverage of 18-year-olds jumping excitedly in the air, celebrating their end of school exam results, and looking forward to heading to University. I realized that in a different world, my son might have been one of them. 
Did he mind not having any exam results? No, he has no concept of them. I was the one who was briefly but significantly affected. I was the one who temporarily felt a profound sense of loss.I realized what unhealthy comparison was once again doing to me and I chose to stop.
 A few moments later my sons' laughter filled the room, and the cloud was lifted. I didn't need to make comparisons. I could celebrate my son for who he is.
For all he brings to us.
For all we have learned by him being a part of our family.
For all that is different and better about us because of him. 
He doesn't need a piece of paper to earn our love. He has it unconditionally. He has his own personal milestones, transitions and rites of passage on his own life journey. We're right alongside him, helping him through them, celebrating them with him when they come along.
There's a well-known TV ad in the United Kingdom–I live across the pond–where an opera singer uses the catchphrase Go Compare! When the ad comes on, I look at my son and smile. Whatever your reason for reading this post, maybe as a family member, a friend, a church children's or youth team member, or a church leader, you can learn to smile too. You can go cherish the kids with additional needs in your world instead of go compare.
Do you like what you see at DifferentDream.com? You can receive more great content by subscribing to the monthly Different Dream newsletter and signing up for the daily RSS feed delivered to your email inbox. You can sign up for the first in the pop up box and the second at the bottom of this page.
Mark Arnold is the Additional Needs Ministry Director at Urban Saints, a leading national Christian children's and youth organization. He is co-founder of the Additional Needs Alliance, a national and international advocate for children and young people with additional needs or disabilities. Mark is a Churches for All and Living Fully Network partner, a member of the Council for Disabled Children and the European Disability Network. He writes an additional needs column for Premier Youth and Children's Work (YCW) magazine and blogs at The Additional Needs Blogfather. He is father to James, who has autism spectrum condition, associated learning disability, and epilepsy. To find out more about how Mark's work can help you, contact him at: marnold@urbansaints.org or @Mark_J_Arnold.
Subscribe for Updates from Jolene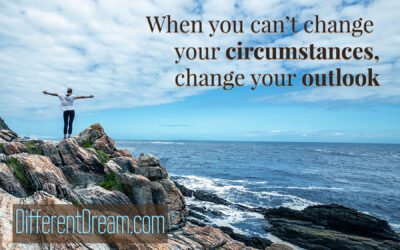 Guest blogger Sandy Ramsey-Trayvick explains that mindset does matter in living a life of joy as a special needs parent.
read more