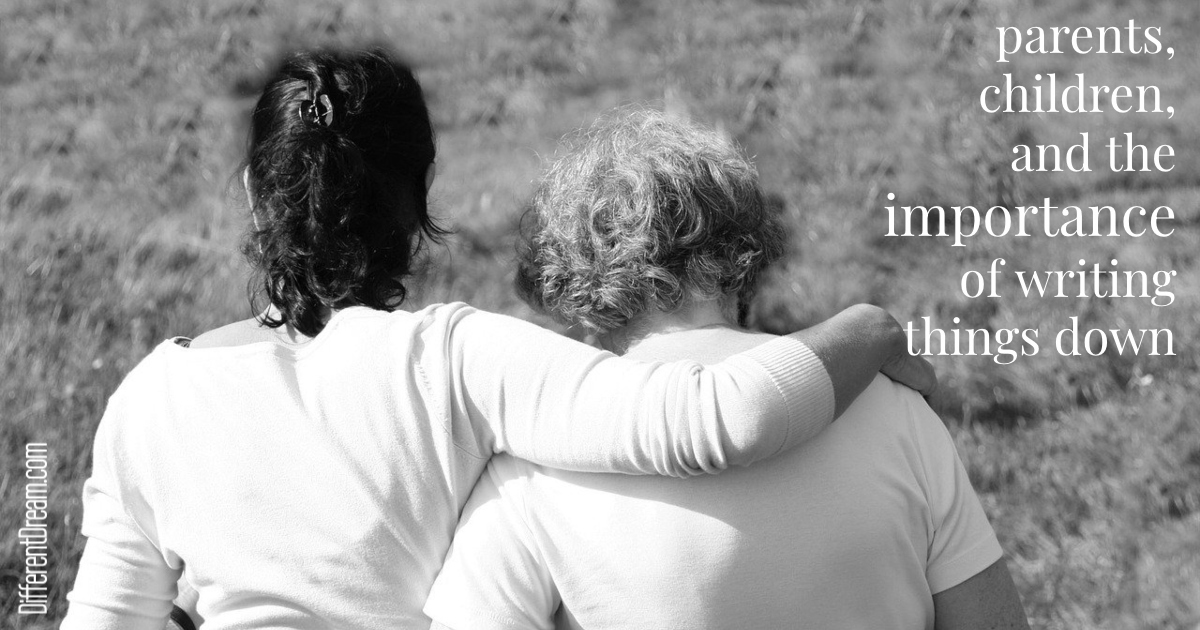 "Write everything down," my adult daughter said.
I stared at her, equally amazed by her wisdom and my epic fail to practice what I've been preaching for more than a decade. When I spoke at special needs and disability conferences–pre-pandemic of course–parents would ask how to be effective advocates for their kids. My top 3 tidbits of advice were always:
Let people in.
Don't take no for an answer.
Write everything down.
How had I forgotten my own best advice this spring while advocating on my mother's behalf? I'm blaming my oversight partly on the pandemic (it's about time it was good for something), and partly on my inability to see that effective special needs advocacy practices are equally effective while advocating for the elderly.
I tore myself away from staring in amazement at my daughter–when did she become so wise?– and went into my office where I began to write everything down as she had advised. That was about 2 weeks after Mom's health issues began, and the timeline of events was still clear in my mind. At the time this post was written, the timeline had stretched to 4 weeks and counting. If my daughter hadn't said to write everything down when she did, the increasing number of events would have become muddled and my recording of them inaccurate. Not good.
Because effective special needs advocacy practices can be applied effectively during elder care advocacy, and vice versa, let's see how the other two tidbits of advice can work for both populations.
To read the rest of Write Everything Down, visit the Hope Anew blog.
Do you like what you see at DifferentDream.com? You can receive more great content by subscribing to the monthly Different Dream newsletter and signing up for the daily RSS feed delivered to your email.
Subscribe for Updates from Jolene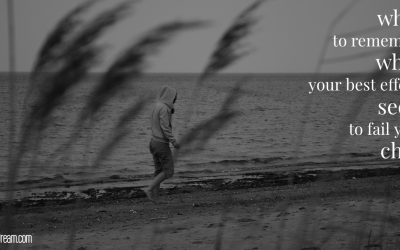 Guest blogger Catherine Boyle encourages parents to stay strong when they find their advocacy efforts fall short.
read more