Making Every Day a Great Mother's Day, Part 1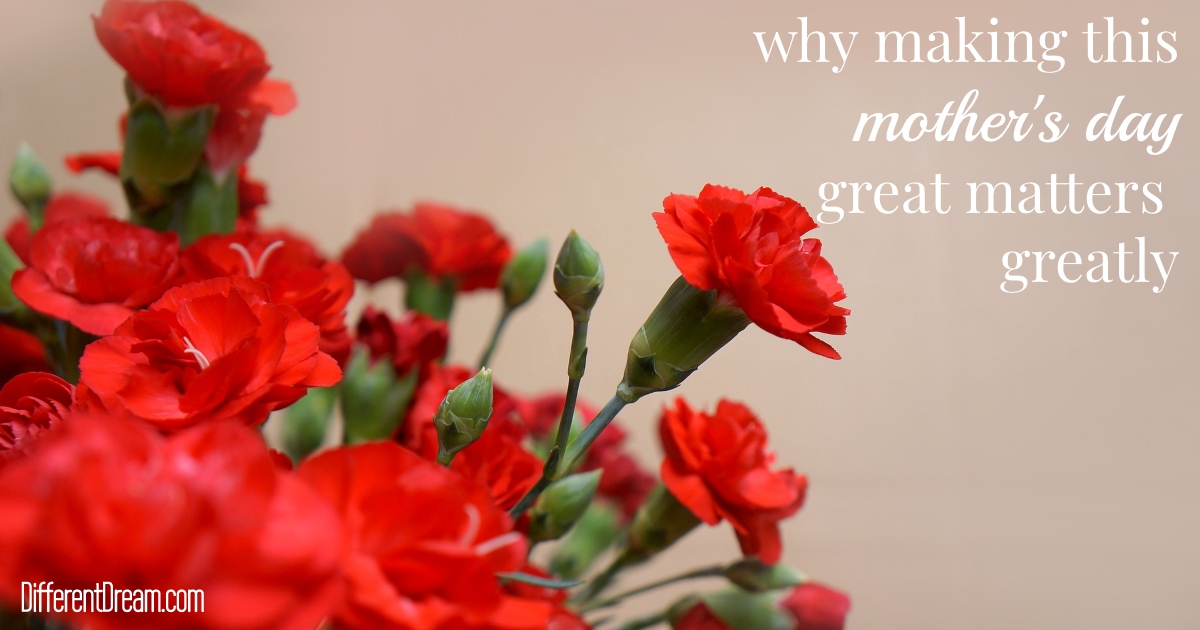 Making every day a great Mother's Day seems like a long reach for many parents raising kids with special needs and disabilities. For guest blogger Heather Johnson, it's a perspective born of loss, grief and love. In today's post, she tells the origin story of her perspective. Next week, she'll be back with tips for making every day a great Mother's Day at your house.
I called my mom on Mother's Day morning, 2002. She thanked me for sending her favorite flowers—red carnations. We chatted excitedly about her upcoming move from Ohio to Wisconsin. In just a few short weeks, she would be within five minutes of our family. We hadn't been closer than a whole day's drive for 45 years. Soon, she'd be able to walk with her grandkids, whom she'd only seen a handful of times, to the park across the street from her house. She'd push them on swings and scoop them up in her arms at the end of the slide.
A whole new chapter of life was about to begin for my mom and me. We needed that. She worked her tail off raising us three kids. Now I was up to my neck and beyond trying to raise our three, all adopted from Russia with a myriad of disabilities stemming from fetal exposure to alcohol (FASD). After so many losses in both our lives, we were looking for some close-by comfort and support from each other.
Before saying goodbye, Mom thanked me again for the carnations and added her often repeated philosophy—"Flowers should be for the living, not for the dead." We laughed, said "I love you!" and hung up.
The next morning, I received a call. Mom was dead. Heart attack.
Turns out, our dreams didn't turn out. She never moved to Wisconsin.
Our youngest of three was three when Mom died. I had significant needs at the time. Being a mom is hard. Add to that mothering kids with special needs. Add to that mothering three kids with special needs.
Are you a mother who suffers from exhaustion? Are you grieving never-ending losses—dying dreams needing to be replanted with different dreams? Are you depressed or anxious? I get that. My kids are grown up, but they will never grow out of their special needs. It's essential for moms like us to attend to our own needs in order to attend to those of our kids. Here's an illustration:
Every time I fly, the flight attendant gives specific instructions about oxygen masks. "Place your own mask on before helping your child." Why? Because if parents pass out from lack of oxygen, they won't be able to care for their children. The same is true with special needs parenting. If we don't take care of ourselves first, we run the risk of burnout and becoming unable to care optimally for our kids with disabilities. We need our own on-going "oxygen masks" so we can care for our kids on this long-haul journey of special needs. That's why I'll return next week to talk about some of the oxygen masks that I use to honor my mother by making every day a great Mother's Day for myself and my family.
Do you like what you see at DifferentDream.com? You can receive more great content by subscribing to the monthly Different Dream newsletter and signing up for the daily RSS feed delivered to your email.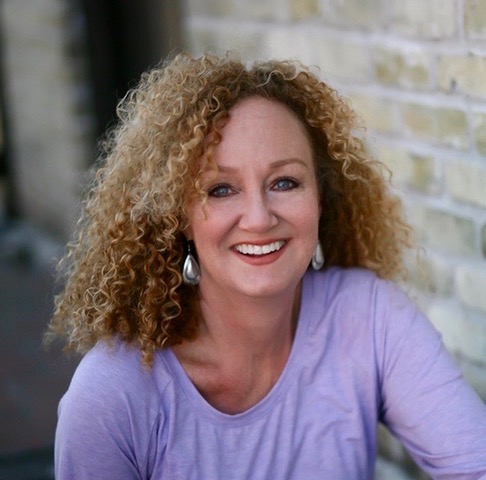 Heather MacLaren Johnson and her husband have three kids, all five and under when adopted from Russia. Now 29, 27, and 22, all need regular help with their multiple, permanent, invisible disabilities stemming from prenatal exposure to alcohol (FASD).
Heather has B.S. in Education and a doctorate in Clinical Psychology. She is the author of Grace, Truth, & Time: Facilitating Small Groups That Thrive and has published personal essays in The Wonder Years: 40 Women Over 40 on Aging, Faith, Beauty, and Strength (Kregel Publications) and Your Story Matters: Finding, Writing, and Living the Truth of Your Life (NavPress). She's writing a memoir about her family's journey through hidden disabilities and mental illness to encourage others to greater intimacy with God and each other through times of desolation and lament.
Heather and her husband of 27 years live with two horses, two dogs, two barn cats, and a bunch of silk plants she just dusts. Heather writes and photographs at www.truelifewithgod.com.
Subscribe for Updates from Jolene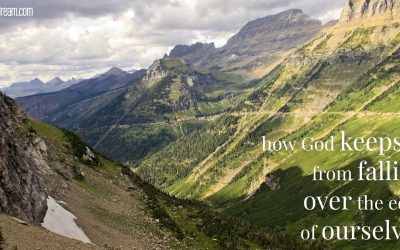 3 verses to keep caregivers from falling over the edge of themselves to when the mountain of special needs parenting is steep and narrow.
read more