Learning to Embrace a Special Life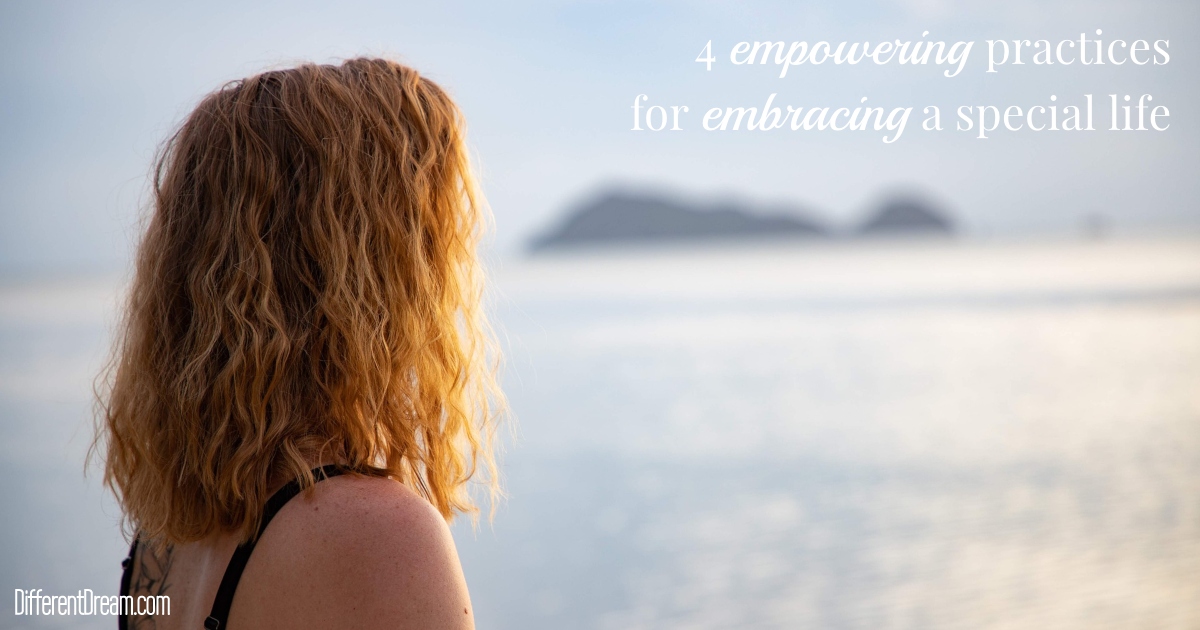 Learning to embrace a special life as the parent of a child with a disability is a journey. New guest blogger, Kristin Faith Evans, describes the spiritual crisis that brought her to acceptance and shares 4 practices that bring her joy and peace.
Beginning My Unexpected Journey
As long as I could remember, I had believed in God and trusted Him. Nothing could shake my faith—or so I believed. We thought we had it all. My husband, Todd, was in his third year of serving as the Director of Youth Ministries, our son's health and developmental progress were stabilizing with his extremely rare genetic disorder, and we had just discovered that I was pregnant with our second child. We felt so blessed by God. Then, I would begin a journey that took me through a nightmare pregnancy and delivery; learning that our daughter, Bethany Grace, had sporadically developed a more-severe genetic disorder called Cri du Chat Syndrome; three months in the NICU; the continual battle to save both of our children's lives; then my dark crisis of faith and long war with severe depression and anxiety.
Obsessing with Finding Answers
Shortly after Bethany Grace's homecoming from the NICU, I become overwhelmed by the stress, anxiety, grief, and guilt. I spiraled into a deep pit of depression and began to walk through a dark, terrifying wilderness of spiritual anguish. Doubt. Anger. Disillusionment. My life-long faith that I had naively believed was unshakable had easily shattered. I was desperate to understand and find answers that made sense to me. How could God be sovereign and benevolent, and at the same time allow my daughter and son to suffer like this? Why is he letting all this happen to our family?
The more I questioned, the further I distanced myself from God, and the more powerful the grip of depression grew. "But I trust in you, O Lord; I say, 'You are my God'" (Psalms 31:14, ESV). I could no longer bring myself to utter this prayer. I found myself not even wanting to go to church anymore.
Discovering What Faith Is to Me
Sitting on my therapist's couch, her questions helped me realize that I had a choice to make. I could continue to fight reality and be angry with God, trudging on through each day miserable; or I could release the need to find answers or understand. Two days later, I found myself hiking through the woods where I came upon a shimmering lake. The colors reflecting off the boulders created a magnificent scene. How could God create something so good and beautiful but allow darkness and pain? Then it hit me—Is this what faith is? I don't understand how God could be good and have allowed our family to endure all of this suffering, but I let go of the need to know. I embrace the mystery of faith. "I trust you, God." I finally began to understand and discover deep meaning and purpose in my life. I began Learning to embrace a special life, to be free to sing a new and joyful song throughout my days. Now, I am not saying that when I grew in my trust in God that my depression resolved on its own. I still had to work very hard in therapy. But letting go of the need for answers freed my soul and lightened my heart which helped me in my recovery from depression. I also began to depend on God on my journey to wholeness and healing.
So, how does learning to embrace a special life cultivate joy each day?
I have found that sometimes experiencing joy takes making a choice, despite how difficult and painful my circumstances are that day. These four practices have helped me live in a more joyful mood throughout most days:
Living in gratitude for each new day (even if I can only find one thing to be thankful for)
Trusting God's good promises to me in Scripture
Remembering all the times that God has helped my family and blessed us
Fully enjoying the little moments
I hope that you, too, are learning to embrace a special life in deeper ways and find joy on your unique journey.
Do you like what you see at DifferentDream.com? You can receive more great content by subscribing to the monthly Different Dream newsletter and signing up for the daily RSS feed delivered to your email inbox. You can sign up for the first in the pop up box and the second at the bottom of this page.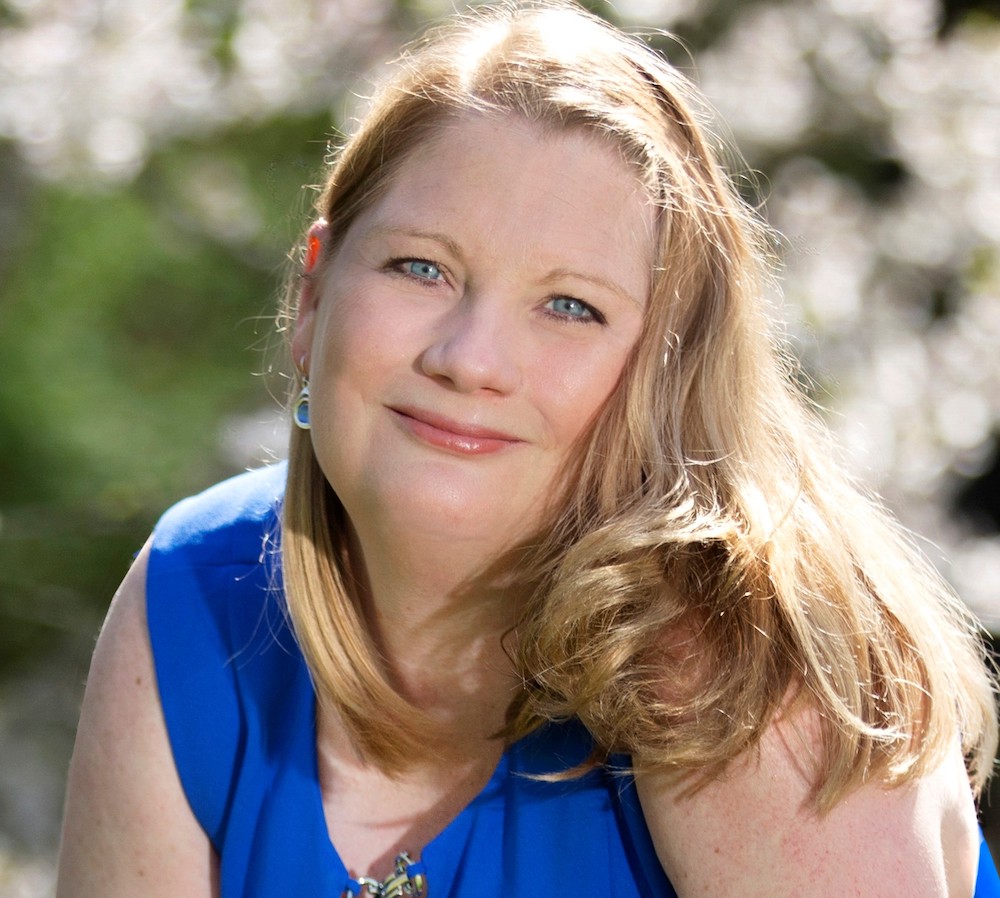 Kristin lives with her husband, Todd, and their two children in the Nashville, TN area. As an author and mental health therapist, her greatest passion is walking with others on their journey to deeper emotional, psychological, and spiritual wholeness. As both her children have rare genetic disorders, Kristin especially loves supporting other parents of children with special needs. She hopes that you may find encouragement and support through her two websites and blogs, www.KristinFaithEvans.com and www.SpecialNeedsMomsBlog.com.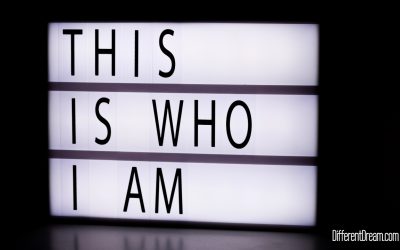 Who do you say Jesus is? Seems like an easy question at first glance. Guest blogger Sandy Ramsey-Trayvick found assurance when Jesus showed her who He is while her son with special needs dealt with major medical challenges. In Mark 8:27- 29, we find Jesus questioning...
read more