Friend in Me for Kids with Disabilities
Friend in Me is a website that encourages friendships between kids with disabilities and neurotypical peers. It's the brainchild of Julia and her brother Troy. In this guest post, Julia explains how Friend in Me came into being and how kids can join the fun.
My brother Troy is one of my best friends. He keeps me company when I am stressing over homework and tells me a cow knock-knock joke whenever I seem sad. Even though he is so funny and sweet, it's been challenging for him to find friends at school. Troy has a diagnosis of autism, so he has a hard time making conversation and socializing with his peers.
Inspired by my brother, I started Friend in Me, a free online social group that connects kids with disabilities between the ages of 8 and 18 with neurotypical student volunteers through fun online games and conversation. Three Zooms are offered on a weekly basis. On these Zooms, buddies, who are paired up in advance, go into individual breakout rooms where they have one-one-one conversations and play games like Minecraft, Connect 4, Roblox, hangman, tic tac toe, and checkers. We try to pair the same buddies together every week if they are a good fit, so individuals have a chance to develop lasting friendships. The program now includes around 200 participants and volunteers and is expanding to other parts of the country, including cities like Chicago and Boston.
Many parents have told me that Friend in Me has given their children a new source of friendship and a chance to practice their social and communication skills. One of the first participants who joined Friend in Me has found many friends through the program. He and one of his buddies have become super close, and they now facetime and text each other all the time even outside of Friend in Me sessions. Friend in Me has also been a positive and eye-opening experience for student volunteers. When my close friend first joined Friend in Me, she was nervous that the conversation would be awkward and not flow well, but she soon realized how much she and her buddy had in common. My friend now insists on doing every Zoom. My favorite part about Friend in Me, however, is the lasting friendships that have developed because of it. I have been with my buddy since the very beginning, and she and I are really good friends now. We will just talk and laugh about the most random things.
Even though we do not all live near each other, Friend in Me gives kids an opportunity to connect with people they would not have otherwise met and develop friendships with them through similar interests or fun activities.
If anyone is interested in joining Friend in Me, either as a participant or a volunteer, please contact info@friendinmegroup.org. For more information about Friend in Me, feel free to visit our website located at friendinmegroup.org.
Do you like what you see at DifferentDream.com? You can receive more great content by subscribing to the monthly Different Dream newsletter and signing up for the daily RSS feed delivered to your email.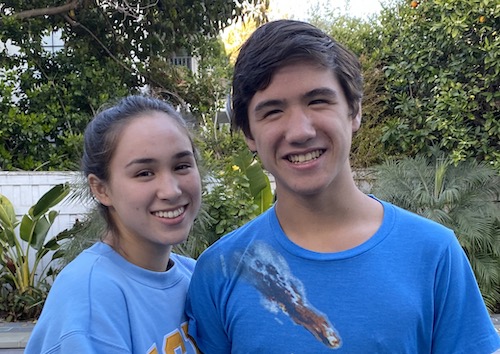 Julia Sansing is a junior in high school living in Santa Monica, California. She founded Friend in Me during the pandemic in the summer of 2020 to help her brother and other kids like him find social connections with neurotypical peers. Julia is currently focused on expanding Friend in Me nationwide. Julia truly believes that if she can reach enough kids that she can begin to change the way that kids with disabilities are viewed by other kids and even by themselves.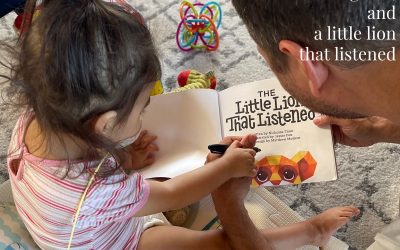 Author Nicholas Tana tells readers about the little girl behind his new children's book, The Little Lion that Listened.
read more