Consider, Respect, and Honor: 3 Words for 2 Parents with 1 Goal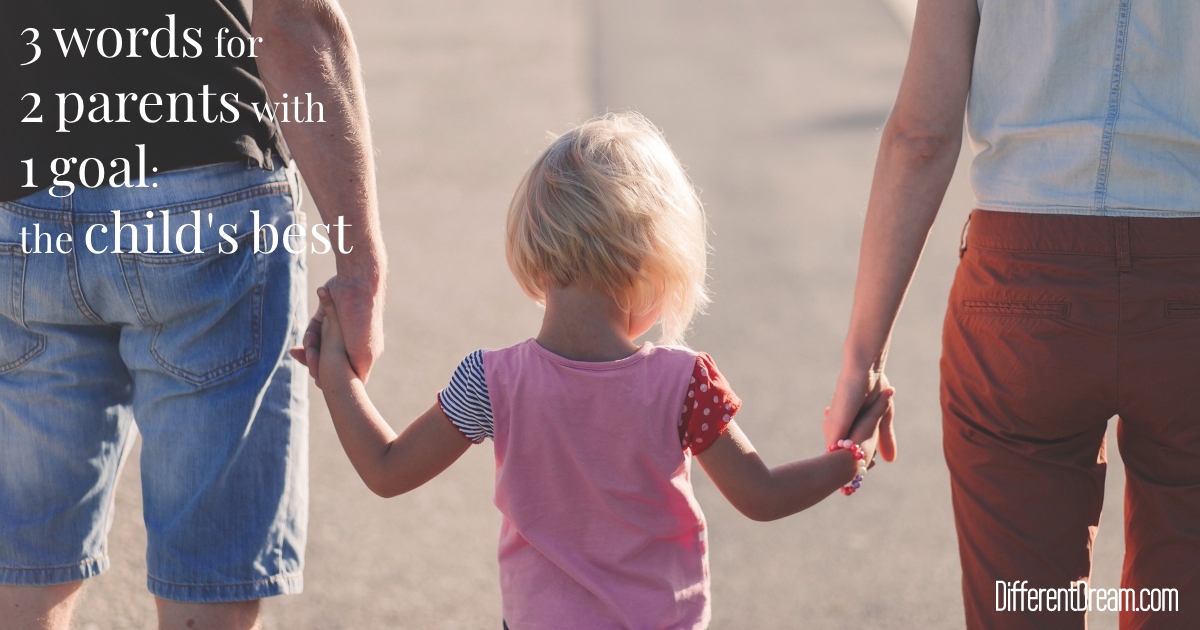 Consider, respect, and honor. Guest bloggers Tom and Julie Meekins believe these 3 words are foundational as 2 parents who have 1 goal of doing what's best for their daughter with special needs. In today's post, they explain how you can use them, too.
Making medical, therapy, social, and educational decisions for a child with challenges is daunting for moms and dads who are co-parenting them. When you add to the mix 2 parents with different ways of looking at life, processing information, coming to and implementing a decision, the task can be difficult. We encourage you to take into account 3 things as you interact with your child's other parent: consider, respect, and honor.
Consider the viewpoint of the other parent. In most cases each parent wants what is best for the child. Therefore, it's important to ask them what they think and how they feel. They may process the information and how it will impact all the rest of life differently than you. They may be quick to make decisions and be ready to act almost immediately. You may want to roll it around in your mind longer. You may want to factor in a bigger picture; or maybe you are the one who is itching to act and you feel held back. This can be frustrating. For example, in most cases Julie was often ready to jump on a plan before giving Tom the chance to express his concerns. It was important to Tom that he have a chance to look at the idea from every angle–financial, practical, spiritual, timing, and its impact on the family. Julie learned to give Tom the time to process and share his thoughts. Often, he came up with ideas that Julie never thought of and that were important for the situation.
Respect the co-parent's feelings and methods. Remember to interact with grace and validate their ideas and feelings even when you don't agree. Be a team player. Each of you brings an important component for the best of the child. Listen to each other well. Remember this isn't a competition. The child wins when parents respect each other.
Honor one another's role of co-parent. Whether you are co-parenting under the same roof or from separate households, remember that the other individual is also a parent to your child. In most cases, they have just as much of a right to make decisions for this child as you do. Their ideas are worthy of your consideration. We are not saying that you shrink back from sharing your convictions. We are saying that while you are making decisions, remember, as parents, you are a team.
In addition to the consider, respect, and honor, we suggest that you individually start each decision process with a deep breath, a time of prayer, and a commitment to listen carefully for God's answer. Then, come to the table ready to execute your game plan having considered, respected, and honored the other parent.
Make my joy complete by being like-minded, having the same love,
being one in spirit and of one mind. Do nothing out of selfish ambition or vain conceit.
Rather, in humility value others above yourselves. (NIV)
Philippians 2:2-3
Do you like what you see at DifferentDream.com? You can receive more great content by subscribing to the monthly Different Dream newsletter and signing up for the daily RSS feed delivered to your email inbox. You can sign up for the first in the pop up box and the second at the bottom of this page.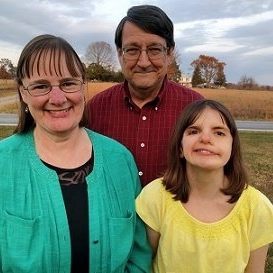 Tom and Julie Meekins have been married for 41 years and are the parents of four adult children, the youngest of whom was diagnosed with CHARGE Syndrome. They are the directors of Champions4Parents which is a ministry dedicated to bringing hope, encouragement, and empowerment to parents–all parents–and especially those raising a child who has challenges. They invite you to visit their website at Champions4Parents.com and email them at champions4parents@gmail.com.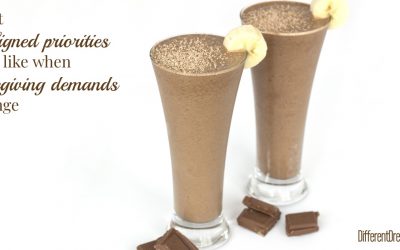 Lately, I've been aligning priorities as caregiving demands change for my mom. Here's what it means for Different Dream, for you, and for me.
read more