Three Themes Common to Special Needs Dads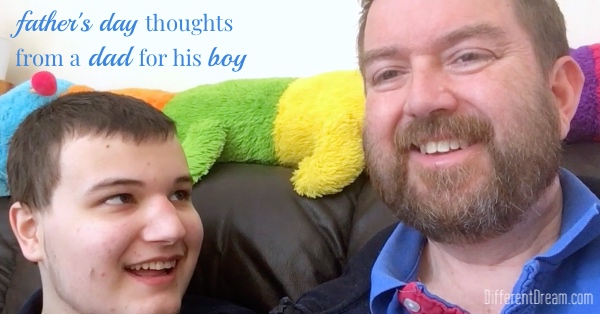 Three themes common to special needs dads resonate with guest blogger, Mark Arnold, as Father's Day approaches. He's here with straight talk about how to think differently about each of them.
Whenever I talk to dads in a group or on their own long enough, at least one of these three themes common to special needs dads will emerge. Themes that fill them with sadness, regret, pain, grief.
#1: I Have To Be The Strong One

Dads who identify their role in the family as being the strong one try to hold it all together. It's a very manly approach, convincing ourselves that we've got it all together. By inference, it makes the Mum the weak one who is falling apart and struggling most.

My experience is that this couldn't be further from the truth. Scratch beneath the tough exterior of dads, get them to start opening up about how they feel, get them sharing with other dads about their child, their worries, the things they find hard, and they are as vulnerable and hurting as anyone else.

Dads need to learn from mums to be willing to share feelings, to be vulnerable, to seek out and find dads on a similar journey. There is great truth in the saying that it's okay to not be okay. There is strength in seeking help and support. Talking is powerful It helps us and those we are talking with too.
#2: I Need to Be in Control and Fix This
Dads often respond to their child being diagnosed with a special need or disability by looking for ways to stay in control, to manage this, to fix this. We look for an answer that is going to make it all go away. This can't happen. Often without realizing it, dads are stuck in a cycle of grief that is as real for a parent of a child diagnosed with a special need or disability as it is for a bereaved parent. We grieve for what is lost, both the life we dreamed of for our child, and perhaps even the life we dreamed of for ourselves.
The cycle of grief includes denial. Then anger, that can be toxic and lead to broader relationship issues. Bargaining follows when many dads look for ways to negotiate a way out of this. Those with a faith might plead with God, "if only you'll fix this, I'll be a good person, I'll go to church." Depression arrives when a dad realizes there isn't a way to do a deal on this, and or fix it. Finally, dads come to acceptance, a place of understanding and appreciation of our and our child's new life emerges. All is not dark. There is much to look forward to, as Welcome to Holland expresses.

#3: I Should Leave
In so many cases, too many cases, dads leave. Maybe they have struggled to cope with being strong when inside they are broken. Maybe they have been overwhelmed by the cycle of grief and are stuck in one of its stages. Maybe they have struggled with their child taking up all of the attention of their partner, which led them to seek comfort elsewhere. Maybe something else caused this family to reach the breaking point.

Sadly, over half of families with a child who has a disability experience significant relationship difficulties and breakups. Not every relationship is fixable. Sometimes the diagnosis for a child is merely the final pressure that opens cracks that were there all along. But it doesn't always have to end this way. If dads and mums are willing to understand their feelings, to appreciate what is going on, to talk about them and seek support and help, some relationships can be turned around.
Seek help before it's too late. Your children need their dad. Your partner needs someone to share the load, be there for the family, raise your children, and to build a good life with.

I'm as broken and struggling as the next dad. I have bad days, I behave like an idiot. But I've learned I don't have to stay that way. I hope you can join me on that journey. Thanks for taking the first step by reading this. 
Do you like what you see at DifferentDream.com? You can receive more great content by subscribing to the monthly Different Dream newsletter and signing up for the daily RSS feed delivered to your email inbox. You can sign up for the first in the pop up box and the second at the bottom of this page.
Mark Arnold is the Additional Needs Ministry Director at Urban Saints, a leading national Christian children's and youth organization. He is co-founder of the Additional Needs Alliance, a national and international advocate for children and young people with additional needs or disabilities. Mark is a Churches for All and Living Fully Network partner, a member of the Council for Disabled Children and the European Disability Network. He writes an additional needs column for Premier Youth and Children's Work (YCW) magazine and blogs at The Additional Needs Blogfather. He is father to James, who has autism spectrum condition, associated learning disability, and epilepsy. To find out more about how Mark's work can help you, contact him at: marnold@urbansaints.org or @Mark_J_Arnold.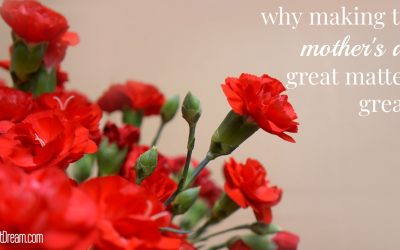 Making every day a great Mother's Day may seem unrealistic but guest blogger Heather Johnson's story explains her commitment to the cause.
read more