The Emotions of an EA/TEF Parenting Life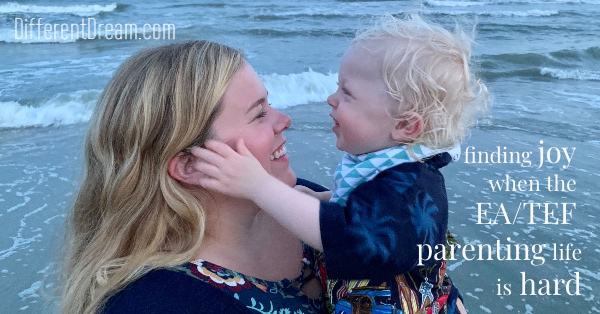 The emotions of an EA/TEF parenting life run a gambit of emotions. Emily Duckworth, today's EA/TEF Awareness Month guest blogger describes how she hangs onto hope when despair creeps in.
Here we go again. Yet another no call, no show with a scheduled interview for a home health nurse for Colt. I am angry and I can't explain it, but I am also hurt. He deserves to have such an amazing nurse. I look at our son and feel such a mixture of guilt, fear, pride, and joy. These are the emotions of an EA/TEF parenting life.
There is guilt daily.
Wondering what else can I be doing as his Mother? As his advocate? Guilt for the time taken away from his sister when he is in sensory overload and just needs more. Guilt for momentarily losing sight of how far we have come and regressing into the longing for what might have been. The guilt of screaming, "Why him? Why us? Why me?"
I feel fear intensely.
I think about the what ifs. When I think of what he felt birth, what he feels now. Coming early, struggling to breathe, struggling to survive. Continuous appointments, poking, prodding. Fear of where this condition may take us. The fear of losing a child. There are moments of fear so pulling, grating, consuming that I can't help but release it in a silent scream. Pleading, gripping my chest, losing breath, and feeling a grief I never knew existed.
Then comes joy.
It floods into the darkness. The moments my son truly engages with me and I know he understands. He shows me he is happy regardless of his anomalies, struggles, and pain. The complete joy of seeing him with his sister and their mutual adoration. Joy in every smile, every laugh. Joy in all of his firsts, his own excitement, and his daring enthusiasm in doing the things he has been told not to do. We find joy in his past, present, and future. We know we are lucky. We know we are blessed. We are thankful.
We feel pride.
We are proud of everything he has overcome in such a small amount of time. Pride for how hard he works to try and reach milestones. His struggles to breathe, eat, and talk. He takes his struggles in stride, and though we have terrible lows, we have incredible highs.
We will continue to feel so much more than we knew we could.
But when we lose sight due to guilt, fear, and negativity, we revert back to our need for joy, for hope. The emotions of an EA/TEF parenting life are hard. This life is hard. So hard. But we get to witness a miracle daily and we are so proud of who our son is, who our daughter is, and who we have become as a family of our special needs warrior. 
Do you like what you see at DifferentDream.com? You can receive more great content by subscribing to the monthly Different Dream newsletter and signing up for the daily RSS feed delivered to your email inbox. You can sign up at the bottom of this page.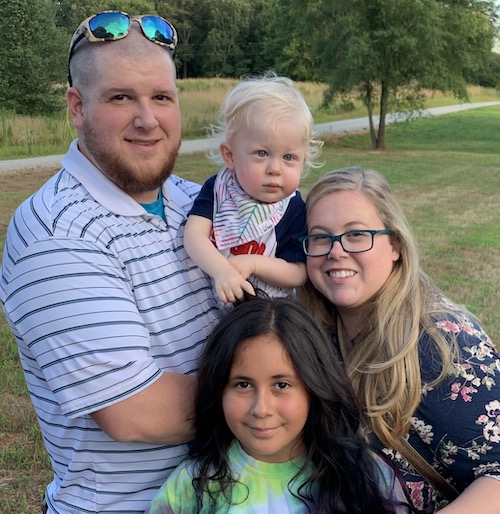 Subscribe for Updates from Jolene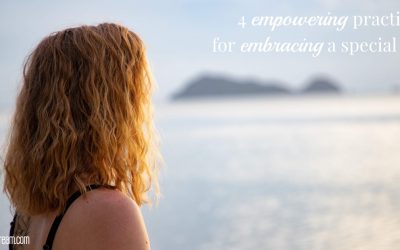 For parents of kids with disabilities, learning to embrace a special life is important but not easy. These 4 empowering practices can help.
read more