A normal life with EA is possible according to Logan Ebert's firsthand account of how his long gap, pure esophageal atresia (EA) was repaired. I'm delighted to welcome Logan as today's guest blogger, EA/TEF survivor, and thriving 23-year-old young man.
The first two years of my life were anything but normal. The traditional struggles and charms of early parenthood were overshadowed by complex medical procedures, life-altering decisions, and countless nights sleeping in hotels, the intensive care unit, and anywhere but home. After a long series of surgeries and the unknown, I would eventually live with what was thought to be the impossible: a normal life with EA.
A couple of months before I was born, my parents were told I most likely had EA and possibly VACTREL.  I was born with long gap, pure EA and heart defects. The options for long gap EA were to use the colon as an esophagus, a spiral myotomy, or pull the stomach up into the chest (gastric pull-up). These were the popular fixes at the time, and could be performed by a handful of surgeons. This is still the case almost 25 years later, even though these remedies come with numerous complications and cause future problems that prevent the patient from living a normal life.
My parents, desperate and two years before Google was invented, found a snippet in a medical journal at the University of Denver medical library that had just been written by Dr. John Foker. He was a surgeon at the University of Minnesota who had just developed an innovative and experimental approach to treating my birth defect through tension-forced growth, essentially growing my esophagus out of the tissue that was already there. Miraculously, Dr. Foker had only begun to use this method on patients with longer gaps just weeks before I was born, making me Dr. Foker's second patient at only 2 months of age. I was a true guinea pig when it comes to treating EA in this way.
The drama of my early childhood is something I've only ever experienced through stories. Despite routine checkups and a few cool scars, very little has physically separated me from my peers–apart from being extremely handsome, and humble. As I finish up my dinner of two freshly grilled brats, a side of orzo, and a salad, I can reflect on my ability to explore and enjoy the expanse of the culinary world. I eat anything from red meats to popcorn, to spicy curry and pad thai. I haven't missed out in the slightest. In the summer, I routinely go on high-alpine hikes, and in the winter I'm on the ski slopes almost every weekend. I scuba dive, have finished a triathlon, and para-sailed–all with what were once considered compromised lungs. 
Dr. Foker has since retired, but not before establishing a world-class EA/TEF program at Boston Children's Hospital. Unfortunately, there are children every day who are born with EA, and parents that are presented with the options that were available at the time of my birth. I am eternally blessed that my family sought out Dr. Foker, took a bold chance on an experimental procedure, and helped me live a normal life with EA, the life I want.
My hope is that my story will give parents and children of the EA community a reason to believe in the miraculous, that there is a promise of living a normal life with EA. Further, I hope to advocate for the tremendous work that has been done by the team at Boston Children's to carry on Dr. Foker's legacy. 
My parents, Fred and Mara Lee Ebert, would be happy to answer any questions you may have. They can be reached at MaraLeeSonoma@icloud.com.
Do you like what you see at DifferentDream.com? You can receive more great content by subscribing to the monthly Different Dream newsletter and signing up for the daily RSS feed delivered to your email inbox. You can sign up at the bottom of this page.
Logan Ebert is 23 and lives in Denver, Colorado. A recent graduate of the University of Denver, Logan enjoys snowboarding, hiking, camping, biking, and any outdoor sport. Born with long-gap esophageal atresia, Logan was the second recipient of what is now known as the Foker Method, which he attributes largely to his ability to live a normal and active life.
Subscribe for Updates from Jolene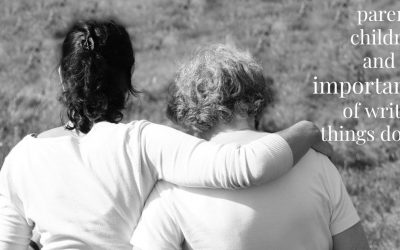 Why are we more effective advocates when we write everything down regarding the loved ones in our care? That question is answered right here.
read more