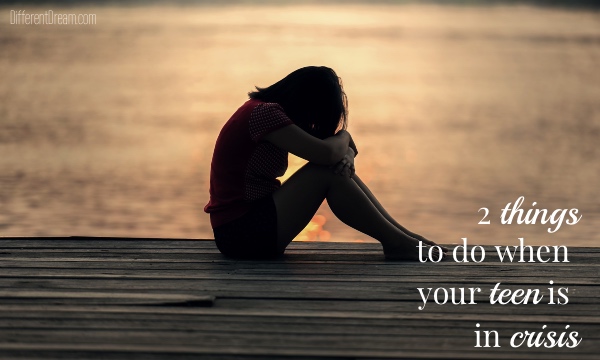 When a teen is in crisis, parents want to be prepared to respond in wise and godly ways. In this two part series, guest blogger Catherine Boyle offers four strategies she learned the hard way. Because of the rapid changes experienced through the teen years, what she has to say is of value to parents raising children with special needs, disabilities, mental health issues, and their typical siblings. In today's post Catherine shares the first two tips. In Part 2, she'll share two more.
The phone rang late at night. That's never a good thing, especially when one of your teens is away from home.

The words from that night are seared in my memory.
marijuana
alcohol
police
arrested 
So are some of the words from the following week.
expelled
school board
conduct officer
suspension

That phone call came a week before an event organized and hosted by the ministry I had launched a year earlier, the first time I met Key Ministry's Dr. Grcevich in person. Let's just say there was some significant spiritual warfare around that particular mental health ministry conference.

For me, the rest of that year and most of the next were spent in the most important ministry of all–family ministry. After all, man plans his steps, but God directs our path. I promise you there were things that I did not do right during that time. But there definitely were some things that my husband and I did well, principles that may help you and help your child when––not if––you find yourself in a crisis.
#1: Respond to your child with more grace than truth.
When you're in a situation where you know you've made a bad mistake, the last thing you want is someone rubbing your face in it. Your kids are no different.
Romans 2:4 says 'the kindness of God leads to repentance." Therefore, the day after the late night phone call was actually pretty quiet. We did a lot of hugging without speaking. When we did have to talk about something difficult, we kept it to the point, speaking gently but firmly, conveying love above all else. Like it or not, parents represent God to their children, even teens, and a thoughtful response to teenaged mistakes is important for ongoing openness to matters of faith.
#2: Think about the possibilities, and let your teen make as many decisions as possible.
Kids have limited life experience, so a decision that upends a teen's world can feel like the end to them. As a parent, especially in a culture where suicide is widely viewed as a way out of pain, you must do what you can in a time of crisis to show your child love and a direction beyond the pain of the moment. Beyond the immediate crisis, as a parent you must anticipate depression, isolation, and possibly anger at God as a result of unwanted changes. If adults experience these things when we face broken relationships, job losses, unexpected deaths, or even long seasons of seemingly unanswered prayer, then teens are going to respond in the same way. The only difference is that due to limited life experience, teens will feel the pain more intensely.
I'm good at research, so I began exploring all options with school, but also with counselors and other mental health professionals. There were some decisions my husband and I made that were non-negotiable––counseling and certain boundaries at home––but others were too personal and important to my teen for my husband and I to decide on our own. Adults routinely have to make difficult decisions, and part of growing up is learning how to sort through imperfect options. Encouraging a teen to make difficult decisions, even during a crisis, prepares them for a future and gives them a sense of agency.

Part 2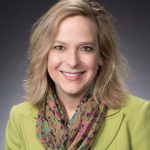 Catherine Boyle is Mental Health Ministry Director, Blog Editor and Social Media Manager for Key Ministry. Catherine has been impacted by mental health issues her entire life, including her own struggles with anorexia, bulimia, anxiety and depression. Prior to joining Key Ministry in 2018, Catherine authored Hungry Souls: What the Bible Says About Eating Disorder, and helped launch a ministry home for women with eating disorders. In 2015, Catherine founded Outside In Ministries, focusing on how the church can minister to and with people with mental health issues. Follow Catherine's work here and at www.catherineboyle.com, Facebook, Twitter, Instagram, Pinterest and Patreon.
Do you like what you see at DifferentDream.com? You can receive more great content by subscribing to the monthly Different Dream newsletter and signing up for the daily RSS feed delivered to your email inbox. You can sign up at the bottom of this page.