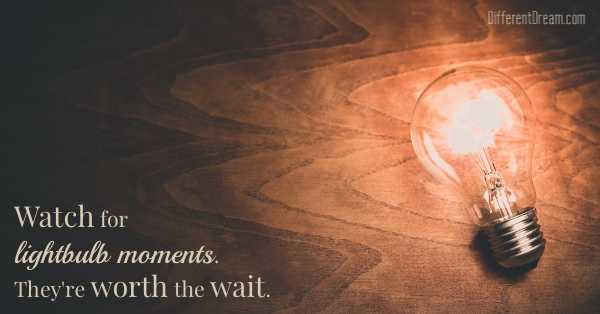 Lightbulb moments have been few and far between in my life. My most amazing one came about in January of 2017 when a friend sent an email.
"Hey Jolene, when are you going to write the special needs version of the love languages book?"
She asked a good question. I was the author of 5 books for caregiving parents based on my experiences with our son who was born with a life-threatening medical condition and my father fought multiple sclerosis throughout my childhood. Even so my friend's idea had never occurred to me. Perhaps my inability to see the obvious explains the dearth of lightbulb moments I've entertained.
My friend's prompted me to email my agent, who emailed the acquisitions editor at Moody, the publishing house for the love languages books. Several months later Dr. Chapman and I signed a contract to write Sharing Love Abundantly in Special Needs Families: The 5 Love Languages for Parents Raising Children with Disabilities.
While researching and writing the book, I interviewed more than 40 caregiving parents about how they use the love languages to reconstruct their relationships with their spouses and their children, both those with special needs and those without. Their stories are the heart of this book. I was astounded by the creative ways they have developed to adapt the love languages to meet the needs of every member of the family.
To read the rest of this post visit the blog at Kim Harm's website, Life Reconstructed.
Do you like what you see at DifferentDream.com? You can receive more great content by subscribing to the monthly Different Dream newsletter and signing up for the daily RSS feed delivered to your email inbox. You can sign up for the first in the pop up box and the second at the bottom of this page.
Jolene Philo is a published author, speaker, wife, and mother of a son with special needs.
Subscribe for Updates from Jolene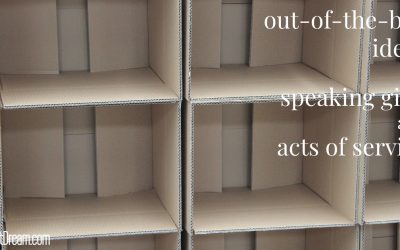 Ways to speak gifts and acts of service to kids with special needs and disabilities are plentiful. This post offers some creative ones!
read more