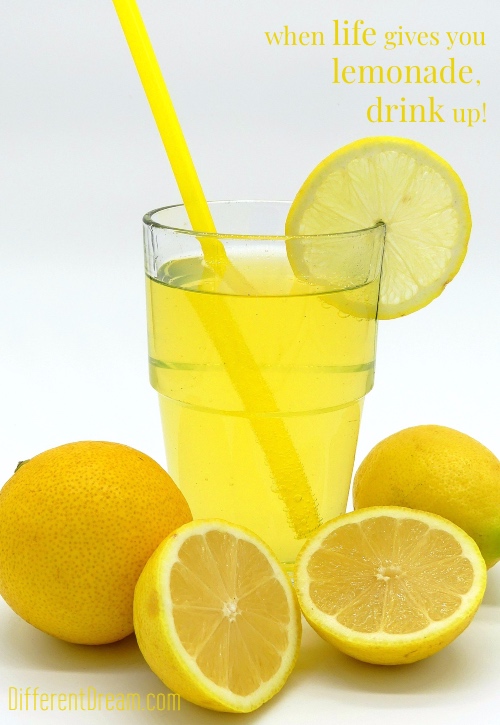 When life serves lemonade, drink it with gusto!
Why am I turning the saying about what to do when life serves up lemons on its head?
Well, 60+ years of caregiving experience has thrown a lot of lemons my way, but our family has experienced plenty of sweetness, also. Far too often we (or at least I0 fixate on the lemons. Over the decades, I've discovered how important it is to to savor the sweetness when it comes instead of accepting it as my due, or worse yet, not even acknowledging it.
In August of 2019, my own personal lemonade stand opened for business with the release of Sharing Love Abundantly In Special Needs Families, which I co-authored with Dr. Gary Chapman. The publisher, Northfield Press, is a division of Moody Publishing, and they brought me to Chicago for several radio interviews in their studios. The minute this small town Iowa girl set foot in the windy city, she put her motto–when life serves lemonade, drink it with gusto–into action.
Bright and early the first morning, I asked the sound engineer to take a picture of me with my headphones in the recording studio during 6 back-to-back interviews with Moody affiliate stations.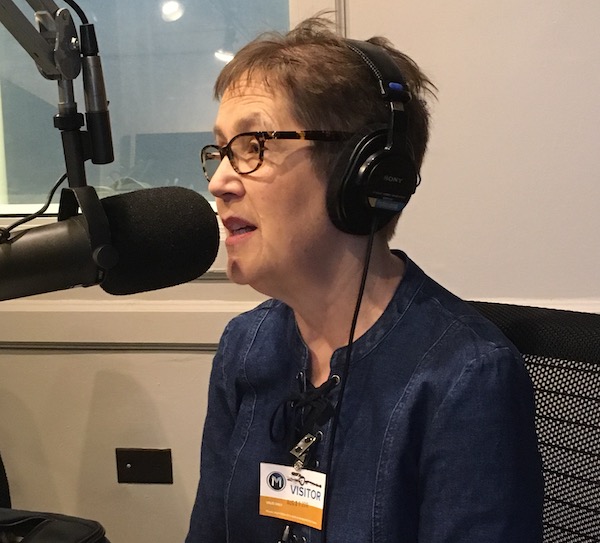 Next, I roped the publicist into taking a picture of me standing beside one the Chapman Center digital welcome signs which featured me, yes me, for the day!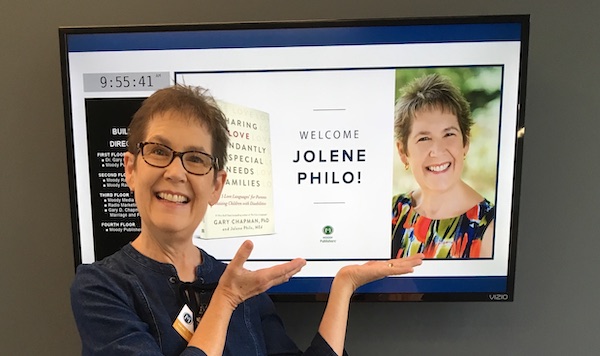 I had no sooner posted those pictures on Facebook than a message came from a friend of mine whose a student at Moody.
"Where are you," she asked.
"At the Chapman Center," I replied.
"I'll be there in a minute," she said. And she was.
She took a selfie of us in front of the sign because she knew I'm pretty inept at selfies. Thank you Agi!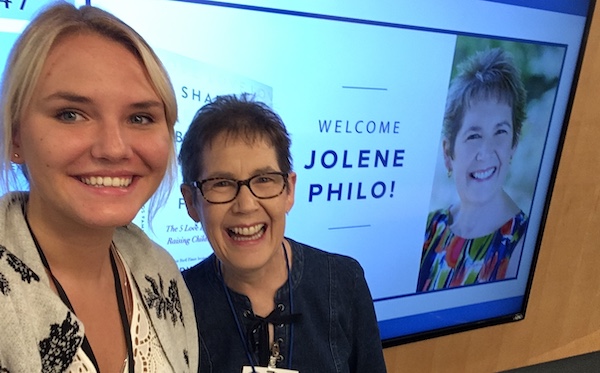 Next, I visited the Chapman Center Love Languages exhibit. My first stop was a sit down in the chair made of books published at Moody over the years. Imagine my excitement when I looked down and there was The Silent Seduction of Self Talk written by my friend and mentor Shelly Beach.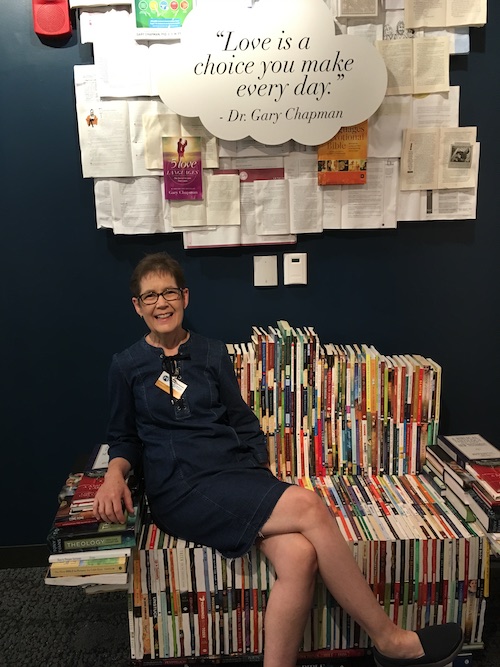 Since Dr. Chapman and I have yet to meet in person, I screwed up my courage and took a selfie beside the photo of Dr. Chapman in the exhibit. Co-authors need to be seen together, don't you think?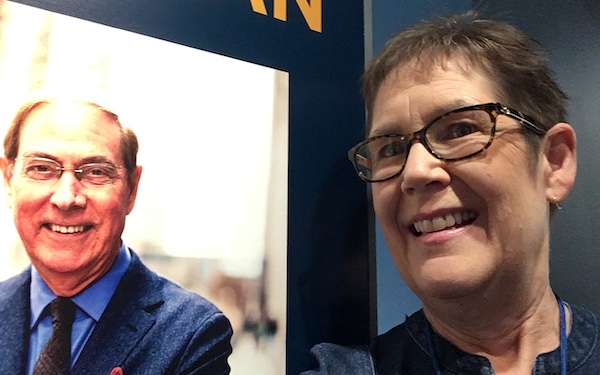 The next day I had some free time to explore Chicago. I made my way to Navy Pier…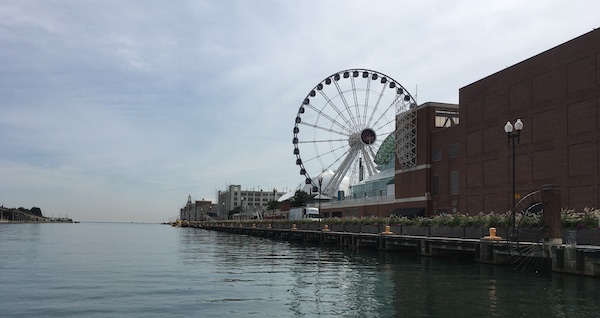 …where I bought postcards for my grandchildren and mother. I lingered to watch children splashing in a spray fountain in the shadow of a sky scraper. Oh, the cuteness!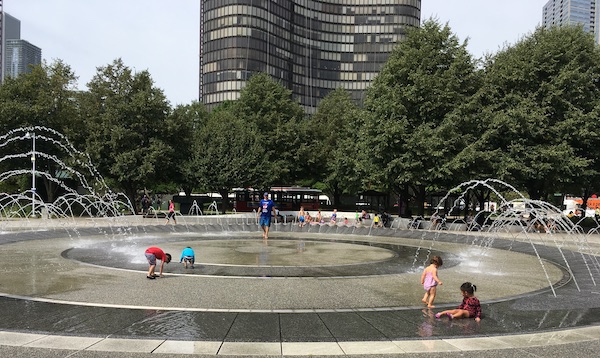 Then it was time to go to the studio for a national interview with Janet Parshall, host of In the Market. I was so nervous I forgot to ask someone to take a picture. Janet's grandmother to grandkids with disabilities. I was speaking with a member of my tribe on national radio, and she quickly set me at ease. In lieu of a picture, here's the link to our In the Market episode.
The following day I boarded the train for home. Two weeks later, I'm still savoring the sweetness of the trip and the hope God is allowing Dr. Chapman and me to speak into the lives of other caregiving families. I'm as determined as ever to live by my motto. When my caregiving life serves lemonade, I will drink it with gusto. Will you join me?
Do you like what you see at DifferentDream.com? You can receive more great content by subscribing to the monthly Different Dream newsletter and signing up for the daily RSS feed delivered to your email inbox. You can sign up for the first in the pop up box and the second at the bottom of this page.