Middle School IEP Meeting Survival Tips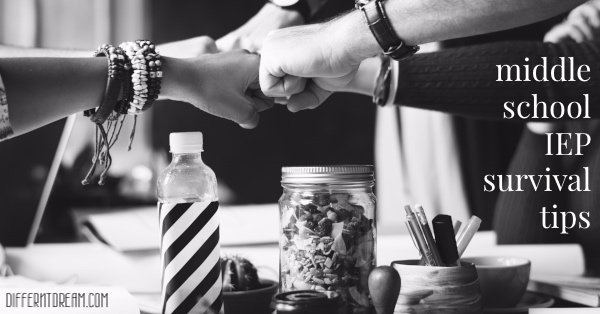 A recent middle school IEP meeting led to guest blogger Marnie Witters' post for today. In it she shares her top middle school IEP meeting survival tips, which every parent of elementary students should read in order to be prepared for what is yet to come.
Middle school. Isn't there a book titled How I Survived Middle School or I Despise Middle School?
Oh boy, I get it. Middle school is tough!
This has been one of the hardest years of my sons' life in school. My husband and I recently endured a 2 hour IEP meeting that felt more like 100 Years of Solitude. In the wake of our meeting, I thought I'd share with you what I've learned over 10 years of IEP meetings and, specifically, how to survive a middle school IEP meeting.
Tip #1: Stay Positive
I've learned to remain positive, even in the midst of my child's challenges highlighted on a large screen in front of a roomful of people I don't know. I can't pay more attention to my son's challenges than to his supports and goals. I've learned that starting the meeting with a positive, prayerful attitude will most likely help the meeting end the same.
Tip #2: Engage in Prayer
In middle age I keep learning over and over how important quiet, still time with the Lord is. I always say I'll commit daily 20-30 minutes to prayer, but in reality, it's 10. Remember, though, that the small, quick one-sentence pleas to Him throughout our days count! There is no manual or set of rules as to how long or how eloquent our prayers should be; only that we go to Him daily. When I don't go to Him, I go to my head, which always gets me in trouble.
James 4:8 says "Draw near to God and He will draw near to you." This scripture resonates with me because I'm making the first step. I'm choosing Him. He longs for us to talk with Him and loves His time with us, too!
Tip #3: Do the Research
Over 10 years of advocating, researching, and protecting my son, I've done more research than I did in graduate school. However, the research helps me know the lingo, have an idea of middle school goals and supports, and understand middle school supports available to our children. The IEP team is very appreciative of my knowledge, and we work as a team instead of 2 teams going at it, competing. The more I know and can share, the more they understand I want to know and help my child at home.
Tip #4: Speak Up
Our recent meeting was challenging. Middle school supports are very different from elementary school supports.
Remember that.
For example, my son only receives 30 minutes/week of speech therapy. Pushing for 1 full hour/week of speech therapy was difficult because it cuts into his class time. When a therapy cuts into class time, it puts my son behind. This causes him much anxiety and requires extra support from his teachers or co-teachers. However, we decided in order for him to succeed in the higher-thinking, comprehension-driven classes, he desperately needs to work on his pragmatic and inferencing speech.
Be sure to speak up.
I had to reiterate that he still struggles with speech and was receiving one full hour/week before and he needed that again. The team agreed.
Tip #5: Remember that You Are Not Alone
You are never alone.
Out of the blue, I reconnected with a long-time high school acquaintance. We didn't really know each other in high school and ran with different groups, but thanks to Facebook, we learned of each others' autism journey, and a friendship kindled! We immediately began messaging, then calling, then texting. Now we check on each other! We pray for each other.
We're like-minded moms walking through the muck and mire of autism together now. She's been a huge blessing to me in helping me navigate the waters and I hope I can also be a blessing to her. One or two friends walking the same path will encourage, inspire, and keep you moving!
Tip #6: Your Child is Not an IEP Exceptionality
In the IEP, it listed my son's exceptionalities as "autism" and "speech delay." I used to have to come home, drink wine (I quit 7 years ago), and take a long, hot bath while recalling all of the negative things about my child. This year was good in the fact I didn't have a full-fledged meltdown after the IEP meeting.
A friend who is walking his own challenge said to me just this week, "Your son's disability does not control him; your son controls his disability and is amazing." I thank God we have support, I have Him, I have a husband who gets our sons, and we are surrounded by people who care. I still get sad and down, but take it to the Lord a little quicker now.
My son isn't a challenge, a result of an evaluation, a diagnosis, or a disability. He is our son who loves bridges, can tell me directions to California (highways and all), draws beautifully, laughs uncontrollably, and lays hands on and pray for us when we're sick.
He's not going to be identified by what's in an IEP. 
Children are a gift from God.
They are.
And you are a gift to them.
Power on, parents. You got this!
Do you like what you see at DifferentDream.com? You can receive more great content by subscribing to the quarterly Different Dream newsletter and signing up for the daily RSS feed delivered to your email inbox. You can sign up for the first in the pop up box and the second at the bottom of this page.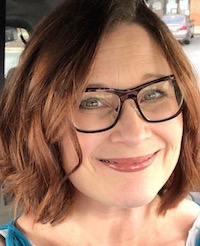 Marnie Witters was a technical writer and editor for more than 20 years until she resigned to homeschool her sons for 8 years. Recently, they went back to public school and she now writes and substitute teaches. She's been married for 17 years, serves in our amazing church, loves to garden, and enjoys spending time with her family. 
Subscribe for Updates from Jolene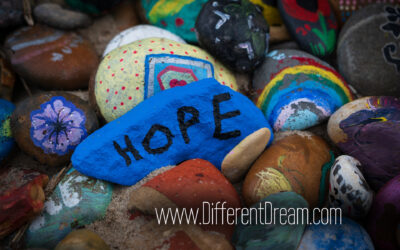 Guest blogger Kelly Simpson turns to God for answers when her heart asks, "Why did this happen to my child?"
read more