The Three Friends Every Caregiver Needs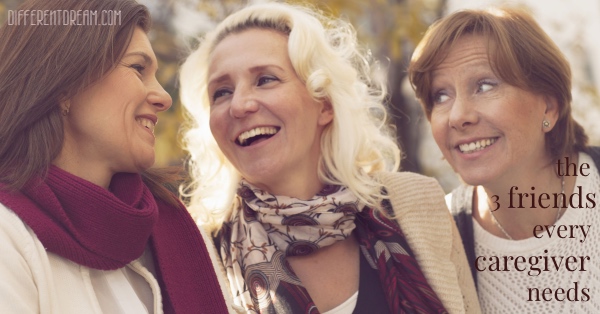 Do you know what friends every caregiver needs? Today's guest blogger and special needs mom Lillian Flakes discovered the ones she needed at the beginning of her parenting journey. Today she describes the three friends every caregiver needs, the ones she's grateful are part of her life.
For the last 13 years, I addressed the medical and cognitive challenges for my daughter, Catherine. She was born with a congenital heart defect and has Down syndrome. After her first surgery, she fell into a stage where she was described as "failure to thrive" and required frequent emergency visits to the hospital, numerous medications and round-the-clock-care. My daily challenges were difficult. Quite frankly, I often felt lonely. I could not have made it through without the help of dear friends.
Since those early days, people shared with me about a close friend or relative who is a primary caregiver and sought my advice on how to help them. I always tell them to help in a way they know they can consistently deliver. From my experiences, I've learned that primary caregivers need individuals that fit into certain categories. Here are a few that have served me well over time.
 The Prayer Warrior
This person stands in the gap praying constantly for a caregiving friend. My prayer warrior consistently contacted me through text or email three to four times a week. She always asked, "How can I pray for you and your family today?" She would also text scripture or an inspirational broadcast to lift me up. It was helpful to know someone could speak for me in prayer when I sometimes found it difficult to speak for myself.
 The Helper
Everyone wants to help, but this person hits just the right note. My helper picked up medication, transported children, brought food, and did anything that was needed. While my daughter was in the hospital, my helper contacted me early in the morning before doctor rounds to check on my needs. She would often come to the hospital shortly before visiting hours ended and just sit next to me while I debriefed her on the day. Many times she took notes on what I thought I needed and showed up with it the next night. Her constant presence was helpful as she was able to fill in on many fronts.
 The Listener
Every so often I still feel like I am walking in a fog among others who seem to have light but not enough light to shine through my challenges. Sometimes that light comes into my life as a listening ear. No judgment, no advice. Just listening to me and letting me pour it all out. My listener may not understand all the details of what I face, but she's there to squeeze my hand and, in some cases, allow me to cry out my frustration in a safe space. This friend allows me to visit the pity room and stays there with me until I am ready and strong enough to silently nudge me back into real life.
As you look at primary caregivers and see them in need, remember your consistent hand will always work to help them. Who knows? Your help can come at just the right time just as it did for me.
Do you like what you see at DifferentDream.com? You can receive more great content by subscribing to the quarterly Different Dream newsletter and signing up for the daily RSS feed delivered to your email inbox. You can sign up for the first in the pop up box and the second at the bottom of this page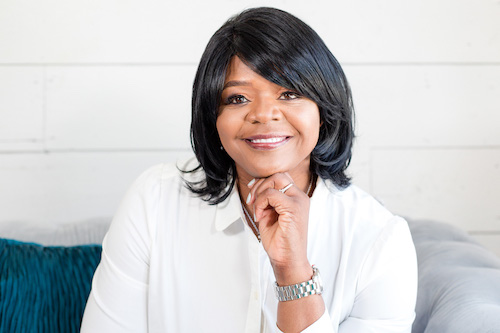 Lillian is a wife, mother, primary caregiver advocate, and scientist. She is the proud mom of two girls, the youngest with Down syndrome. Her youngest daughter had a heart defect and other health issues that required 92 days of hospitalization her first year of life. Lillian is a natural problem solver and understands the challenges every caregiver can face with the overwhelming tasks of managing hospitalizations, numerous doctor appointments, medications, insurance claims along with balancing the care of family. As a key component of her blog, Beyond the Waiting Room, she provides a peek into her personal challenges along with resources, tools, new technology and inspiration. In addition, she often speaks to groups in the medical field about CARE (Compassion, Action, Respect and Education) the cornerstone of treatment for all patients. 
Subscribe for Updates from Jolene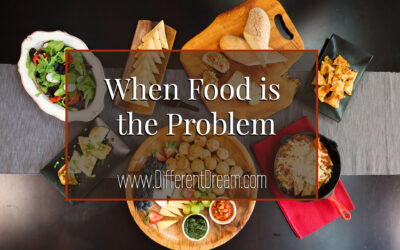 Guest blogger Kelly Simpson offers tips and encouragement for parents raising babies with EA/TEF or other feeding issues.
read more