4 Tips for Smoother School Transitions for Kids with Special Needs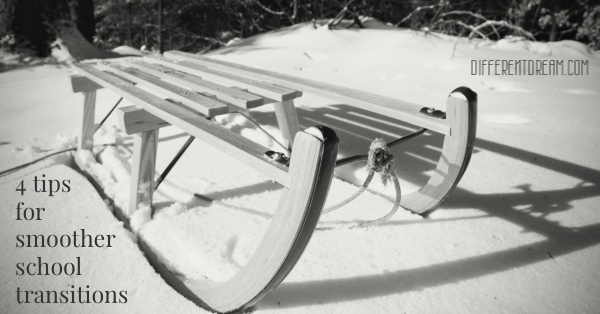 Transitions can be tough for kids with special needs. This fall Marnie Witters devised 4 tips for smoother school transitions when their family moved to a new house and her son who is on the autism spectrum started a new school. Join Different Dream in welcoming Marnie as she describes how preparation beforehand made the move easier for her son and her family.
4 Tips for Smoother School Transitions for Kids with Special Needs
Imagine a toddler who screams when he's upset, hungry, angry. Ear-piercing screams that cleared out stores and emptied pools. Transitions were physically painful for our son between the ages of 2 and 4. So, he screamed, shut down, and we would leave. Over time, we learned to prep with social stories, introductions, videos, pictures, stories, whatever would help calm him down.
Fast forward a few years and he progresses in his speech therapy, learning conversation, inferences, how to communicate, and how to express himself better. He still struggles with transitions, but has learned to retreat, shut down, or use his headphones.
Fast forward about 6 more years–that screaming toddler, our son, turns 13 years old in December of 2018. And wow, what progress he's made! He still attends speech therapy and occupational therapy, but the focus is now more self-regulation, socializing skills, self-advocating, and communication skills, all on a higher level. Working with friends, recognizing when someone is being rude, determining cause and effect, laughing at appropriate times, and more.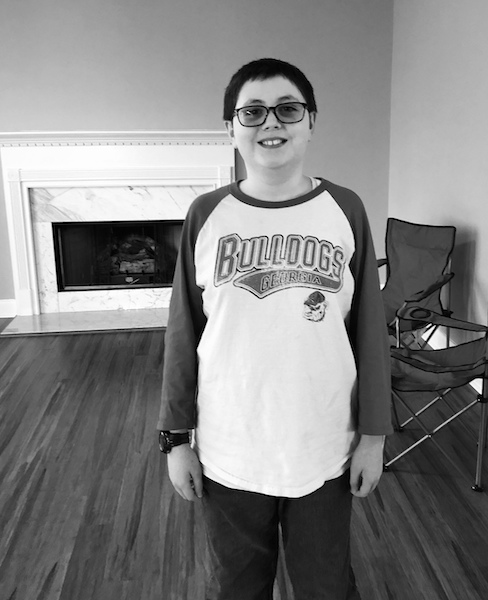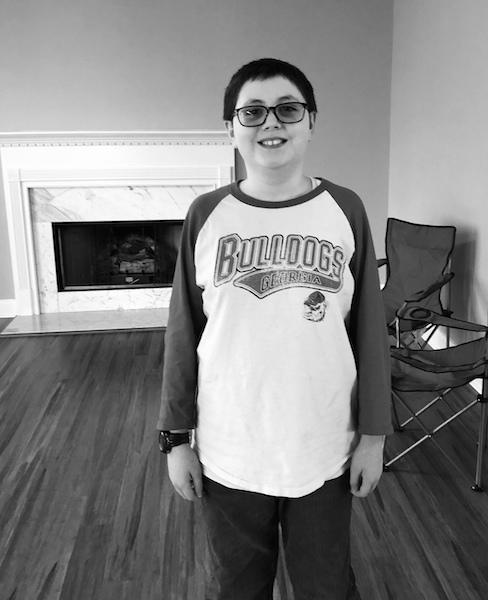 In November, we made a big move from his childhood home of 8 years. Our family prayed and decided to downsize. We wanted to move closer to our church and to schools that were smaller, more personable, and more inclusive. We were a homeschool/private school family, transitioning to public school. Huge change! Change for anyone is tough, but for a child on the autism spectrum, it can be downright debilitating.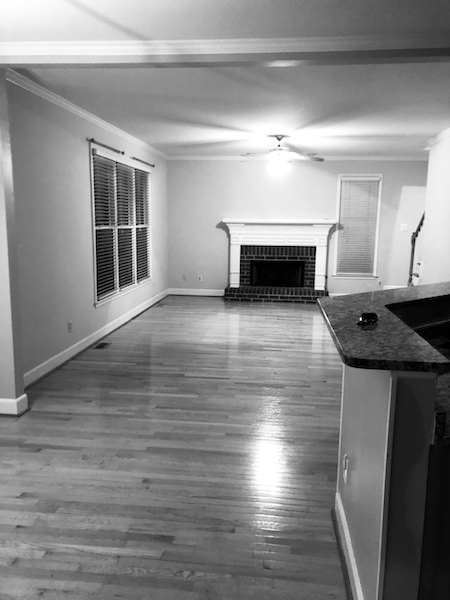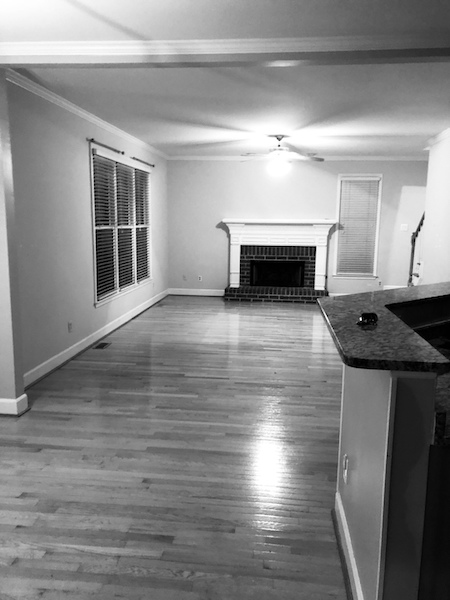 However, over the past few years, we purposefully threw changes at him. As mean as that sounds, it worked. Giving him planned out changes helps him get used to and accept change and transitions. It's shown him it's not the end of his world when things veer from his expectations. It's taught him how to be flexible. Presenting him with "change" situations has prepared him for this huge move, helped him understand what to expect, and familiarized him with his new school and its surroundings.
Tips for Smoother School Transitions
I want to share a few ideas of what we did over the past few months to help prepare. I pray it helps another family facing big life changes!
Research the New School
I sat with my son and visited his new school's website and Facebook page. I showed him how it was similar to his elementary school. We drove by the school and looked at all the pictures and events going on so he physically could relate the events and pictures to the actual school. These visuals really helped his anxiety about attending a new school.
Prepare the Teachers
A couple of years ago, I started researching the county and schools we wanted to move closer to. Last summer, I began researching the exact school and made connections with the county autism coordinator who really has played an important role in our son's transition. A few weeks before we moved, I provided his recent individualized education plan (IEP), evaluation, therapy notes, and grades to the new school. Administration and his IEP team thanked me numerous times for being so proactive and providing as much information as possible.
Shadow at School
One of the best things my son's ever done in a new situation is had a "shadow day" at his new school. The school offered this to us right before Thanksgiving break so Jadon and his brother had an opportunity to follow another student during a school day. My sons were allowed to sit in classes, ask questions, get a school tour, eat lunch in the cafeteria, and then be picked up with the car riders so they would know what to expect the first real day, which was this week.
Use Comparisons as a Bridge
As best I could, I compared my son's elementary school with this new middle school. I explained there is a cafeteria, media center, hallways where his teachers' classrooms would be, speech therapy, and occupational therapy. He was able to recall his own experiences and see the similarities in his new school, which eased his anxiety.
If you and your family are facing big life changes, try these ideas. Change is scary, but can be the biggest, most unexpected blessing from God!
"You're off to Great Places!
Today is your day!
Your mountain is waiting,
So… get on your way!"
— Dr. Seuss
Do you like what you see at DifferentDream.com? You can receive more great content by subscribing to the quarterly Different Dream newsletter and signing up for the daily RSS feed delivered to your email inbox. You can sign up for the first in the pop up box and the second at the bottom of this page.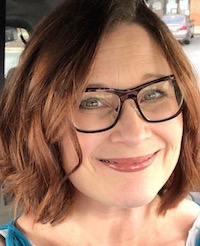 Marnie Witters was a technical writer and editor for more than 20 years until she resigned to homeschool her sons for 8 years. Recently, they went back to public school and she now writes and substitute teaches. She's been married for 17 years, serves in our amazing church, loves to garden, and enjoys spending time with her family. 
Subscribe for Updates from Jolene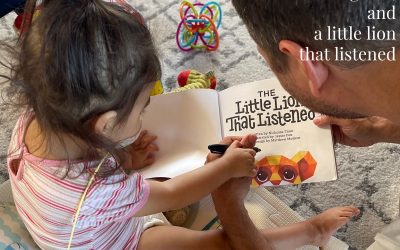 Author Nicholas Tana tells readers about the little girl behind his new children's book, The Little Lion that Listened.
read more