September Comes, and School Does Too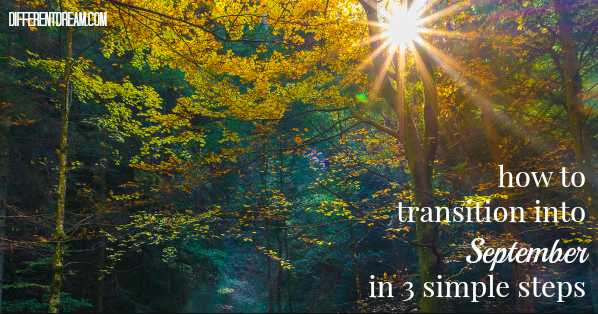 I don't want to think about it, but September is coming. And when September comes, our children go back to school. As a parent, I heave a sigh of relief but at the same time, I also take in a breath of panic.
Change.
Change is impending.
Here comes homework, early mornings, routines, activities, and packing lunches. 
If your child's schedule has lightened up on therapies and academics, saying good-bye to summer will be difficult. This transition is not only hard on our children, but also on parents. So, let's discuss a few ways to make this transition easier for everyone!
Set it Back
As Mother Nature begins to work to set her lovely summer sun earlier and earlier at the end of August, begin to settle in your babies (big or small) just a few minutes earlier each night into their bedtime routine. I like to start with 5 minutes and keep working back every 2-3 days. That is, if everyone in your house is settling down into bed by 10, I recommend getting to bed at 9:55, then 9:50, 9:45 and so on. That way, the transition to an earlier bedtime doesn't feel so drastic.
You may also want to bring down the blinds and dim the lights to create the ambiance of the night time when body movements become slower and eye lids become heavier. You may also want to eat dinner earlier, as summer meal times tend to become later and later!
Request a Meeting
 Instead of waiting for your child's teacher to figure out your child's academic, emotional, social and behavioral profile, provide the background. Set up a time to met within the first 2-3 weeks of the school year. This will ease your anxiety about a new teacher, new classroom or new classmates. It also takes the guess work as your child's teacher gets to know your child. 
At the meeting review your child's IEP and give the teacher an overview of what is easy and difficult for your child. This will make your child's IEP more about the person than a  profile. The meeting can ease your child's teacher's anxiety as well. Teachers are supposed to be familiar with their students' IEPs, but the teacher is just one person. She can't possibly memorize the contents of your child's IEP.
Ease Into the School Year
I tend jump into the school year by making big changes quickly in an effort to gain control over this much dreaded time of the year. Instead, continue to take walks in the evening and enjoy the sunshine. Avoid getting into after school activities and therapies right away. Rather, schedule new activities and therapies for the end of September. Or start with a lesser frequency, perhaps one time per week instead of two. Set up tutoring for the beginning of October.
Transitioning into a new school year is difficult for all. Let's acknowledge that and take the steps to make the new year easier and happier!
Do you like what you see at DifferentDream.com? You can receive more great content by subscribing to the monthly Different Dream newsletter and signing up for the daily RSS feed delivered to your email.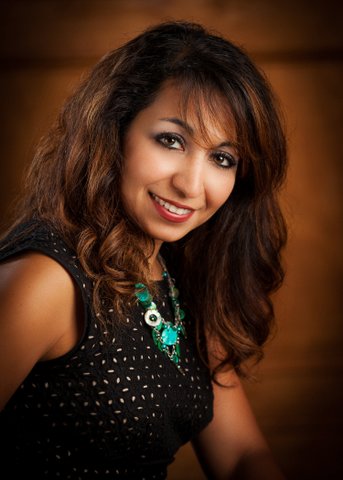 Dr. Liz Matheis is a clinical psychologist and school psychologist in Parsippany, NJ. She offers support, assessments, and advocacy for children who are managing Autism Spectrum Disorders, ADHD, learning disabilities, and behavioral difficulties, as well as their families. She is also a contributor to several popular magazines. Visit www.psychedconsult.com for more information.
Subscribe for Updates from Jolene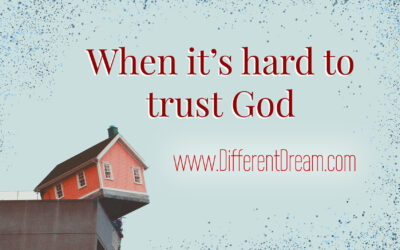 Guest blogger Kelly Simpson explains how surrendering our children with disabilities to God can bring peace and comfort.
read more