Why Diane Dokko Kim Wrote Unbroken Faith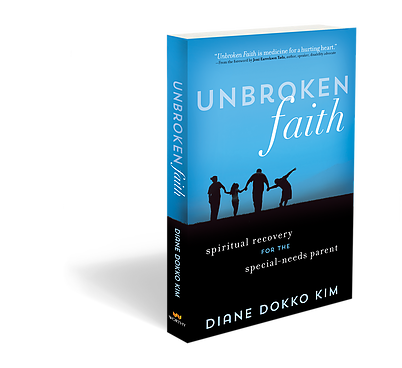 Different Dream welcomes guest blogger, Diane Dokko Kim, for the second in her three-part series. Today, Diane talks about about her family, and the encouragement found in her new book, Unbroken Faith: Spiritual Recovery for the Special Needs Parent.
Would you tell Different Dream readers a little bit about yourself and your family?
My husband Eddie and I have been married since 1999. We've served together in local church ministry for over 25 years, while working in tech in Silicon Valley. Our entry into the world of disability began in 2004, after our family returned from serving abroad on missions. At the time, our 18-month-old son, Jeremy, wasn't talking. We thought he might be confused over all the languages he'd heard, so we had him checked out for a speech delay. Several months –and evaluations—later, we were devastated when he was diagnosed with autism instead. Since then, we've added additional diagnoses –and another son ☺ – to the family. God has also redeemed that initial wounding, and repurposed it into a desire to comfort other struggling families, with the comfort we received from Christ.
Unbroken Faith is the book I wish had been available during our season of grief, immediately post-diagnosis. I was destroyed. My child was cognitively disabled, and I found myself spiritually crippled. I struggled for years: How did God let this happen? Why us? Was He going to fix this? How was the Bible was relevant? How dare God claim He understands everything we go through? How could I trust Him again? Unbroken Faith details how Word of God settled those core questions for me. The very thing I thought would destroy my faith, God used to draw me closer to Him, and to understanding His heart in a deeper way.
As the parent of a child with special needs, what's your number one piece of advice for other parents raising kids with disabilities and special needs?
Give yourself permission and time to grieve. It's okay – necessary, actually—to grieve the loss of expectations for our children's futures and for our family. In Psalms, God devotes a significant amount of "real estate" to validate human grief, angst and doubt. Our grief matters to God because if we don't grieve, we can't heal properly. If we can't heal, we'll remain stuck in bitterness and resentment, unable to move forward in hope or anticipation of the new blessings – the different dreams – God desires to give.
What do you want readers to take away from Unbroken Faith? 
We are not alone! God understands how we feel, because He grieved the loss of expectations for His children, too. Despite preparing perfection for them in the Garden of Eden, His children didn't turn out as planned, and His heart was filled with pain. God gets us in a way no one else can. And He is not done yet! God is a redeemer. What the enemy intended for harm, God can redeem and repurpose into a blessing. I pray that readers would come away with a deeper understanding of God's heart. He suffers with us, and for us. He has also has plans and purposes for us that are immeasurably more than we can ask or imagine.
I also hope and pray that readers will see how the Bible has everything to do with the unique challenges we face as families living with disability. The Word of God is timeless and powerfully relevant to the gritty realities of special-needs parenting. The Bible has power to transform, heal, and bind up that which has been broken. God will restore and heal bodies, either in this lifetime of the next. But He can heal our hearts and restore our hope… now.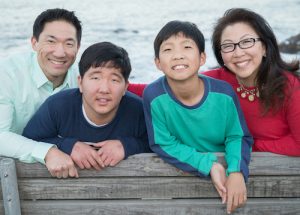 Do you like what you see at DifferentDream.com? You can receive more great content by subscribing to the quarterly Different Dream newsletter and signing up for the daily RSS feed delivered to your email inbox. You can sign up for the first in the pop up box and the second at the bottom of this page.
Diane Dokko Kim is the mother of a child with multiple disabilities including autism and ADHD. Since 2008, she has served as a special needs ministry consultant, partnering with Joni and Friends as a national speaker, trainer and ministry ambassador. Author of Unbroken Faith: Spiritual Recovery for the Special Needs Parent (Worthy, April 2018), her work has been featured in Orange's Parent Cue, Parenting Magazine, Dandelion Magazine, and Not Alone. Diane's passion is to encourage weary parents and empower them to experience the timeless relevance of God's Word applied to the gritty realities of special needs family life. She and her husband, Eddie, live in the heart of Silicon Valley with their two sons. Connect with her on Facebook or www.dianedokkokim.com where she blogs on being wrecked, redeemed and repurposed.
Subscribe for Updates from Jolene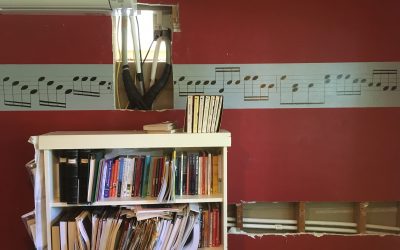 When I'm able to frame first world problems and caregiving problems in light of the world to come, it leads to peace and hope and endurance.
read more