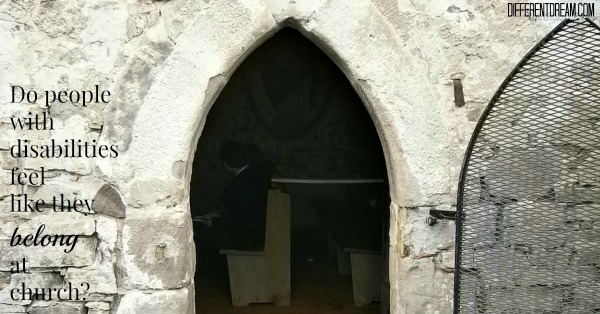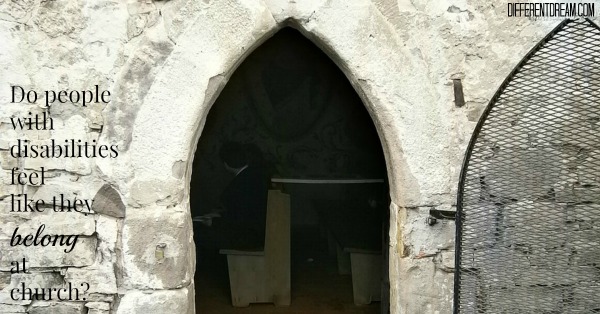 In May of 2016, the Summer Institute of Theology and Disability was held at Hope College in Holland, Michigan. The Institute featured a smorgasbord of presenters from around the country and the world who are passionate about including people with disabilities and special needs in faith communities.
My default mode at conferences is to take copious notes, which I did while listening to most of the presenters. But when Dr. Erik Carter, Professor in the Department Special Education at Vanderbilt University and a Vanderbilt Kennedy Center Investigator, began to speak, I stopped writing. Because what Carter reported about what young people with intellectual disabilities and their families say about what it means to belong to a faith community was mind-boggling. And convicting.
Do Churches Make Special Needs Families Feel Welcome?
Carter's statistics was impossible while taking notes. So I sat back and listened, astounded. Later I emailed Dr. Carter and he graciously sent the hand out, his speaking notes and a copy of his scholarly journal article that was the foundation of his presentation. Here are the statistics he presented to answer the question: Do churches make special needs families feel welcome?
52% of all adults with intellectual and developmental disabilities have not attended a religious service (or some spiritual practice) even once in the prior month.
More than 50% of parents report having kept their child with disabilities from participating in a religious activity because support was not provided.
More than 66% of teenagers with special needs and disabilities do not attend any type of youth group or small group.
More than 33% of parents report having changed their place of worship because their child was not welcome or included.
Fewer than 20% of congregations were reported as offering support to children with developmental disabilities within religious education programs, to host support groups for parents, or to provide respite opportunities.
As a Christian commanded by Jesus to bring the children to him, I felt convicted. As every Christian should be when they read these stats. In the eyes of young people with intellectual disabilities, churches are failing them and their families. Many Christians have abandoned them to a spiritual void without a second thought.
Many, but not all. Those attending the Summer Institute in Holland work day in and day out to make faith communities around the country more inclusive.  In his presentation, Dr. Carter outlined these 10 dimensions of belonging that must be implemented for people with and without disabilities feel like they belong at church.
They must be present at worship. In order to be present, they must be physically able to get in the building.
They must be invited to worship by someone.
They must be genuinely welcomed when they first attend a new faith community.
They must not remain strangers but become known by others fairly quickly.
They must be accepted as they are by congregational leaders and members.
They must be supported, with congregational leaders at the forefront, with accommodations and opportunities to be involved in the full life of the faith community.
They must be cared for spiritually, emotionally, and practically.
They need to be befriended by others.
They need to be needed, asked to serve along with others in the congregation.
They need to be loved and valued by those around them.
That list should apply to every congregation, don't you think? If your congregation doesn't include people of all ages with disabilities, your congregation probably isn't perceived by them as welcoming.
So the question is this: What can you and your faith community do to change the statistic quoted earlier by making everyone who comes through your doors feel welcome?  If you're looking for ideas, Every Child Welcome, co-authored by Katie Wetherbee and I, has plenty. And it has lists of other books and resources that can change how welcome people with special needs feel when they walk through your doors.
Do Churches Make Special Needs Families Feel Welcome Where You Live?
How welcome do you feel at church? Leave a shout out for your church or suggest positive ways churches can make families feel more welcome. Thanks!
Save