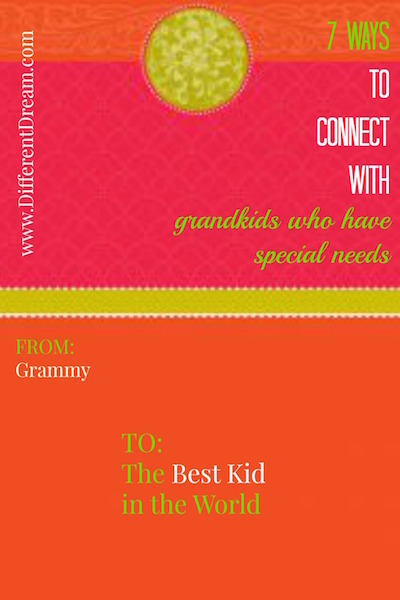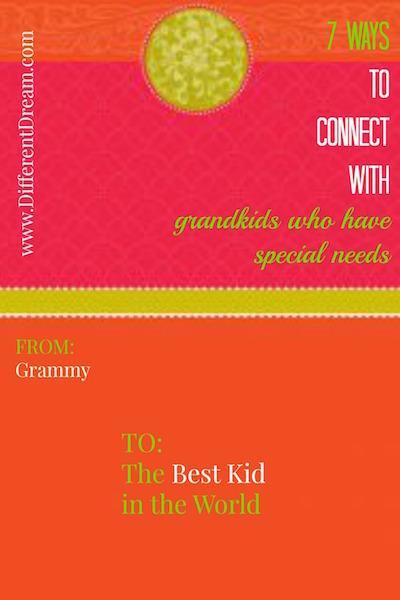 A little more than 2 years ago, my husband and I became grandparents. He, and now his new baby sister, live 4 1/2 long, long hours away. Ever since our first grandchild was born, I've fought the urge to crawl to my children's grandparents on my knees to apologize for the emotional pain we inflicted on them by living far, far away from them when our first child was born.
And for having to use the phone to keep them up-to-date on all the cute things he did.
And to break the news, more times than I could count, of his latest special needs set backs and surgeries.
Grandparenting Kids with Special Needs from a Distance
As a mom, I know both how hard it is to parent babies and toddlers, with or without special needs. As a grandma, I know how hard it is to live far, far away from grandkids, unable to help out in practical ways or to connect with these children who stole my heart the first time I saw them. So when the first grandchild was nearing his second birthday, right around the time he started remembering us between visits, I decided to come up with a way to connect with him across the miles. Several months later, we are closer than ever.
Grandparenting Kids with Special Needs: 7 Ways to Connect
These 7 ideas are so simple, they can help grandparents everywhere be involved in their grandkids lives, too.
Find out what interests your grandchild. Listen to what the child's parents say about their child's likes and dislikes. When you visit, watch for your grandchild's favorite toys, books, activities, and topics of conversation.
Do stuff together. During visits, be as actively involved as you can as early as you can with your grandchild. Read, go on walks, get on the floor and play, sing, dance, and create as many memories as you can.
Pick up the phone. When my kids were little, the grands only called on Sunday afternoon when phone rates were low. Even though cell phones make it possible to call whenever and where ever we do it on Sunday afternoons, after our grandson gets up from his nap. Now that he "gets" talking on the phone, we ask about his favorite things or mention things we've done with him.
Take advantage of technology. Skype and Facetime are wonderful inventions. Use them now and then so your grandkids can "see" and remember your face.
Send weekly notes and trinkets. Phone calls, Skype, and Facetime are wonderful, but surprisingly, writing a card to our grandson every week has been the most effective way to connect with him. It's just a short note about the weather, what we've been doing (especially if stories about tools we've used because our grandson loves tools), remembering things we did with him, and talking about projects to do together during our next visit. I also slip in a few stickers, because he likes crafts. Very often, he uses the stickers to make something for us or to send to his great-grandmas.
These 5 ideas will go a long way to strengthen your ties with grandkids who live far away. Grandparents of kids with special needs can add two more.
First, accept grandchildren as they are and love them unconditionally.
Second, learn more about a grandchild's specific special need. Ask parents where to start researching and how you can assist them.
Parenting kids with special needs can be very isolating, so a grandparents unconditional acceptance and active involvement is not only a wonderful gift but also a powerful way to draw closer to both grandkids and their parents.
Grandparenting Kids with Special Needs: Your Ideas?
Whether you're the parent or grandparent of a child with special needs, I'd love to hear how you foster the grandparent-grandchild connection. So share your ideas in the comment box. Thanks!
Do you like what you see at DifferentDream.com? You can receive more great content by subscribing to the quarterly Different Dream newsletter and signing up for the daily RSS feed delivered to your email inbox. You can sign up for the first in the pop up box and the second at the bottom of this page.