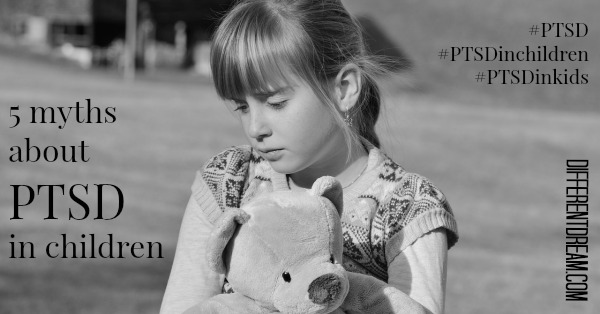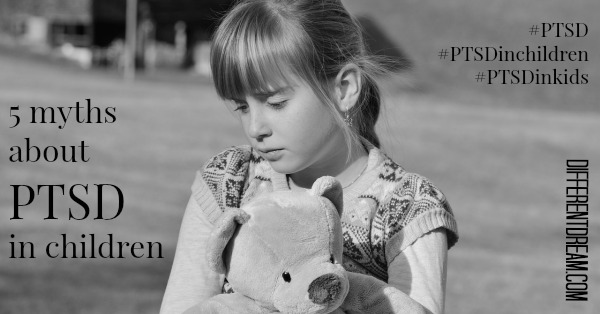 Post-traumatic stress disorder (PTSD), like many mental illnesses, is misunderstood. Myths abound concerning adults suffering from the disorder. But they pale compared to the misconceptions about PTSD in children.
Five Myths about PTSD in Children
In the second post in my Friendship Circle of Michigan series about PTSD in children,(click here to read the first post in the series, Confessions of a Post-Traumatic Stress Disorder Advocate) five common myths and misconceptions about PTSD in children are debunked. The five myths examined in this post are:
Only soldiers get PTSD.
It's not PTSD. It's bad parenting.
Kids don't remember what happened to them as babies.
Newborns don't feel pain.
An unborn child can't experience trauma.
Please surf on over to their website to read 5 Myths and Misconceptions about Children and Post-Traumatic Stress Disorder in its entirety. Maybe this would be a good time to issue a tissue warning, as some of the information in the article is pretty grim. Even shocking.
More to Come about PTSD in Children
But don't despair. In the months to come, the Friendship Circle series about post-traumatic stress disorder in children will shed much hopeful light on this misunderstood topic. This is a highly treatable disorder, and that's not a myth. Both my son and son-in-law went through successful treatment at the Intensive Trauma Therapy Clinic in Morgantown, West Virginia. More on that and other effective treatment methods in future posts in the series. And I promise to let you know when each one goes live.
Do you like what you see at DifferentDream.com? You can receive more great content by subscribing to the quarterly Different Dream newsletter and signing up for the daily RSS feed delivered to your email inbox. You can sign up for the first in the pop up box and the second at the bottom of this page.