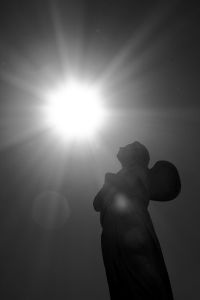 In the previous post in this series, you met Melissa. During her second pregnancy, she and her husband learned their daughter Julia had a condition incompatible with life. Instead of preparing a nursery for their daughter, they prepared for a child funeral.
In the months before Julia's birth, Melissa combed the internet for child funeral planning resources. Melissa shared her finds with me a few months later, shortly after she began breast cancer treatment. Doing so was a way to honor little Julia, she said. What an amazing woman, I say.
Resources for Creating Child Funeral Memories
Melissa's funeral planning resources are listed in the previous post. This entry concentrates on two other types of resources: those parents can use to preserve memories of their children, and those designed to support them as they grieve. Let's look at the memory makers first.
Resources for Grieving Parents
Below are the resources Melissa found for grieving parents. Most of these are for parents dealing with infant death because that was her situation. Many more grief resources are provided in Different Dream Parenting: A Practical Guide to Raising a Child with Special Needs which will be released October 1. If you need resources now, type "grief" in the search box to locate more.
What Have You Found?
Didn't Melissa create a wonderful list? Isn't her effort a tribute and a remembrance of her daughter, Julia? If you have discovered more child funeral and grief resources, please share them in a comment. Or leave a note of encouragement for Melissa as she continues her breast cancer treatment. And please, keep lifting her and her family up in prayer.
Do you like what you see at DifferentDream.com? You can receive more great content by subscribing to the quarterly Different Dream newsletter and signing up for the daily RSS feed delivered to your email inbox. You can sign up for the first in the pop up box and the second at the bottom of this page.
Save