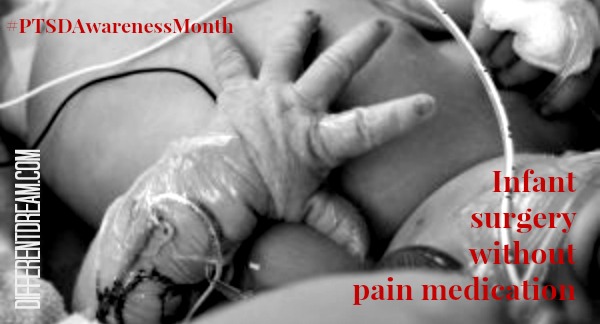 Warning! This post is not for the faint at heart!
At best, it will show you how far pediatric surgery has advanced since the 1950s. At worst, it will make you sick to think of the trauma endured by tens of thousands of babies before 1986.
What Happened in 1986?
1986 was the year the Academy of Pediatric Surgeons changed their infant surgery protacol. Finally, they added pain medication to the paralytic drugs administered to infants going into surgery.
Yes, you read that correctly. Before 1986, babies going into surgery were given a paralytic drug so they would hold still. But they weren't given pain medication.
Why Not?
Before 1986, the standard belief was that babies didn't feel pain like adults do. My husband and I know this was their belief because we heard it often from the neonatal intensive care doctors and nurses in 1982. During Allen's recovery, we knew he received no pain meds. Still, we assumed they'd been administered during surgery. That assumption was wrong.
How About Now?
These days, if your infant or child has surgery, pain medication is in the mix. But there are three decades worth of babies born in the 1950s through 1986 who were deeply traumatized during surgery. Many of them suffer from post-traumatic stress disorder (PTSD), and their lives are in shambles. Our son avoided a ruined life, thanks to the treatment he received at Intensive Trauma Therapy Institute in Morgantown, WV. One of the therapists at the clinic, Dr. Louis Tinnin, recently started a blog about Infant Surgery Without Anesthesia. You can read what he has to say at this link.
What About Those Babies?
Wendy, now a grown woman, was one of those babies. She writes about her struggle to overcome trauma at My Incision Blog. A poet and a painter, she faces her past with creativity and emotion. You might find it enlightening.
If you or someone you know went through infant surgery during the decades of the 50s, 60s, 70s, and early 80s, please pass this information on to them. A life that began with searing pain doesn't need to be consumed by it. Help is available. I'd be glad to talk to you more about it, so leave a comment if you have questions.
Do you like what you see at DifferentDream.com? You can receive more great content by subscribing to the quarterly Different Dream newsletter and signing up for the daily RSS feed delivered to your email inbox. You can sign up for the first in the pop up box and the second at the bottom of this page.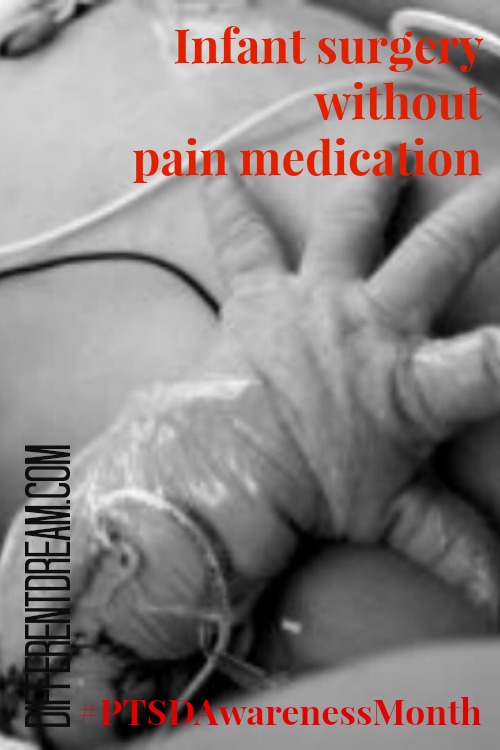 Save