4 Ways to Hunker Down for a Special Needs Holiday, Part 1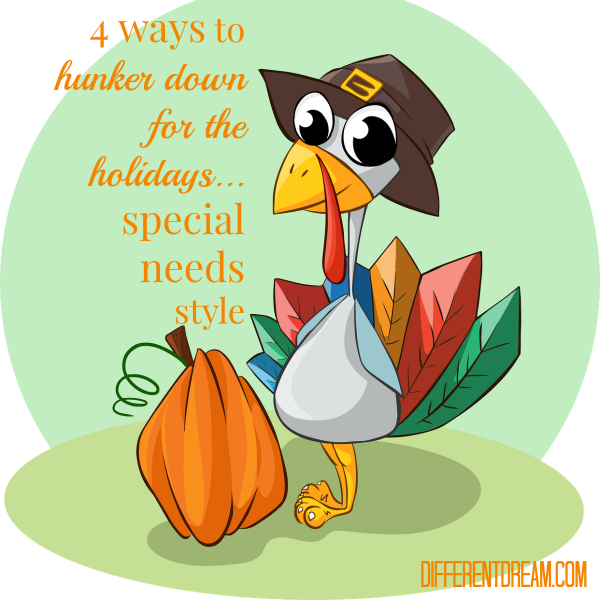 Do you want to hunker down for the holidays with your family this year? Barb Dittrich, Founder and CEO of Snappin' Ministries and mom of 3 kids with special needs, has discovered several ways to make that happen. Today she shares 1 tip, and she'll be back tomorrow with 3 more.
4 Ways to Hunker Down for a Special Needs Holiday, Part 1
Before the frost has even begun to kiss the pumpkin patch, the conversations begin. Dread creeps in, heavier than the Halloween fog as families start to contemplate their upcoming holidays with a child who has special needs. Times like these taunt, reminding parents that their home life has far more complications than the typical household.
If you are feeling less-than-festive about the approaching holiday season, you are not alone. So many caregivers just like us cringe while thinking about family obligations where demands are high and understanding is low. Will there be gluten-free options at Thanksgiving? How will the noise level of so many people under one roof affect sensory processing? And if we do end up with a hospitalization, will anyone even miss us?
What Holidays Have Taught Me
Time has mercifully improved our family holiday celebrations, but it wasn't always that way. The pressure of expectations and desire to make others happy nearly crushed us. We had to take a deep breath and figure out how to end the madness. Here are ways we've learned to hunker down for a special needs holiday and an improved Thanksgiving and Christmas season:
Special Needs Holiday Tip #1: What Is the Main Thing?
Are the holidays about making grandparents happy? Are they about seeing people you only get to visit with once a year? Is making memories with your children primary? Until you make this determination, you cannot move forward. If the holidays are about making grandparents happy, that may mean making your children less than joyful.
Uncomfortable clothes and difficult settings may be required. For our family, we were committed to both the meaning of each holiday as well as enjoying the company of our small brood. This helped us to move towards those goals with the decisions we made.
Alternately, there were some years where seeing certain relatives took precedence. That required us to put ample planning into how we would handle issues with our sometimes uncooperative children. Whatever the primary focus for that year, we kept the main thing the main thing.
Come back tomorrow for 4 Ways to Hunker Down for a Special Needs Holiday, Part 2.
For More Special Needs Holiday Ideas
Snappin' Ministries' Holiday & Special Needs Pinterest Board
4 Ways to Hunker Down for a Special Needs Holiday, Part 2
Do you like what you see at DifferentDream.com? You can receive more great content by subscribing to the monthly Different Dream newsletter and signing up for the daily RSS feed delivered to your email.
The mother of three children, all of whom have a variety of chronic illnesses or special needs, Barbara Dittrich founded Snappin' Ministries (Special Needs Parents Network) in 2002 and currently serves as its Executive Director.  The organization she leads was one of three finalists for WORLD MAGAZINE'S Hope Award for Effective Compassion in October of 2009, in conjunction with the American Bible Society.  With a unique vision for serving parents of children with chronic illness, disability, or special needs, she has led the SNAPPIN' MINISTRIES team in developing an innovative parent mentor curriculum.  She lives with her husband of 20+ years in Wisconsin and writes and speaks nationwide.
Subscribe for Updates from Jolene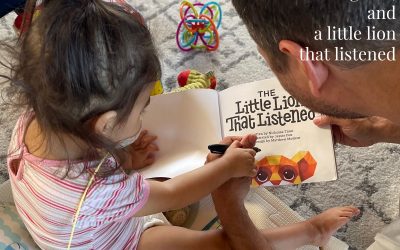 Author Nicholas Tana tells readers about the little girl behind his new children's book, The Little Lion that Listened.
read more