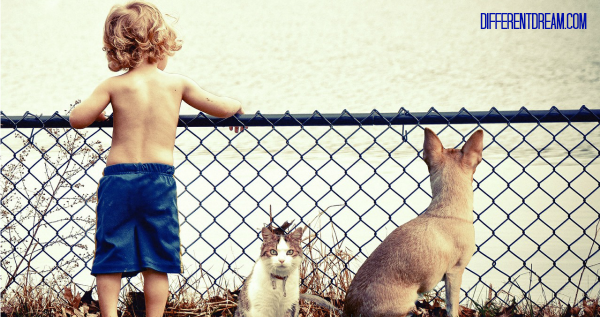 The days are lengthening, the outdoor temps are warming, and summer is on the horizon. Guest blogger, Sheri Dacon, is here with advice about how to make the summer of 2016 a success for you and your kids. Check out her 5 top summer planning tips.
Summer Planning Tips for Parents of Kids with Special Needs
Ah, summer! Time to relax, soak up some sun, and take life easier. But if you're the parent of school age kids, summer can be stressful.
Throw a special needs child into the mix, and it can become pure pandemonium.
What's a special needs parent to do? How do we give our kids more freedom during summer yet still keep our homes from descending into chaos?
Special needs parents, you've got to have a plan. There will be issues, surprises, and detours — so it's best to prepare and tackle summer head on.
How to Plan for Summer with Kids Who Have Special Needs
1. Schedule activities now. Look for day camps, recreational activities, and classes available in your area.
For years we enrolled our autistic son in summer social skills camps. These can be costly, but are worth it if your budget allows. Local parks departments also offer interesting classes and camps at lower prices, some of which may even be geared toward special needs kids. Look into these ahead of time to find out what accommodations might be needed.
Your local library is also an excellent source for recreation. Our library hosts free story times, book clubs, and themed craft days.
Summer is a great time to try no-pressure sports and aquatics as well. Search for classes through your local parks department, nearby gymnastics centers, or the YMCA. Sometimes you can even find classes targeted for special needs kids.
And try setting up a regular weekly routine. In the past we've had Mopey Monday (stay home day), Travel Tuesday, Water Wednesday, Learning Thursday, and Fun Friday. The kids knew what to expect each day, and I had something up my sleeve (even if it was just setting up the backyard sprinkler) to keep them entertained.
Whatever you decide, get your activities on the calendar and post it so the kids will know the plan.
2. Establish summer rules.
It's okay if summer rules are a bit more lax than usual. Just as long as you have rules and the kids are expected to follow them.
Kids shouldn't have free reign to do as they wish all day just because school's out. Your home is not a frat house.
Make sure kids know the rules and recognize the consequences for breaking them.
Your special needs child might be the most vocal complainer about summer rules, but he'll be the one who reaps the most benefit.
3. Limit electronics!
Special needs kids will play their video games all day if we let them.
So don't let them!
Establish guidelines about when and how much electronics are allowed, and stick to your guns. Too much game time leads to agitation and overstimulation.
If video games are a constant struggle, try investing in Disney Circle (affiliate link). We've had great success with it. It helps restrict and control all the devices in your home with one handy app.
4. Get up early.
I know, it's summer. Go ahead and alter your schedule to allow for a little extra sleep if you want.
But keep the schedule consistent.
Get up before your kids do. (If you have teenagers this will be easy. If you have toddlers it won't be.)
Sleeping in is tempting, but if it becomes habit, you'll spend your waking hours feeling anxious about trying to catch up.
With an early wakeup time, you'll be able to prepare your mind and body for the day ahead. A quiet start to your morning will help you handle the day's challenges more peacefully.
5. Limit sensory overload
Summer can be stressful for kids with sensory issues.
When I was a girl, there was no such thing as "sensory processing disorder." But I still had it. The sun plagued me in summer. My eyes are incredibly sensitive to sunlight and I can't be outside without wearing sunglasses.
But I didn't know this as a child.
I only knew the sun gave me headaches. When I enrolled in tennis classes one summer, I kept having to quit mid-lesson because my head was throbbing. My parents thought I was wimpy. But all I really needed was a pair of sunglasses.
Keep your eyes open for ways to ease the sensory challenges of summer. For example:
Have leakproof goggles and swim masks on hand for the child who can't stand water in his eyes.
Enforce a daily quiet time when no one is allowed to engage in noisy activities (we use this time for reading).
Keep clothing easy and comfortable. My kids with sensory issues live in knit shorts, light-colored T-shirts and flip-flops all summer. This reduces the complaining about itchy tags, tight waistbands and sock seams to a more manageable level.
Preparation is key to a successful summer with special needs kids.
Use these tips to make these months easier for the whole family. Summer with special needs kids can be challenging, but with a workable plan in place, you'll enjoy it more — and so will your kids!
Your Summer Planning Tips?
What do you think of Sheri's summer planning tips? What would you add to the list? Once you've added them to the comment box, check out Sheri's blog at SheriDacon.com.
Do you like what you see at DifferentDream.com? You can receive more great content by subscribing to the quarterly Different Dream newsletter and signing up for the daily RSS feed delivered to your email inbox. You can sign up for the first in the pop up box and the second at the bottom of this page.