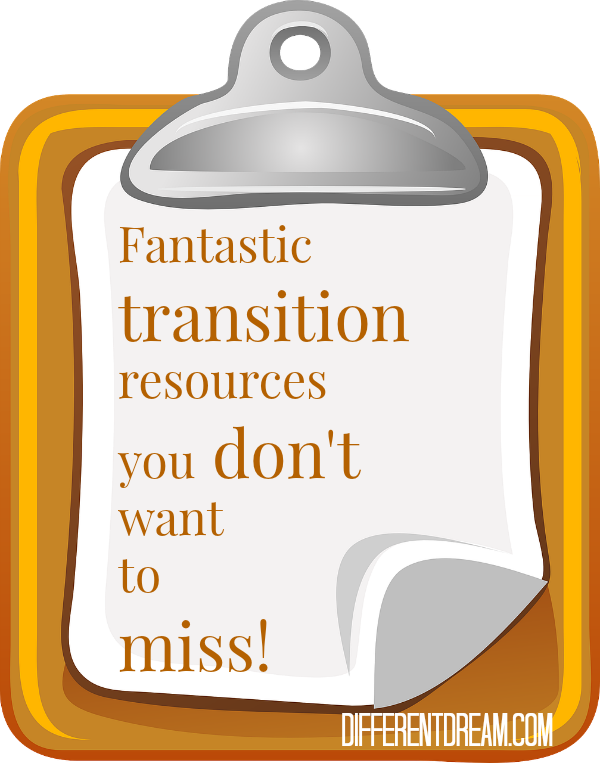 Yes, school is out for the summer and IEP annual review season is over. But this post about check lists for kids with transition IEPs just showed up on my radar screen. Judging from the popularity of last month's Gillian Marchenko and Ellen Stumbo's guest posts about IEP annual reviews, most of you would rather see the post now than have me forget about it before annual reviews roll around again.
What Is Transition Planning?
Those of you with children in elementary and middle school may not even be aware of transition planning. But if your child is approaching 16, transition planning should be included in the annual review meetings. Why? Because IDEA 2004 (the most recent update of federal special education legislation) requires planning for the transition kids identified with special needs make when they graduate or age out of the public school system.
Wrights Law Transition Check Lists
You can learn more about this law at Wrights Law special education transition services page. One of the many article links on the page includes two transition planning check lists. The first check list details the components of a transition plan according to the guidelines of IDEA 2004. The second check list outlines several things parents and students must do to prepare for life after high school. This check list walks parents through the entire process clearly and logically. It's a must-have resource for parents of high school students with IEPs. You can read and print out the article Transition Planning: Setting Lifelong Goals.
Have You Done Transition Planning?
Are you a parent who's participated in a transition planning IEP annual review? What was your experience like? What advice do you have for parents? How can they prepare ahead of time? What would you add to the check list? What other resources do you recommend? Leave a comment for parents looking ahead to such meetings.
Do you like what you see at DifferentDream.com? You can receive more great content by subscribing to the quarterly Different Dream newsletter and signing up for the daily RSS feed delivered to your email inbox. You can sign up for the first in the pop up box and the second at the bottom of this page.
Save