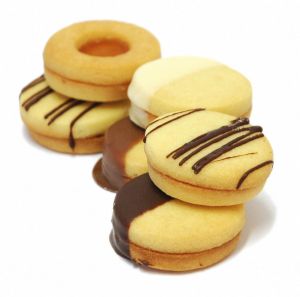 During my 25 years as a classroom teacher, I attended many, many annual reviews for my students with identified special needs. So I was delighted when guest blogger Gillian Marchenko sent the following guest post just in time for annual review season. Parent who will soon attend an annual review may want to get a pencil and paper so you can take notes!
5 Ways to Set a Positive Tone at Your Child's IEP Annual Review
It's that time of year again when trees bud, hands dig in the dirt of our front yards, and bottoms numb on wooden seats in IEP meetings for our children with special needs.
What Is an IEP?
An Individualized Education Plan (IEP) is a document laying out the educational plan for school-aged children who show a 30% delay or more developmentally. The Illinois State Board of Education says that IEPS are like road maps, pointing out where a child is in her schooling, and where she should go.
I parent two children with Down syndrome, ages five and six. My behind has gone numb many, many times at these type of meetings. The best advice I give regarding IEPS is this: SET A POSITIVE TONE.
How You Ask?
Here are five cheat sheet ideas to cultivate a great work environment for all parties involved in helping your child reach his potential at school.
Prepare: If this isn't your first IEP, find the previous document for review. Brainstorm goals you'd like to see on the IEP. If this is your first meeting, make a list of your child's strengths and weaknesses and print it out. Also, know your rights as a parent. Start at the Special Education Advisor website, a social network full of information and advice.
Collaborate: This is a tough one for us because we are our kid's best advocates. But advocacy doesn't automatically translate into an "us against them" attitude. Of course, there are exceptions, but educators want your child to grow, succeed, develop. Be kind, listen, speak up, and be yourself. IEP meetings are great opportunities to make friends with your child's teachers and therapists. Be on the same team.
Share: There may be a person in the IEP who hasn't met, let alone spent considerable time with your child. Bring a picture of your kid doing something fun with the family, or jot down a funny thing she said the other day at dinner. Help those in the meeting remember that they are discussing a person, your child, a wonderful individual, who is not a statistic or a file.
Write It Down: If you request a change in the IEP, write it down and give it to your child's case manager. Document your request as well, so that you have it to follow up, if need be.
Bring Food: I bring something for the group to enjoy; doughnuts, or fruit, or brownies. Pass out the treats during the meeting. This simple gesture lightens the mood and is appreciated by the staff. And don't stress over providing something homemade. Swing by a grocery store and pick what looks good.
What Can You Add to the List?
Thank you, Gillian, for your 5 tips. As someone who used to attend those meetings (especially the after school ones) very, very hungry, I heartily endorse #5. How about you? Which of Gillian's tips to you appreciate? And what would you add to the list? Leave a comment.
Do you like what you see at DifferentDream.com? You can receive more great content by subscribing to the quarterly Different Dream newsletter and signing up for the daily RSS feed delivered to your email inbox. You can sign up for the first in the pop up box and the second at the bottom of this page.
Save