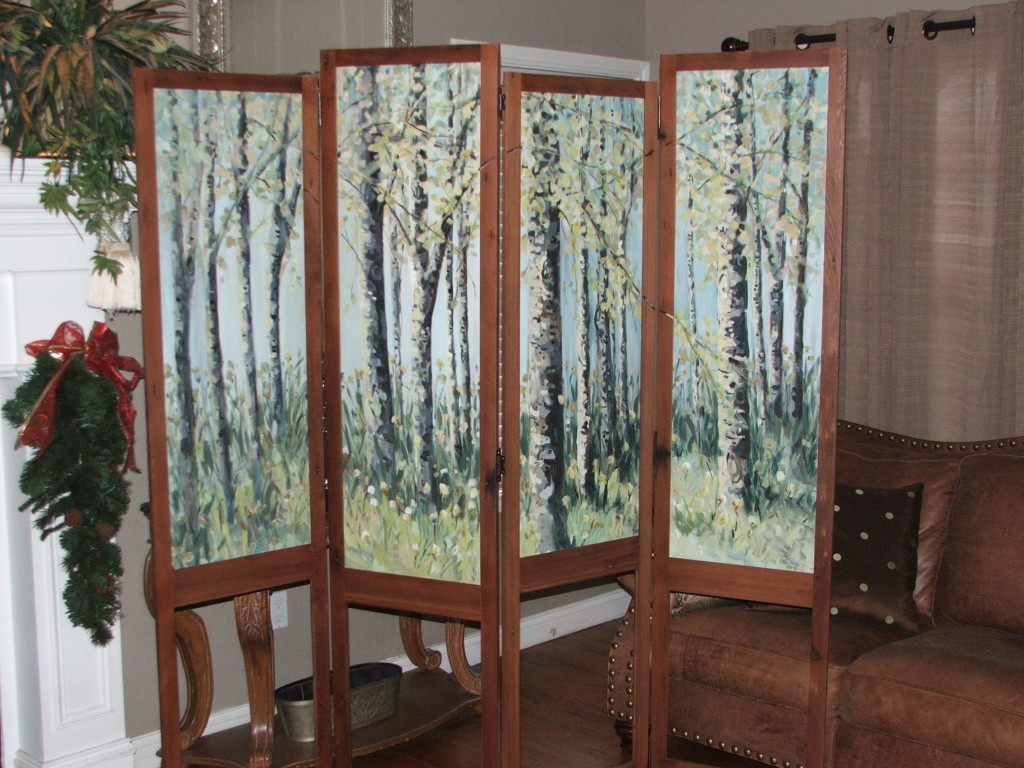 Guest blogger Scott Newport is back today with news of a recently completed project at C.S. Mott Children's Hospital  in Ann Arbor, Michigan. Maybe it will inspire you to give back to the hospital where your child was treated. Read on!
In the Midst
I can still remember those days, times when I wasn't sure where it would all lead. Like many parents of children with serious medical conditions we have all been in those cold, hospital rooms wondering what the next test result would unveil. Sometimes we can't even think straight, we're just numb. Being surrounded by medical equipment and beeping alarms doesn't help.
A couple of weeks back a pediatric I.C.U. nurse walked up to me and asked if I could help her. "Hey Scott, now that we're in the new hospital we noticed a few things needing improvement." She went on to tell me there was a lack of privacy for patients and families at times. She was wondering if I could build a portable privacy wall they could put up when needed.
I immediately became excited to help. That night while lying in bed I realized I would need a theme for my project and quickly understood a Sponge Bob collage would not do. "What about a seasonal theme," I whispered to myself. I could have four panels, each with a different time of year displayed. I imagined what it might be like for a family surrounding a child who may not make it.
I talked to a local Michigan artist and together in the midst of her studio the privacy wall was created. I also thought it would be cool to decoupage a poem on the back adding a little more meaning. When I put the last hinge on the panels and opened it, I cried.
Hope you like the poem and the photo of the Aspen forest in the midst of the privacy screen.
Hinged

Unfolding thoughts
Read only to me
Layered emotions
Add creaking dimension
One side opened
The others angled-
Away, or towards
Depending on the swing
Of the Aspen
Forest I'm in
Pivoting Blue sky,
White shadows
Shimmering, yellowed
Wood
In the distance
No road in sight
Roots fastened
Hidden by
Wild flowers
Blossoming
****
Still open
What Simple Kindnesses Have Helped You?
Scott's screen was a simple kindness, one of those little things that makes the hospital a better place. What kindnesses touched you when your child was in the hospital? What kindnesses have you extended to other parents and families? Leave a comment.
Do you like what you see at DifferentDream.com? You can receive more great content by subscribing to the quarterly Different Dream newsletter and signing up for the daily RSS feed delivered to your email inbox. You can sign up for both in the upper right column on this page.