Household Chores for Kids with Special Needs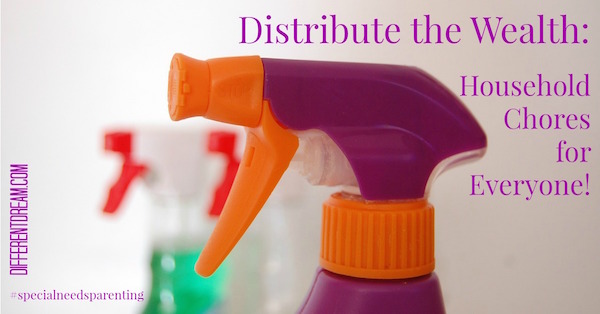 Guest blogger Liz Matheis believes household chores should join death and taxes on the list of life's certainties. In today's post, she suggests how parents can distribute the wealth by creating household chores for kids with special needs… and the other kids in your family, too. 
Household Chores for Kids with Special Needs: Distributing the Wealth
As we grew up with our generation of mothers, most of them stayed home and tended to us, their children, and everything else. Our fathers worked and supported our family financially. For some of you, you had mothers who wanted it all—yes, they worked, and it was even harder because the expectation was they would come home and still tend to everything in the house and related to the children. Well, it's time to step away from that mindset and get our significant others involved.
How exactly do you do that? For some of you, you may have agreed that one parent will stay home and the other will work. For others, you may be both working. In either situation, the goal is to get both of you involved in the details equally so that neither one of you can say, "Ask your mother/father" because the other is unaware of things.
Here are a few strategies to get your significant other involved so that there is a more equal distribution of responsibilities in your home and you both feel appreciated.
Make a List and List It Out
Together, sit down and make a list of all the responsibilities that need to be tended to in your home and around your children. For example, take out the garbage, mow the lawn, laundry, take the kids to the pediatrician or therapy visits (e.g. occupational therapy, psychotherapy, etc.). Okay, now assess the list for real—how many items are more idealistic and not realistic? Toss them. Now think about each person's strengths. Are you better at handling the outdoor stuff, like gardening, mowing the lawn, taking out the garbage, etc.? And is your significant other better at handling indoor stuff like dusting, vacuuming, cooking? Then you've found an even way to split the responsibilities. This may sound juvenile, but keep the number of things that each of you is responsible for equal, or as equal as possible.
Rotate, Take Turns
Yes, you heard me right. Take turns. Take turns with things like food shopping, taking kids for specialist visits, or taking a day off to care for a school meeting. This way, neither one of you is always taking a day off from work or is solely responsible for certain things in your home. Of course, there is a reality and one of you may be better able to handle things like sick visits, so that may become one of your responsibilities. However, if there are items on your list that both of you dislike, then rotate so it doesn't always fall on the shoulders of either one of you solely.
It's Right and It's Good, Even If It's Not Done Your Way
Part of this process is letting go. Yes, letting go of being in control of 'everything' despite how much you resent being responsible for everything. So what that means is that you need to let go of the standard to which you hold yourself and how things 'should' and 'must' be done in your house. If one of you folds socks in a particular way, then that's the way it is. If one of you has a particular routine with your child and the other parent does it differently, let it be. No criticism, no judgment. Only appreciation and validation for each other.
Give and Take a Thank You
Yes, be thankful and acknowledge that you've been thanked by your significant other, children, or your child's speech therapist! Don't take each other for granted. It means a lot to me when my husband thanks me for making dinner. It's the responsibility that I've taken on since we got married, but thanking me makes me feel like he appreciates how much time, effort, and planning it took to make dinner with 3 children calling my name every 5.7 seconds!
Taking care of your family is a big job. Taking care of your family alone is impossible, so don't try it. Divide the responsibilities, rotate, appreciate that it has been taken care of (even if it's not the way you would have done it), say thank you, and take a thank you. Now, find solace in each other at the end of the day, and try to laugh about it… well, a smile will do too!
Does Your Family Distribute the Wealth by Designing Household Chores for Kids with Special Needs?
What tips and tricks has your family come up with to make household chores for kids with special needs? Share them in the comment box!
Do you like what you see at DifferentDream.com? You can receive more great content by subscribing to the quarterly Different Dream newsletter and signing up for the daily RSS feed delivered to your email inbox. You can sign up for the first in the pop up box and the second at the bottom of this page.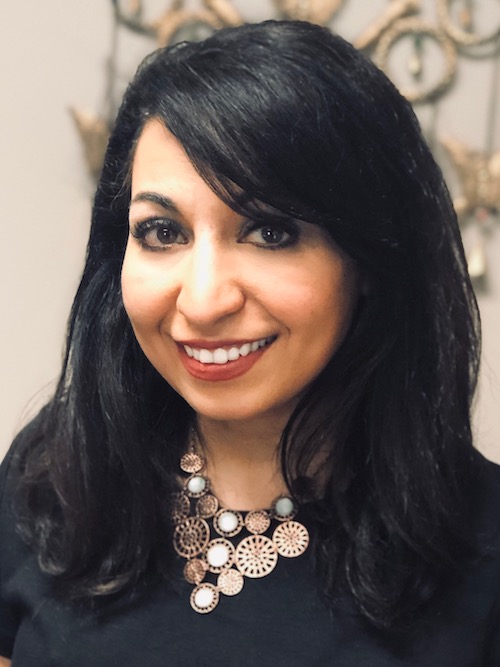 Dr. Liz Matheis is a clinical psychologist and school psychologist in Parsippany, NJ. She offers support, assessments, and advocacy for children who are managing Autism Spectrum Disorders, ADHD, learning disabilities, and behavioral difficulties, as well as their families. She is also a contributor to several popular magazines. Visit www.psychedconsult.com for more information.
Subscribe for Updates from Jolene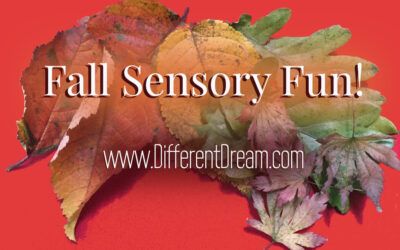 Guest blogger Mark Arnold takes a journey to the magical world of making an autumn sensory box for his son with special needs.
read more