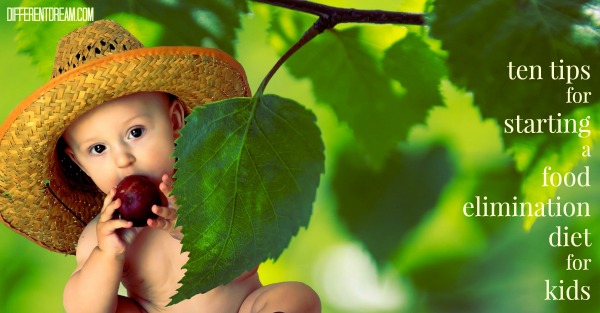 An elimination diet can improve the health and even save the life of a child with food allergies. Guest blogger Jill Seaney is here to share what she has learned since her son with special needs began a food elimination diet for kids.
Ten Tips to Starting an Elimination Diet for Kids
Have you  been told by a doctor that what your child is eating is making him sick? Has an elimination diet been recommended for food allergies or intolerances? You are not alone! When my one-year-old was diagnosed with Eosinophilic Esophagitis (EoE) in 2015, we were told to begin a food elimination diet: milk, soy, wheat, eggs, nuts, corn, fish, and more. I was sent home with a list of all the names for these foods and basic instructions on how to read labels. I felt overwhelmed and wasn't sure where to even start! What to cook? What about at restaurants? Grocery shopping sounded daunting.
Fast forward a year, and I am proud to say we have come a long way in figuring out safe and delicious foods for our little guy! Below is a list of ten tips to help those just starting an elimination diet for kids.
Start simple. Figure out basics and staples that can be used or must be eliminated. Once you know your basic ingredients, you can try new recipes one at a time. Allergy friendly groceries are usually much more expensive, so instead find specialty food stores in your neighborhood. Go on a less busy day so that you can find basic ingredients and read labels. Once you've gathered the basics, start looking for other items for meals.
Connect with food allergy friends. There is so much knowledge on the internet and a lot of it comes from moms or others who have already been down this road. Facebook groups have been especially helpful for recipes and tips for food substitutions.
Get a second refrigerator. Then you can shop in bulk instead of going to multiple stores every week. You'll be able to rotate stores each week.
Search and create Pinterest boards. There are a ton of recipes on Pinterest! I like to keep all my recipes pinned there so that I have them all in one place.
Store food favorites on your phone. Keep a running list of foods you liked and where you bought them. This seems silly at first, but once you add more recipes, the food list can get long. This really helps with grocery shopping planning.
Research restaurant menus and ingredients. Eating out can be really difficult. Look at the restaurant's website menu for allergen or ingredient lists. Then call beforehand to ask questions so ordering isn't so chaotic. When in doubt, bring food to insure peace of mind because most restaurant staff members aren't trained about all the different names for foods or ingredients used in dishes. The risk of cross contamination in restaurants is high, also.
Plan meals a week ahead. By preparing ahead you won't be scrambling when there's nothing safe to cook in the house. I have a small white board on my refrigerator. Each week I write out what I am making each day. This really helps with grocery shopping too.
Make meals the whole family can eat. That way one person won't feel singled out. This is really hard, but it was a life changer for us! When the finished product isn't something my son can eat, I modify portions as I cook so that he can eat almost the same meal.
Read labels. Food companies are required to list ingredients and note any of the top 8 food allergens in their products. The most difficult thing about reading labels is learning the different names for each food. For example, corn has over 50 different names or variations. I screen shot the different names for each of my son's food allergens and save them in my phone for quick reference.
 Keep a food journal. Food journal apps can help with this this. I record what my son eats and keep notes about any adverse reactions after eating. That way I can easily go back to the food journal as a reference.
Your Tips for Starting a Food Elimination Diet for Kids?
Which of Jill's tips are most helpful to you? What tips would you add for parents starting food elimination diets for kids? Share your thoughts in the comment box.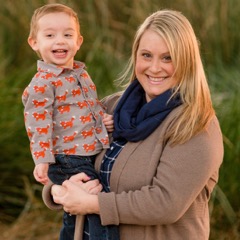 Jill lives in Tucson, AZ with her husband Jeff and their son Blake. She worked in Human Resources up until 2014 when her son was born with VACTERL Syndrome which included EA/TEF. Jill resigned to care for her son full time. Later he was also diagnosed with a Congenital Diaphragmatic Hernia and Eosinophilic Esophagitis. Jill's personal blog (Beloved Blake) documents his surgeries and health challenges, their family struggles, and Blake's milestones. Jill loves writing and teaching others about what it's like raising a child with complex medical needs. She wants to be a blessing to other parents just starting on this journey.
Do you like what you see at DifferentDream.com? You can receive more great content by subscribing to the quarterly Different Dream newsletter and signing up for the daily RSS feed delivered to your email inbox. You can sign up for the first in the pop up box and the second at the bottom of this page.
Save
Save
Save
Save
Save