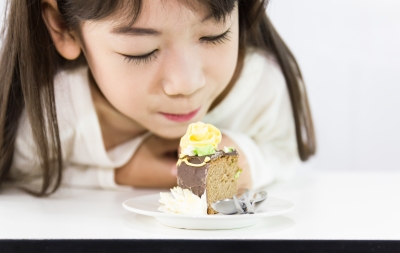 Our son had been in NICU only a few days when we began to suspect he was allergic to milk. What led to the suspicion? Whenever the breast milk I'd pumped had to be supplemented with formula, his breathing grew wheezy, he ran a fever, and was fussy. The trend continued–not an easy one to resolve during the early months when he was tube fed and my breast milk was a precious commodity–for years.
When he was 1, we found a soy formula he could tolerate so I could stop pumping. (My husband rolled his eyes as I danced around the room saying, "Free at last! I'm free at last!" on that great day.) By age 2, we discovered a formula for toddlers that didn't upset his digestive system. Eventually, he transitioned to condensed milk, and by the time he started kindergarten, he was able to drink milk from a carton.
Food Allergies and Travel Challenges
Travel in the years before he outgrew the allergy was, to put it mildly, a challenge. We traveled a lot back then, mostly to doctor's appointments far, far away. (That's what happens when you live in a remote area more than 120 miles from the nearest regional hospital and 750 miles from the nearest children's hospital.) Over the years, I learned some tricks to make travel easier. Tricks I resurrected a year and a half ago when I was diagnosed with a dairy allergy. Yup, like son, like mother.
With food allergies becoming increasingly common in kids with special needs, more parents have to travel with kids. Whether the allergy is gluten, casein, dairy, eggs, nuts, or corn, these tricks, which worked for my son in the olden days and for me these days, can make travel easier for other families, too.
To read the rest of this article, go to the Not Alone website.
Do you like what you see at DifferentDream.com? You can receive more great content by subscribing to the quarterly Different Dream newsletter and signing up for the daily RSS feed delivered to your email inbox. You can sign up for the first in the pop up box and the second at the bottom of this page.
Photo credit: www.freedigitalphotos.net