Jan 25, 2013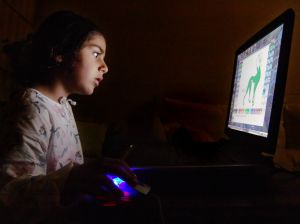 Digital tools and apps are exploding all over the electronic world. A post at Reading Rockets, an organization dedicated to teaching young children to read and supporting struggling readers, recommended 5 websites with digital tools to help kids with special needs improve their reading skills.
Digital Tools Incorporate Universal Design for Learning Principles
The recommended websites incorporate Universal Design for Learning (UDL) principles. The post says that UDL principles create "learning environments that meet the needs of all types of learners—closed captioning for the hearing impaired, read-aloud capabilities for the visually impaired, for example."
Why are universal design for learning principles important to kids struggling with reading? According to the post, "children benefit enormously from the types of learning experiences that engage them on a variety of levels such as: Seeing, hearing, speaking, singing, and movement."
5 Websites with Digital Tools
Julie M. Wood–former public school teacher, reading specialist, and nationally recognized educational consultant, and author of the post–explains each website in greater detail at ReadingRockets.com.
What Digital Tools and Websites Do You Recommend?
These 5 resources are excellent, but there must be others on the web. What digital tools and websites have you and your children discovered to help them learn to read? Leave a comment to share them with the rest of us, whether or not they follow universal design for learning principles.
4 Responses to "5 Digital Tools for Children with Special Needs"