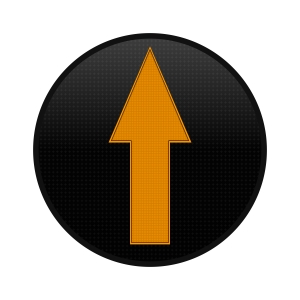 A special needs diagnosis often throws parents off kilter. No wonder so many DifferentDream.com posts deal with the issue. Here are just a few:
Special Needs Diagnosis Advice
Today, I'm pleased to point you to another article. This one, written by Carrie McLaren, made it's debut at www.5minutesformom.com. Carrie is mom to Molly, her daughter who has Down syndrome. The initial news threw Carrie for a loop at first, but she says, "Not long after Molly came home from the hospital, I decided I could either live in fear of the unknown or provide a positive, loving environment for her. I chose to celebrate milestones instead of fear them." Wise advice, don't you think?
Special Needs Tips
McLaren offers parents these four tips to help them stay positive after receiving their child's diagnosis:
Talk, Talk, and Talk Some More: McLaren suggests you find someone you trust and let all your feelings out.
Cry: "Don't be afraid to cry…There are days when the only thing that makes me feel better is a good crying session," McLaren says.
Be Honest: She also says, "Down syndrome and the special needs world were so new to me in the beginning months…I've never been ashamed or afraid to admit when I don't know something."
Write It Down: Carrie suggests writing things down and then looking back in a few years to see how far you've come.
To read the rest of McLaren's post and see some adorable pictures of Molly, read the entire post at Staying Positive after a Special Needs Diagnosis.
How Did You Stay Positive?
Carrie's tips are right on target. But my guess is that you have some tips, too. And since parents need plenty of positive reinforcement, leave your tips in the comment box for so others don't have to beg, borrow, and steal ideas from strangers!
Do you like what you see at DifferentDream.com? You can receive more great content by subscribing to the quarterly Different Dream newsletter and signing up for the daily RSS feed delivered to your email inbox. You can sign up for the first in the pop up box and the second at the bottom of this page.